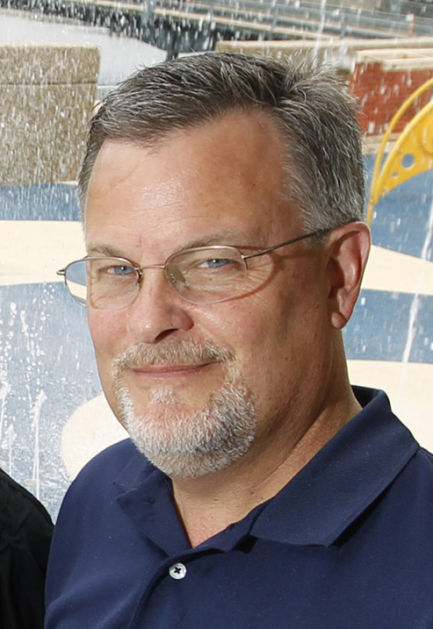 WATERLOO — The Waterloo Leisure Services Commission has banned smoking and vaping in city-owned parks and recreation facilities.
Commission members voted 4-0 Tuesday to adopt a policy designed to address an explosion in the use of e-cigarettes and other electronic nicotine delivery systems currently not covered under Iowa's Smoke-Free Air Act.
The measure adds the vaping devices to restrictions already governing tobacco products in Leisure Services facilities and expands the ban to cover city parks.
Jackie Preston, former coordinator of tobacco grants for Pathways Behavioral Services Inc., requested the policy based on those adopted in many other Iowa communities.
"One of the biggest impacts is there's so much exposure at our public parks," Preston said. "That can be from breathing, from the people around, and it can also be from the environmental waste.
"There are a lot of people in young families, in statewide surveys that have been done, that said they do not use recreational facilities, they do not use our city parks, because of that exposure," she added.
The commission's previous policy complied with the 2008 Smoke-Free Air Act and banned tobacco products from Leisure Services public buildings and grounds, outdoor sports arenas, stadiums, amphitheaters and designated seating areas of outdoor festivals and entertainment venues.
"It has been very positive in terms of overall health in the state of Iowa," Preston said. "We've seen some marked improvements. Tobacco use has dropped significantly in the state of Iowa."
But the Smoke-Free Air Act doesn't cover vaping products, which have skyrocketed in popularity over the past two years. A bill being considered in the Iowa Legislature would add vaping restrictions to the Smoke-Free Air Act.
You have free articles remaining.
The policy adopted by the commission this week adds the vaping restrictions to the current policy and expands it to cover city parks. It excludes the course of play at the municipal golf courses.
Preston said the use of a policy adopted by the commission instead of an ordinance adopted by the City Council is a key distinction.
"It would be a policy so it means there's not a legal requirement for enforcement," she said. "A lot of people are concerned about that. It's really self-enforcing. In most places where this has been adopted they've had really, really good luck."
Without an ordinance, police won't be writing citations to those violating the bans.
Leisure Services Director Paul Huting said he has heard good feedback from cities that adopted policies and put up signs banning smoking and vaping.
"I think the peer pressure is strong," Huting said. "After talking with folks in Waverly, they have had a marked change when they put the signs up."
Leisure Services is planning to begin putting up the new smoking and vaping ban signs. Those signs are provided free of charge by the Iowa Department of Public Health.
City officials had declined to adopt a smoking ban in city parks two years ago when resident Bryan Vestal launched a public awareness campaign about the need. At the time, more than 30 other Iowa cities had instituted similar bans.
Staffer Tim Jamison's memorable 2019 stories:
Courier Reporter Tim Jamison's most memorable stories of 2019
It wasn't always the most important news of the day that stood out to me this year. For the most part, these stories were the ones that reminded me that newspapers play an important role in informing and connecting our community.