WATERLOO — A controversial move to push panhandlers out of road medians in the Crossroads Center area narrowly moved ahead this week.
Waterloo City Council members voted 4-3 Tuesday to approve the first reading of an ordinance designed to keep anyone from sitting or standing in median and ramp noses less than six feet in width citywide.
The measure, which requires two more approvals before becoming law, was drafted due to safety concerns following an increase in people soliciting money from motorists near Crossroads.
It would specifically bar standing in medians along San Marnan Drive, Crossroads Boulevard, Flammang Drive, and Sears, Penneys and Bopp streets.
"I really and truly believe that those medians are dangerous to be standing on," said Councilman Dave Boesen. "If you take the intersection of La Porte Road and San Marnan, the medians are so narrow; when one of those people are there and they're sitting on a bucket with their sign, if they spread their knees they're out in traffic."
Boesen was joined by Sharon Juon, Margaret Klein and Jerome Amos Jr. in supporting the move. Councilmen Jonathan Grieder, Ray Feuss and Pat Morrissey voted against it.
"I firmly do not believe that this ordinance is about safety," Grieder said. "It is an ordinance about panhandling. It's about the criminalization of people who are living in poverty, and it's something that I can't support."
Grieder noted none of the 10 pedestrians killed by vehicles over the past decade in Waterloo were walking in the Crossroads area and very few of the 341 pedestrians injured were in that area.
Waterloo has a longstanding ordinance that prohibits people from soliciting money from people in vehicles and on public streets. But Waterloo police stopped enforcing the ordinance after similar laws in other cities were struck down in 2015 by state and federal supreme courts as violations of the First Amendment.
City Attorney Martin Petersen said some cities whose soliciting ordinances were invalidated have returned with ordinances designed to cover median safety, including Des Moines.
The ordinance does not include any language related to soliciting.
"Even though you're not labeling it, this is an anti-soliciting (ordinance)," countered Morrissey. "If it looks like a duck and quacks like a duck, it's probably a duck."
But Klein, who pushed for the ordinance after hearing complaints about the situation near Crossroads, said it wasn't a move to ban panhandling. That would still be legal on the side of the roadways in Crossroads.
"All the people who called me about the dangerousness of those intersections around the town never once mentioned that they didn't like the category of people that were standing on those corners," Klein said. "They mentioned near-miss accidents."
Police Capt. Matt McGeough said the department has noticed an increase in people standing in medians near Crossroads, including during winter months. The situation can be dangerous not only to the pedestrians but also to motorists, he said.
"It is catching drivers off guard because they're not expecting the car in front of them to come to an abrupt stop (to hand out money) instead of continuing through the intersection," McGeough said.
Several council members on both sides of the issue suggested more needs to be done to improve pedestrian safety across the city even though they disagreed on whether this median ordinance was the right way to do it.
University and Fletcher roundabout
University and Fletcher roundabout at night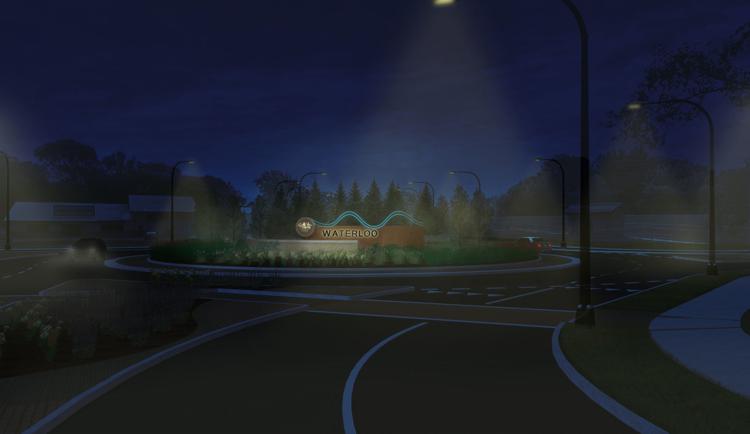 University Avenue bridge at Greenhill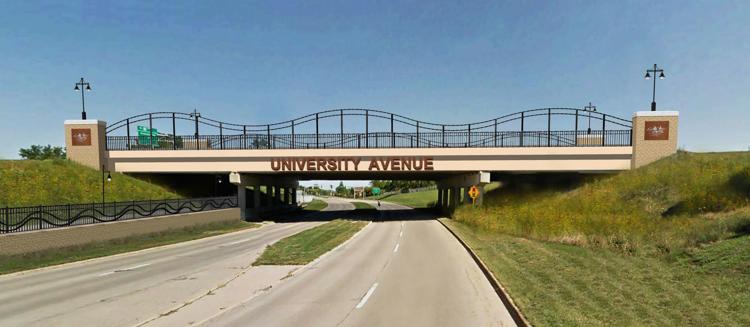 University Avenue at Greenhill night
University at Greenhill eastbound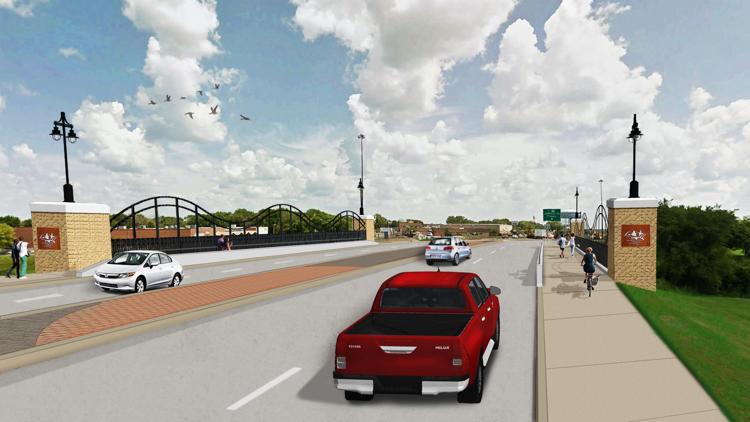 University at Greenhill eastbound night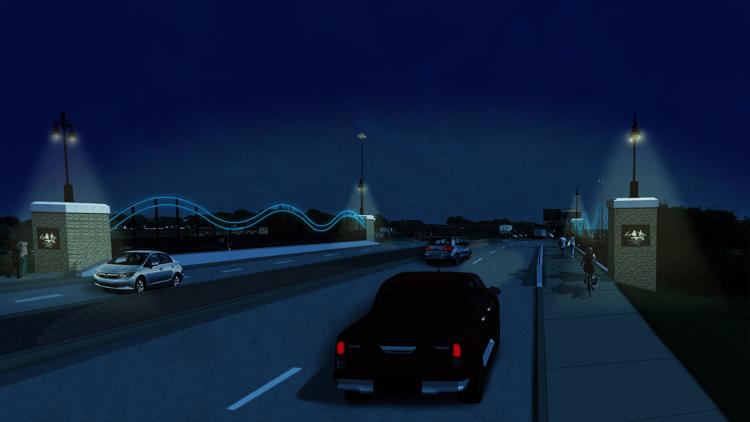 University and Falls Avenue marker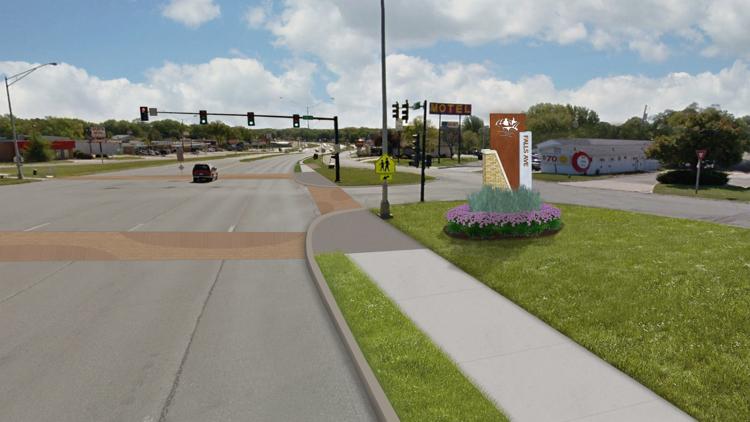 University and Falls Avenue at night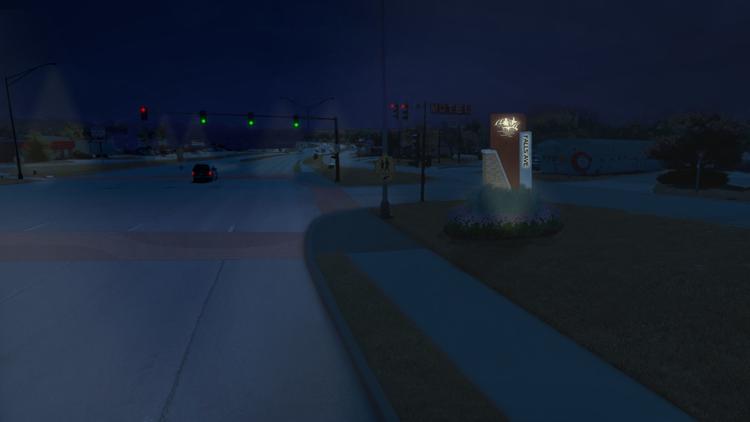 University bridge over Black Hawk Creek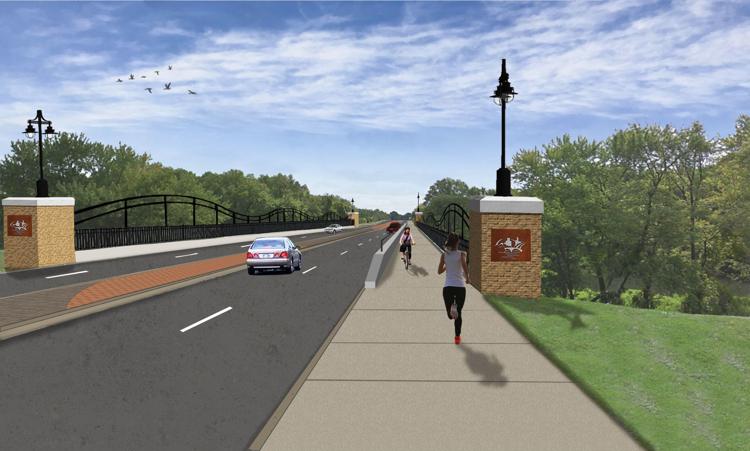 University at Greenhill southbound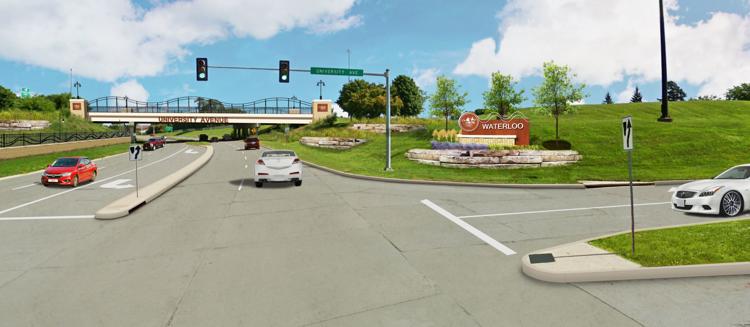 University and Greenhill southbound night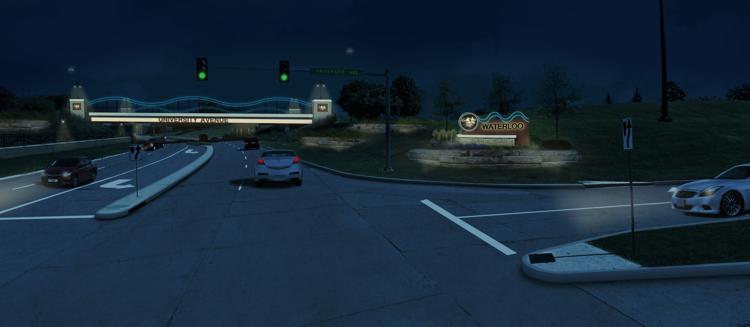 Get Government & Politics updates in your inbox!
Stay up-to-date on the latest in local and national government and political topics with our newsletter.