CEDAR FALLS — Mayor Quentin Hart met Mayor Pete Buttigieg a year and a half ago, before Buttigieg's run for president, bonding over the similarities between their cities of Waterloo and South Bend, Indiana.
Noting "his intellect, his passion for his community," Hart — who endorsed Buttigieg on Tuesday -- introduced him to more than 700 people inside Maucker Union on the University of Northern Iowa campus Wednesday afternoon.
"Our stories transcend," Hart told the crowd. "We're trying to recreate our communities."
Buttigieg spoke for about 30 minutes to the overflow crowd, thanking former state Rep. Deb Berry, state Sen. Bill Dotzler and Hart, who have all endorsed the former mayor for the Democratic nomination for president.
"I'm so delighted to have the support of Mayor Quentin Hart," Buttigieg said. "When two mayors meet, it's not just two individuals — it's two cities that meet.
"I've traveled the country with him, I've walked the streets of Waterloo with him, and it reminds me so much of what we're trying to do at home: My city was also described as dying," Buttigieg continued.
Hart noted after the event his prior meetings with Buttigieg and the fact the two talked extensively about issues affecting minority communities — as well as the scope of Buttigieg's Douglass Plan — swayed Hart into endorsing him.
"From Day 1 — for the first 30 minutes — our conversation focused on African-American communities," Hart said. He met Buttigieg through a national mayors organization in Las Vegas and later in Philadelphia. "Once people have the opportunity to actually meet Mayor Pete and talk to him, once they get an opportunity to hear and listen to him, that's when they can have an informed decision."
Buttigieg spoke briefly on climate change, political corruption, income inequality, gun violence, God and the military — while also focusing on the importance of the Feb. 3 caucuses, just weeks away.
"Less than 20 days to the Iowa Caucus that will set the trajectory of the primaries and the country and the history of the world — no pressure, Iowa," Buttigieg said, to laughter.
He took questions on arts and language education, military health care, access to credit for black entrepreneurs, legal immigration and transgender rights.
"I know as we watch the national news, it can get exhausting, dispiriting and makes you want to turn it off and walk away," Buttigieg said. "But this is our chance to get it right. The power is in our hands in 2020, and Iowa has a pretty great track record of surprising people."
Buttigieg is still polling in the top tier of candidates among likely Iowa Democratic caucusgoers — he's at an average of 18.7%, ahead of U.S. Sen. Elizabeth Warren at 16% but behind the polling averages of both former Vice President Joe Biden at 20.7% and U.S. Sen. Bernie Sanders at 20.3%.
Luann Alemao of Cedar Falls asked Hart about his endorsement after Buttigieg's event, and said she was still deciding between candidates herself. Her top issue was climate change.
"I'm just having a really tough time — I've got to dig deeper," she said.
Photos of the latest visits by Democratic candidates for president.
020120kw-biden-02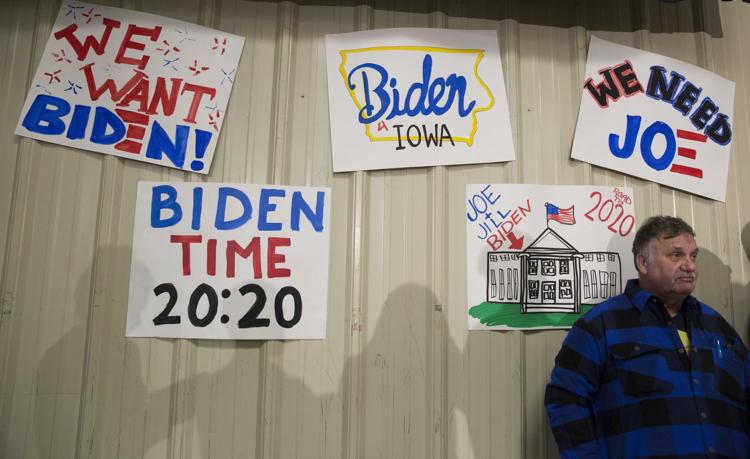 020120kw-biden-08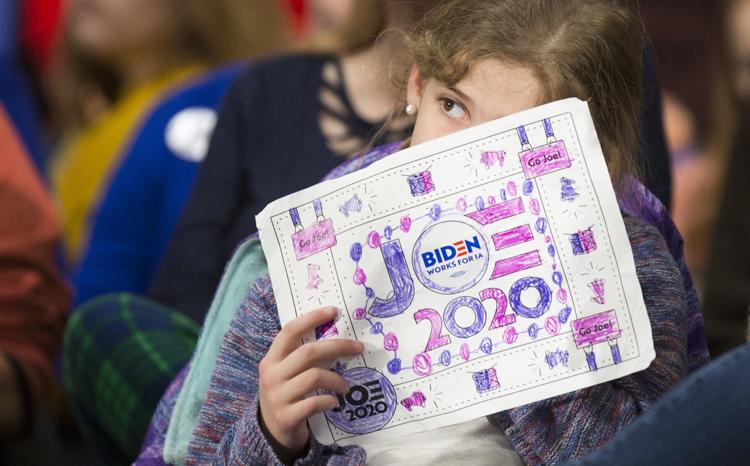 020120kw-biden-09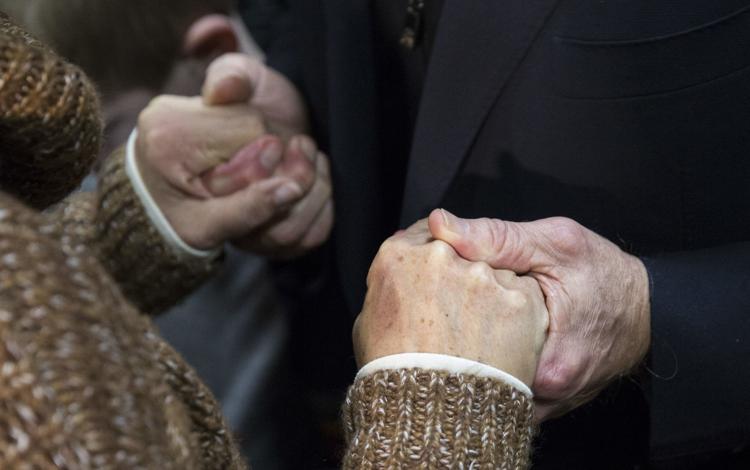 020120kw-biden-10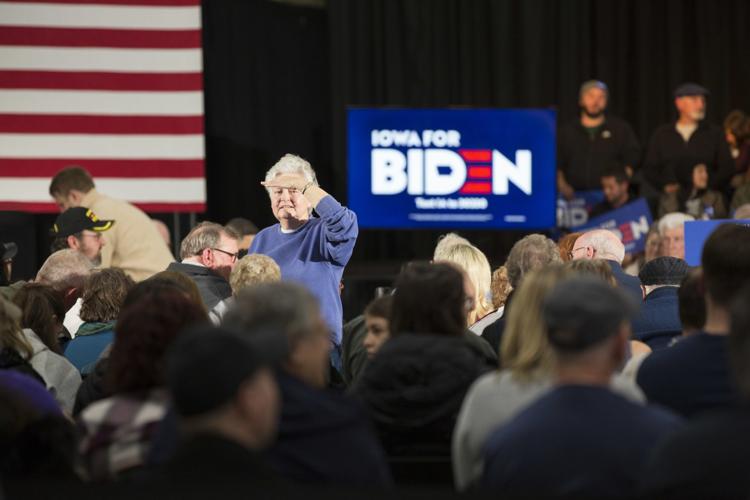 020120kw-biden-05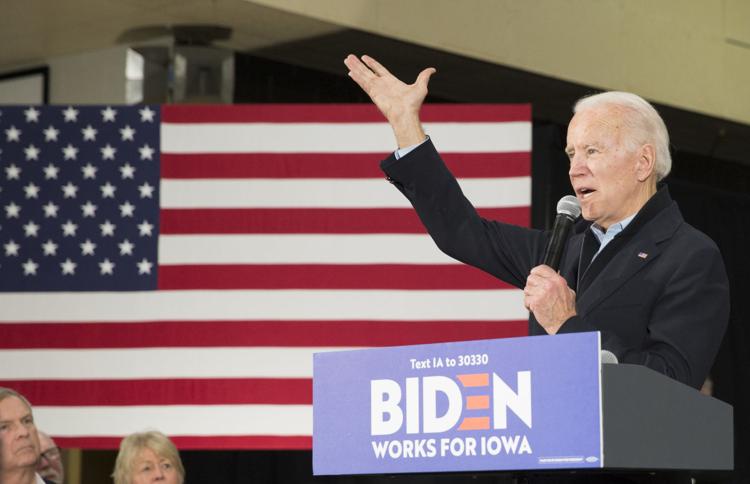 020120kw-biden-04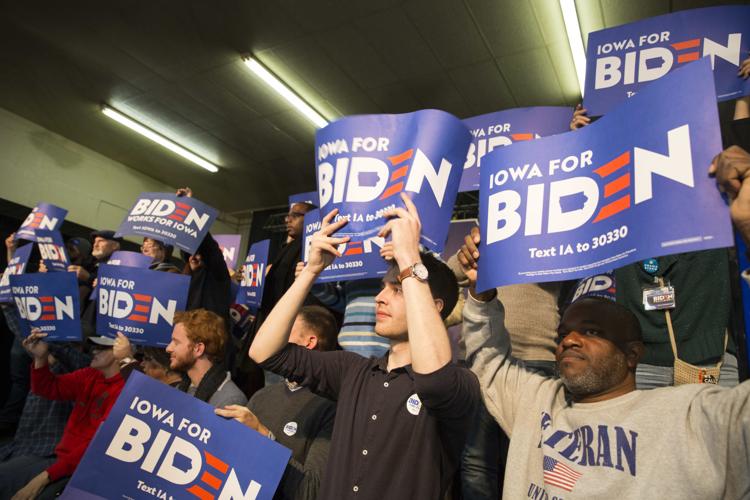 020120kw-biden-01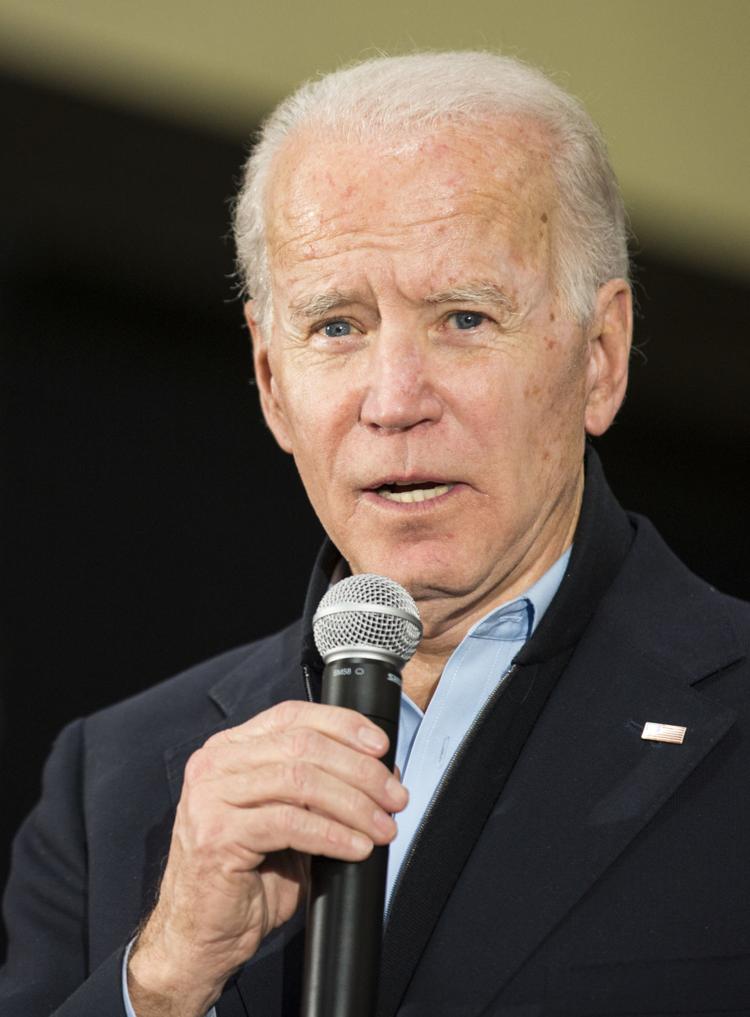 020120kw-biden-03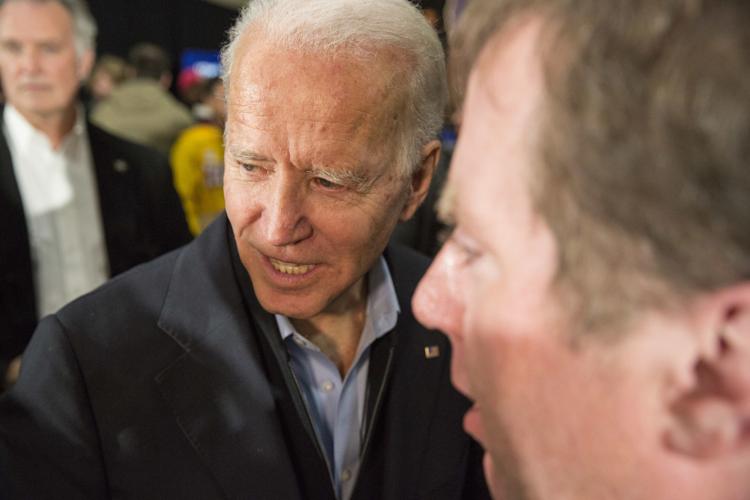 020120kw-biden-06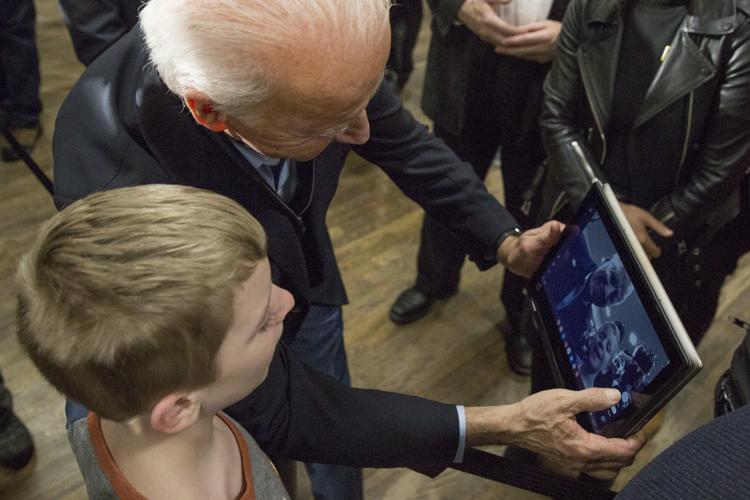 020120kw-biden-07
020120ap-biden-girl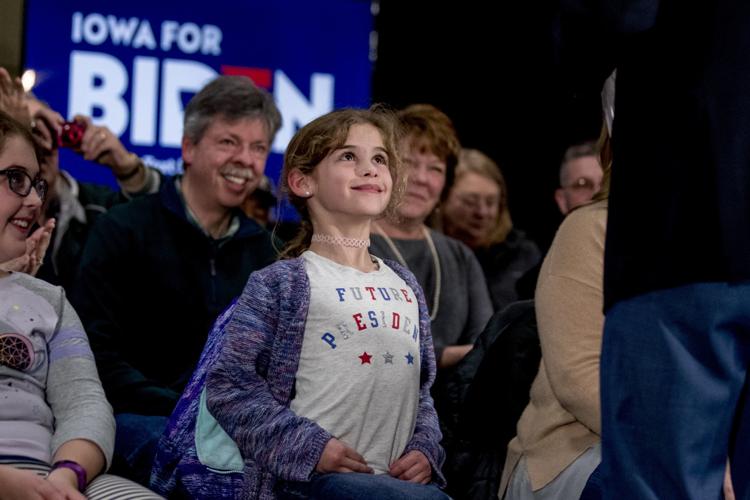 020120kw-pete-buttigieg-06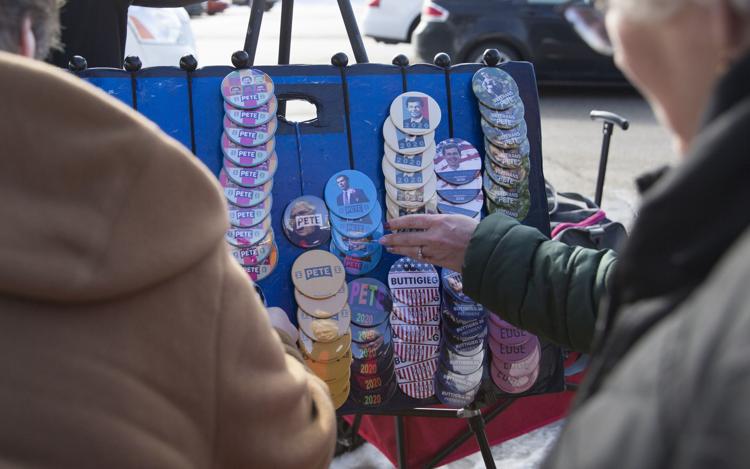 020120kw-pete-buttigieg-07
020120kw-pete-buttigieg-08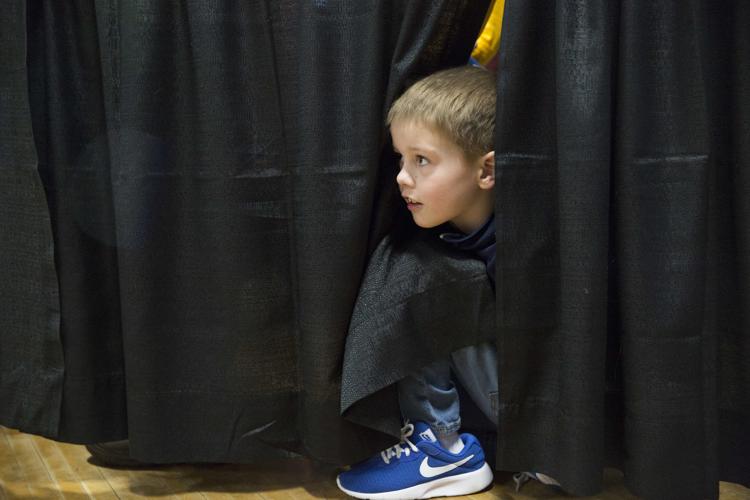 020120kw-pete-buttigieg-01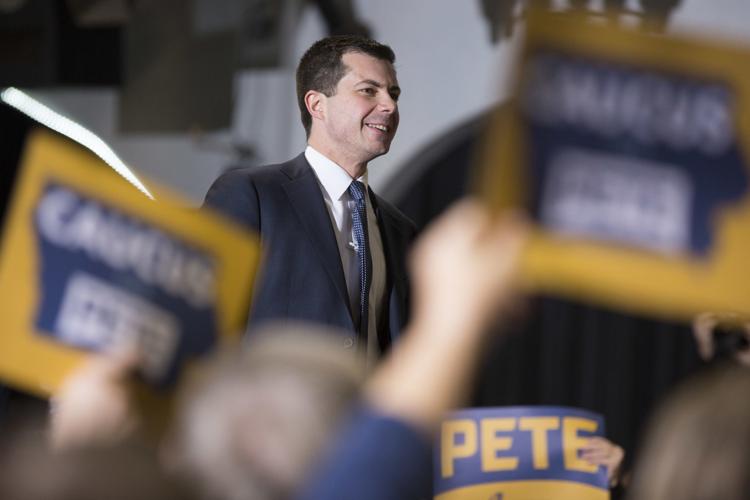 020120kw-pete-buttigieg-02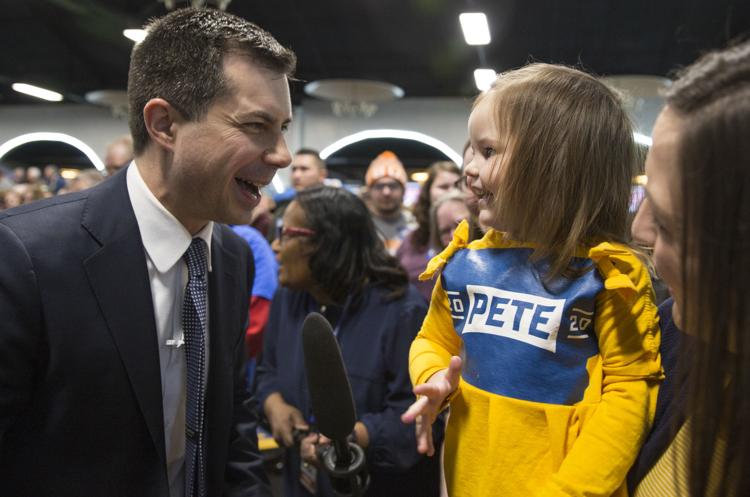 020120kw-pete-buttigieg-03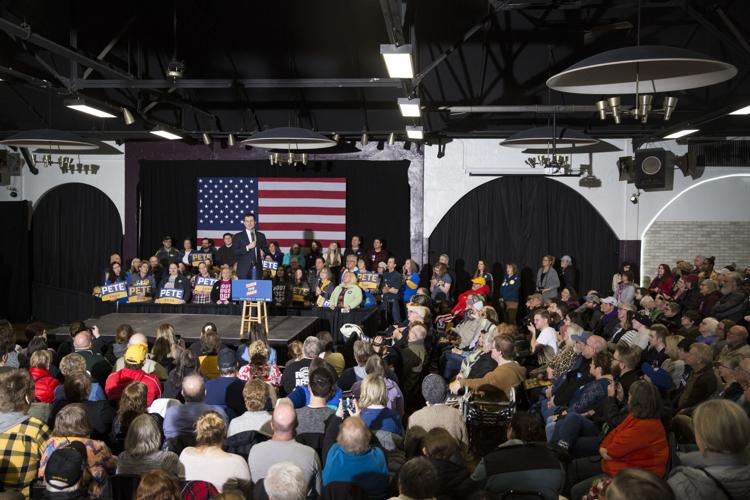 020120kw-pete-buttigieg-04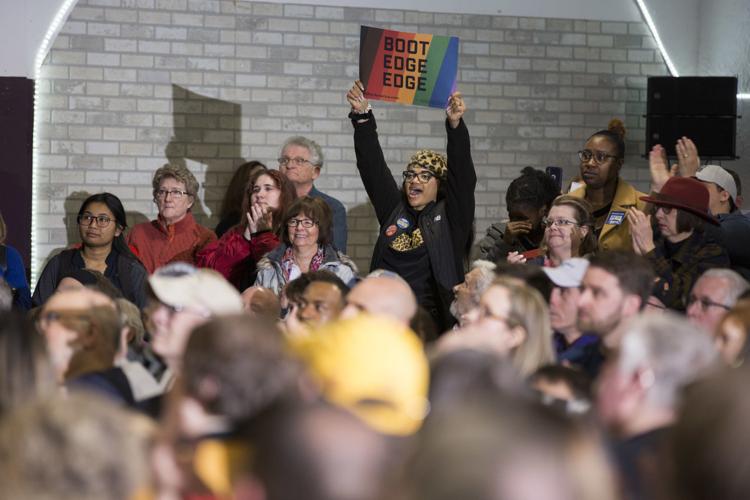 020120kw-pete-buttigieg-05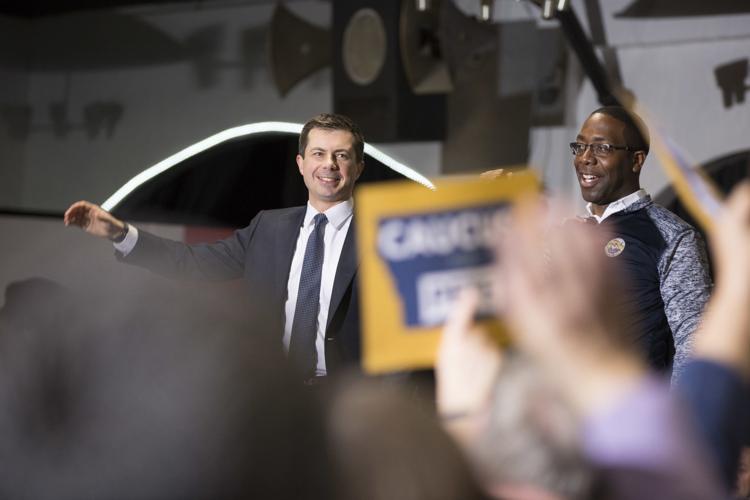 013020bp-buttigieg-pete-4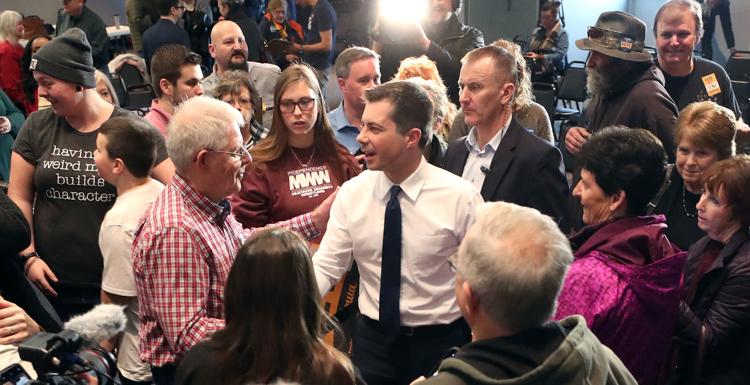 013020bp-buttigieg-pete-3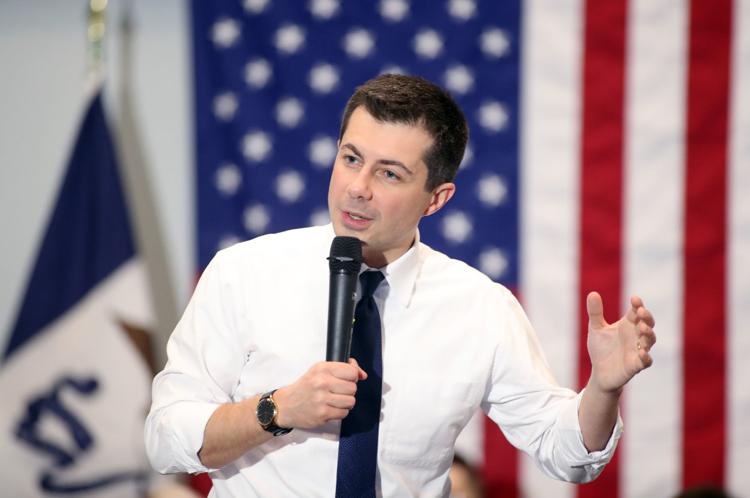 013020bp-buttigieg-pete-2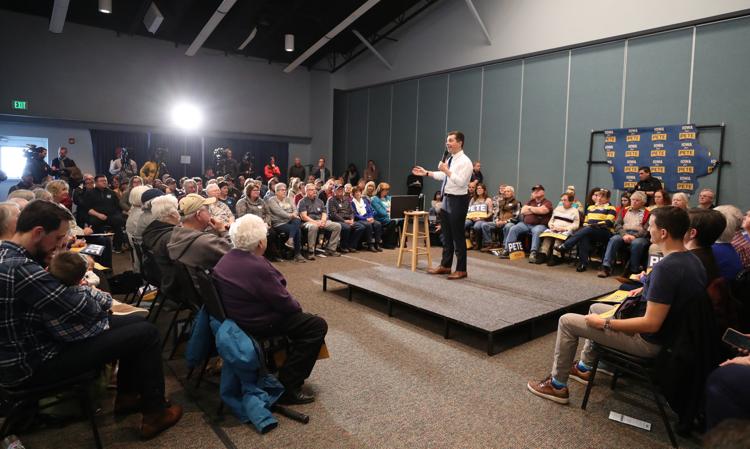 013020bp-buttigieg-pete-1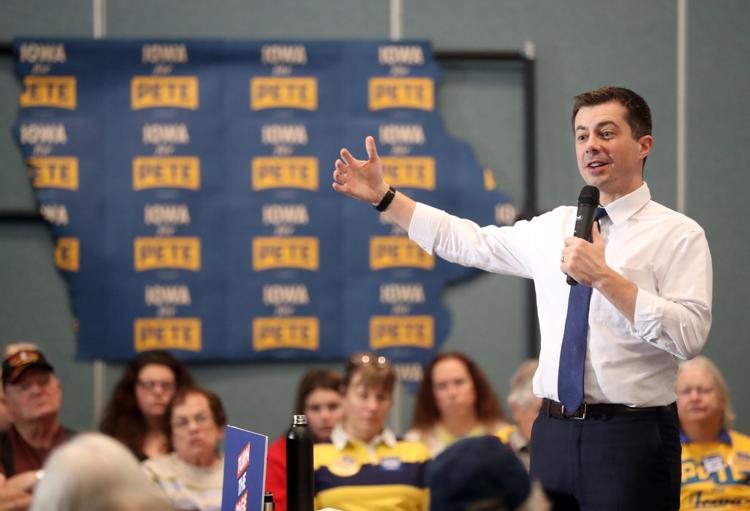 013120ar-yang-cedar-falls-1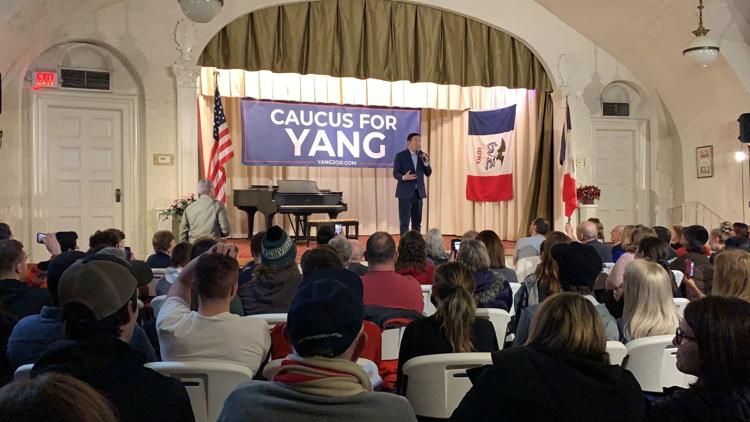 013120ar-yang-cedar-falls-2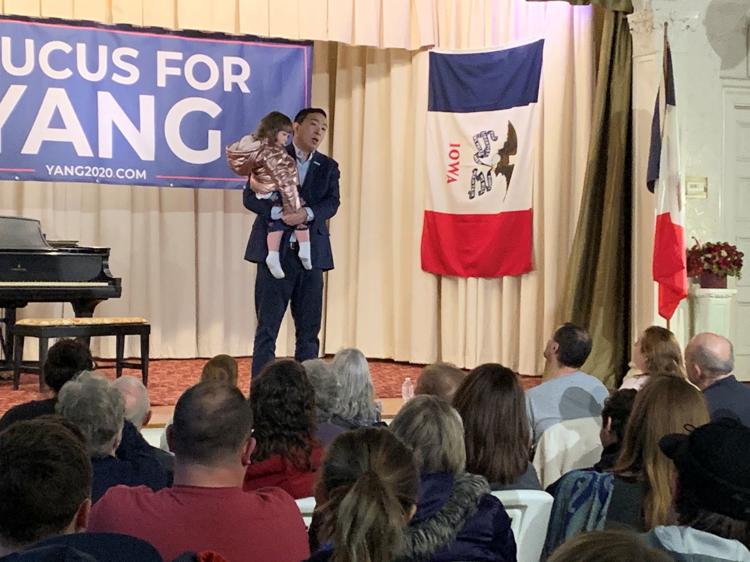 012720kw-biden-03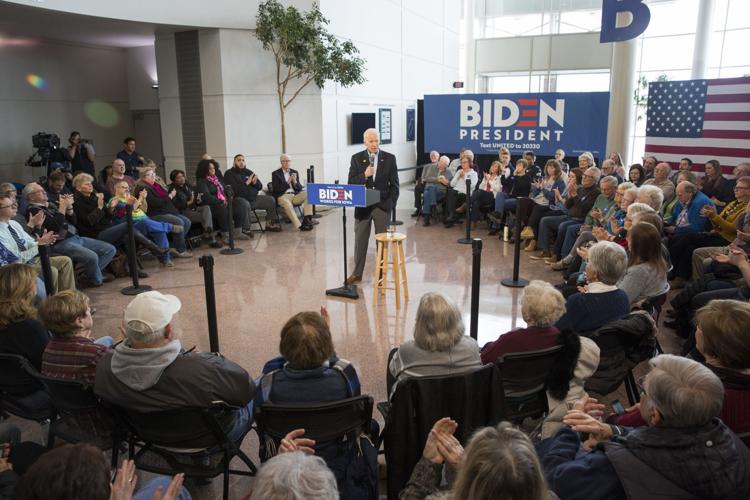 012720kw-biden-04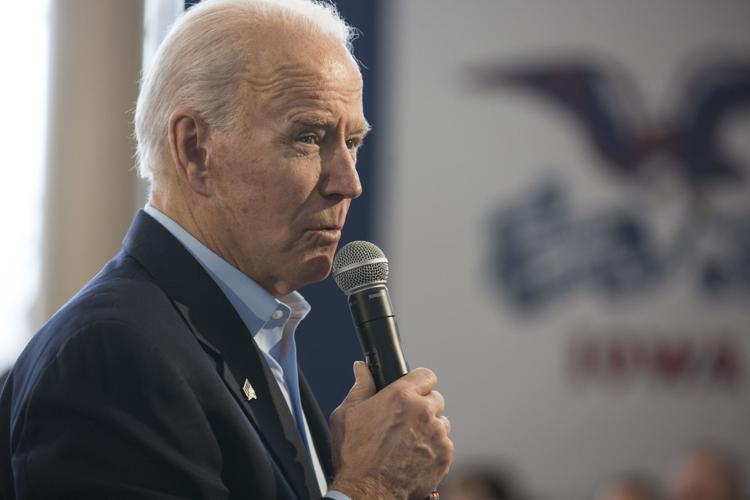 012720kw-biden-05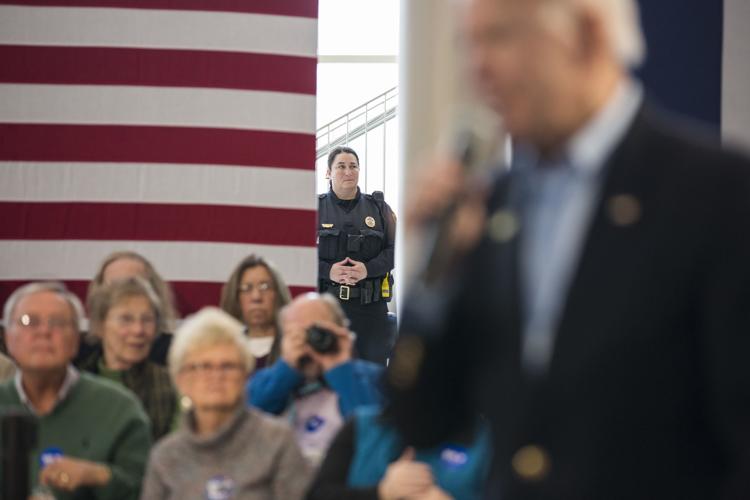 012720kw-biden-01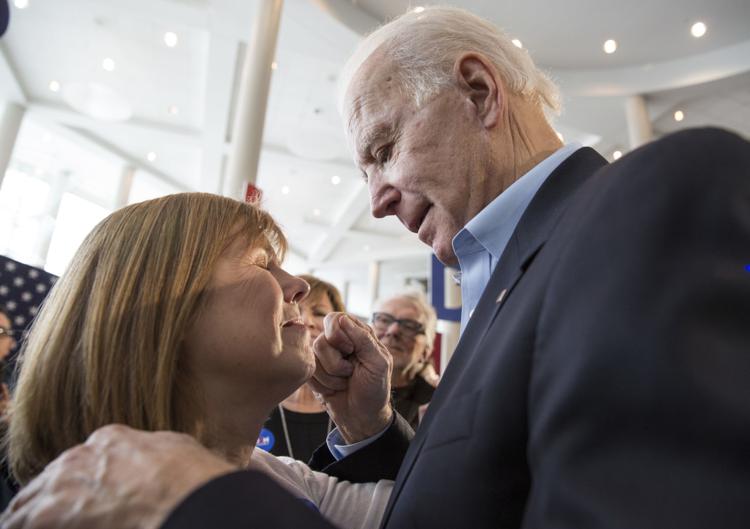 012720kw-biden-02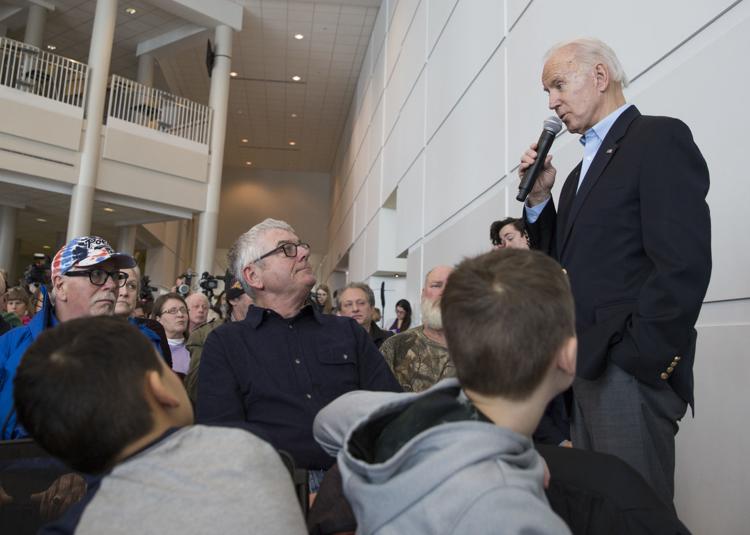 012620kw-klobuchar-04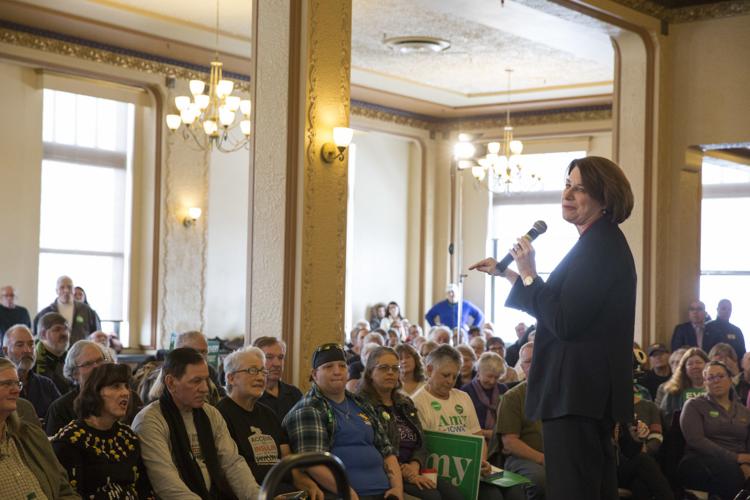 012620kw-klobuchar-03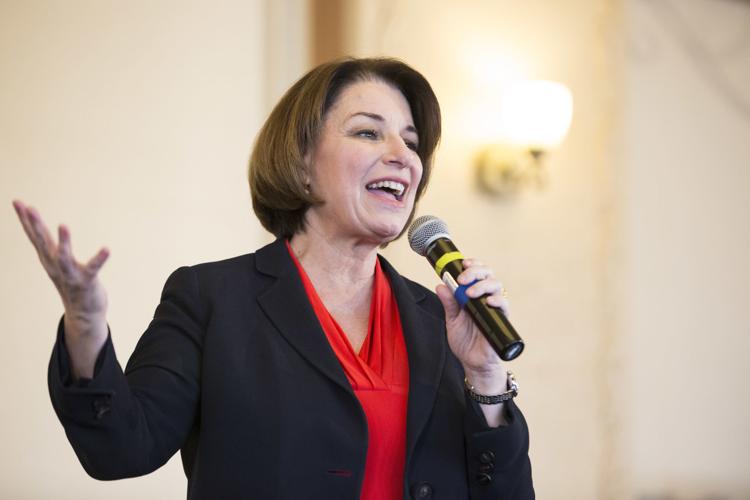 012620kw-klobuchar-02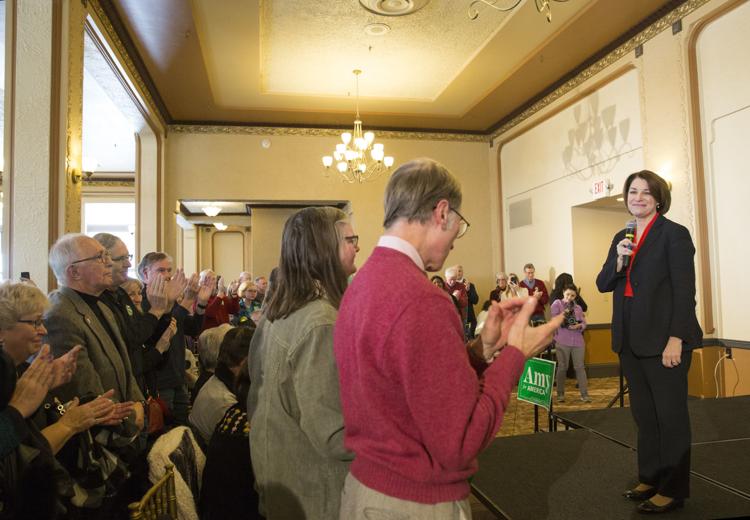 012620kw-klobuchar-01
012520jr-bernie-aoc-3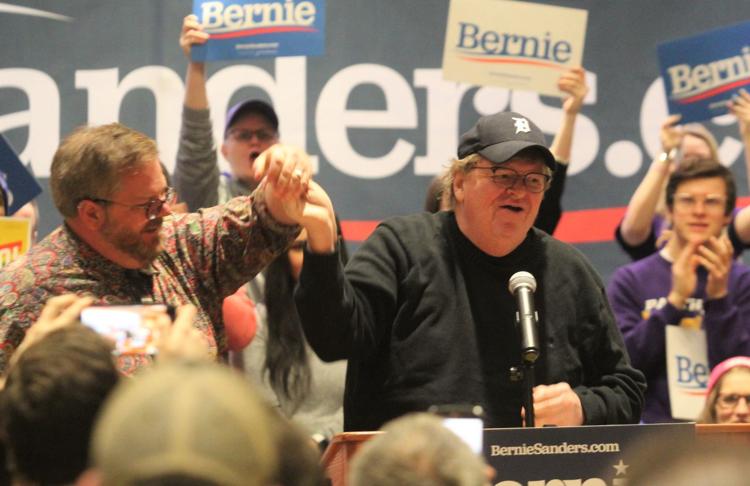 012520jr-bernie-aoc-14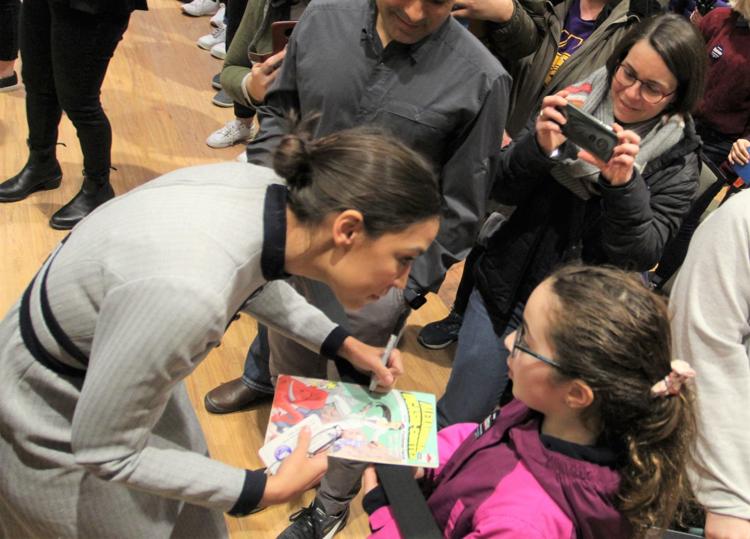 012520jr-bernie-aoc-11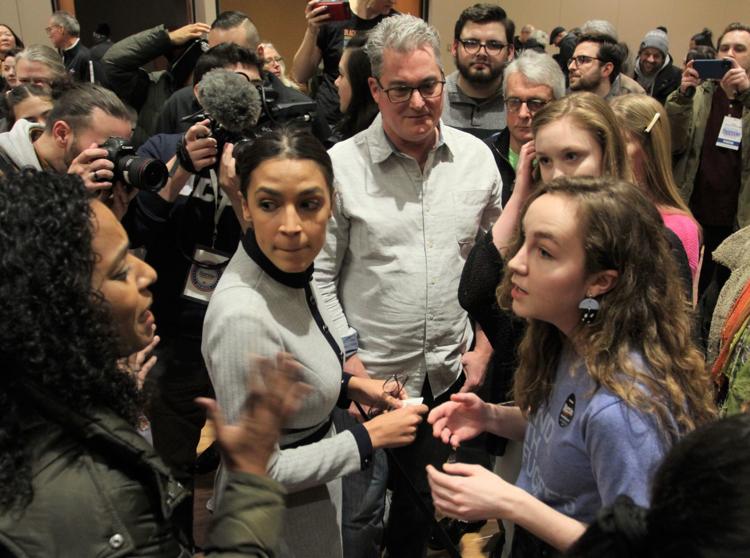 012520jr-bernie-aoc-1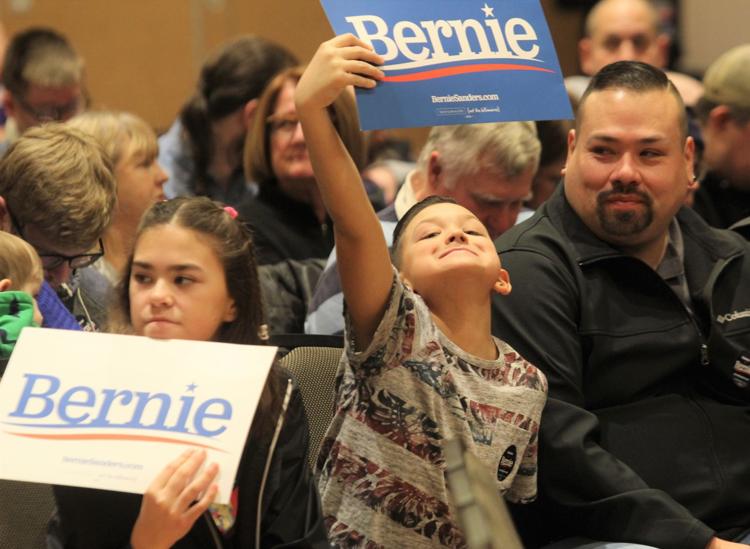 012520jr-bernie-aoc-4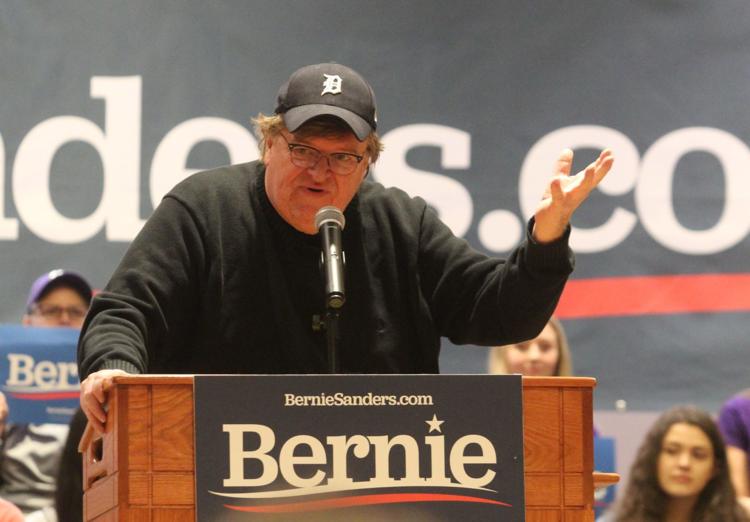 012520jr-bernie-aoc-2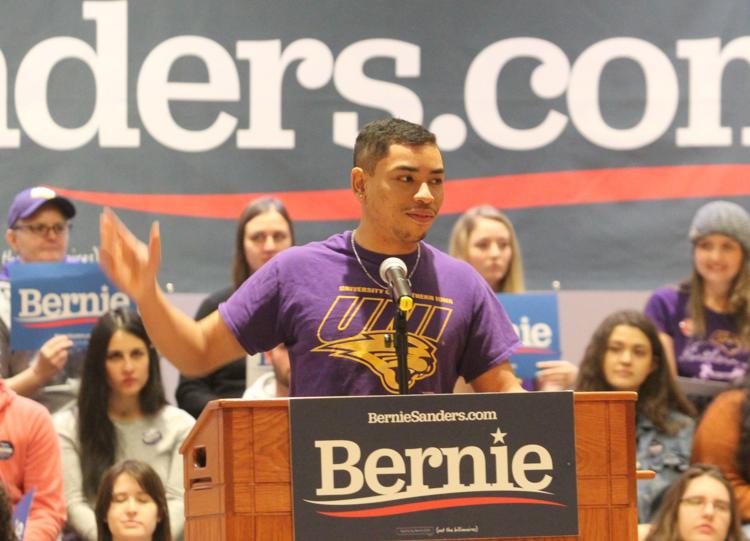 012520jr-bernie-aoc-12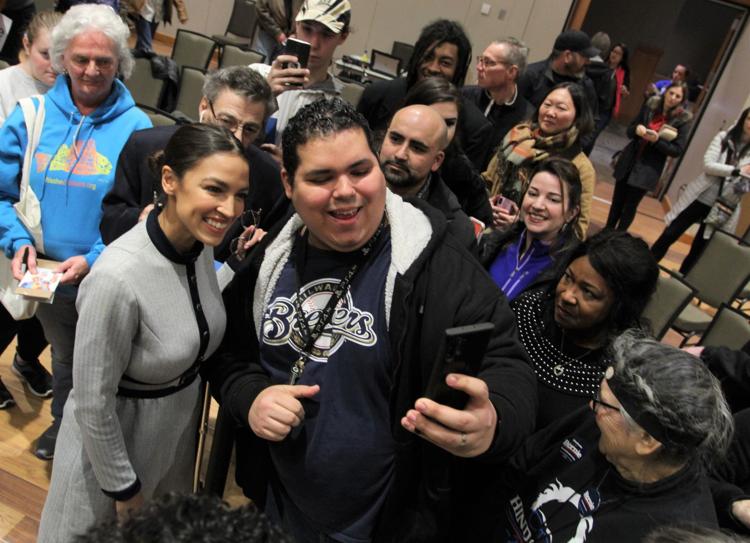 012520jr-bernie-aoc-6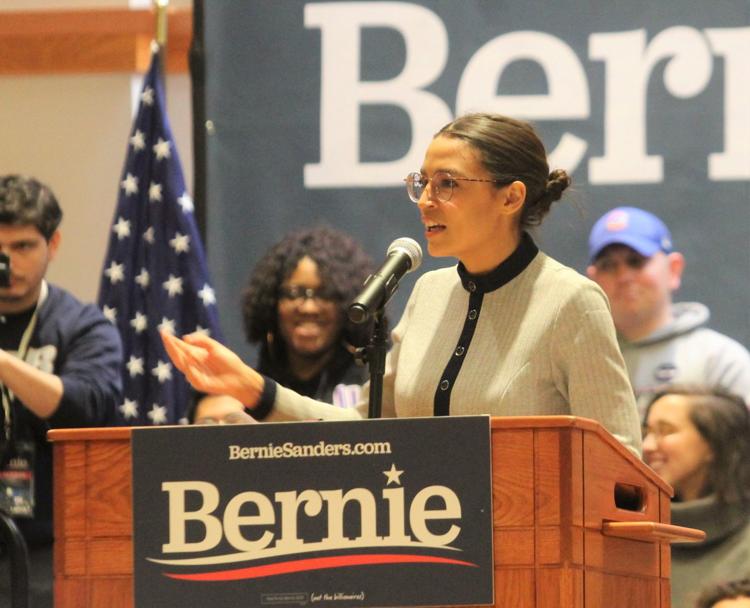 012520jr-bernie-aoc-7
012520jr-bernie-aoc-9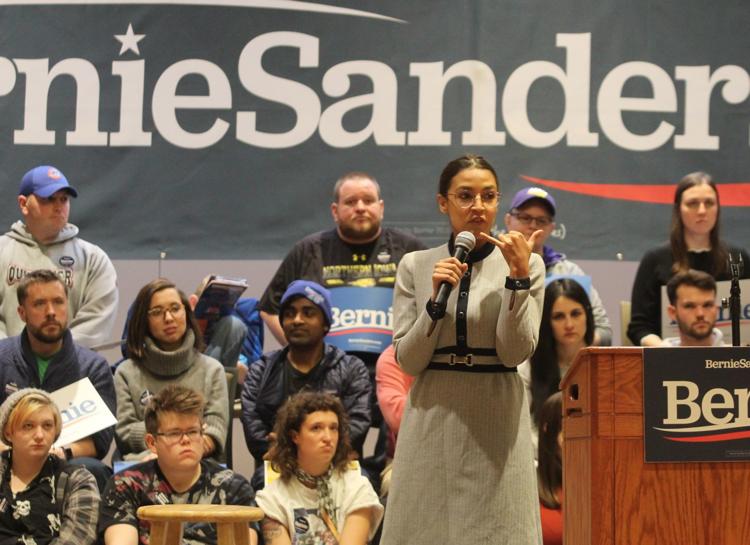 012520jr-bernie-aoc-10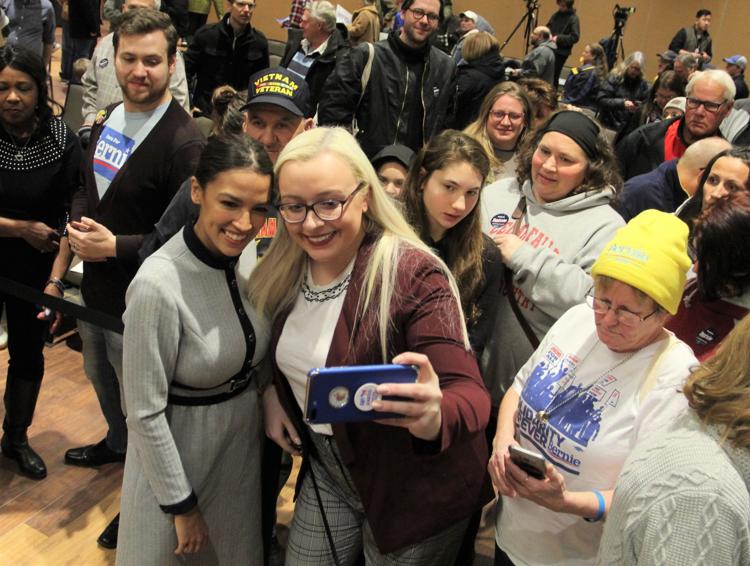 012520jr-bernie-aoc-8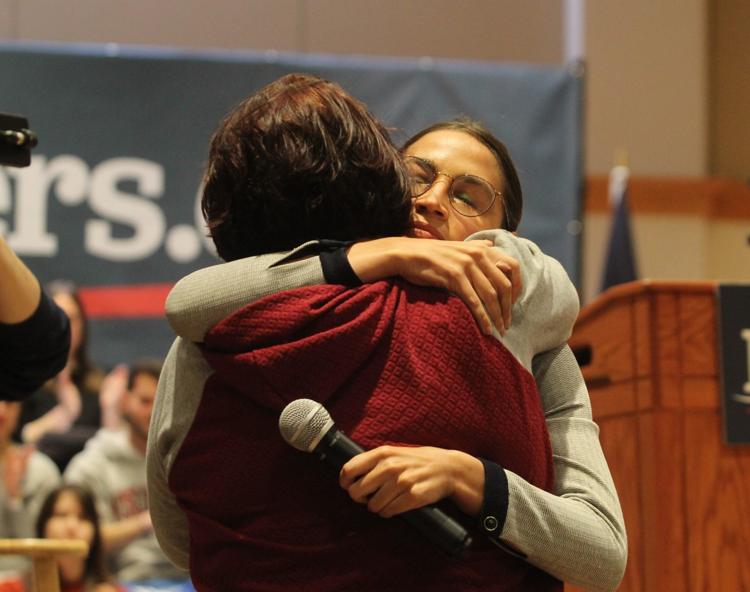 012520jr-bernie-aoc-5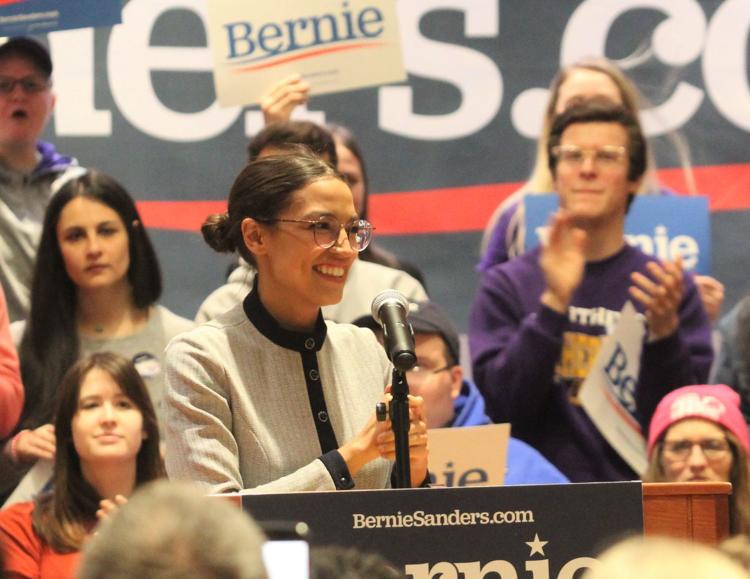 Andrew Yang at Lark Brewing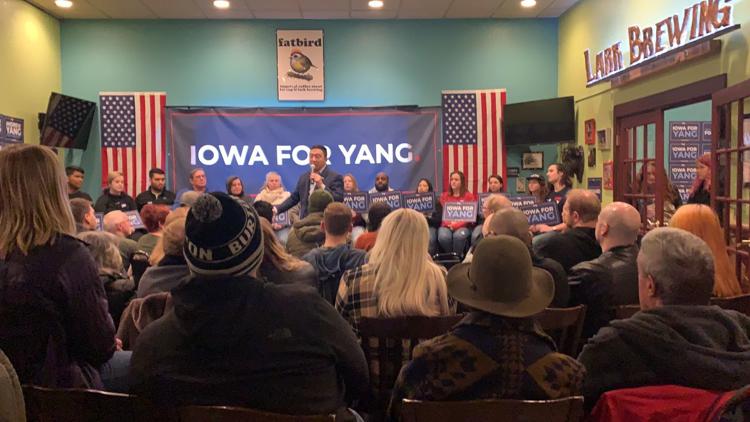 011520bp-buttigieg-pete-2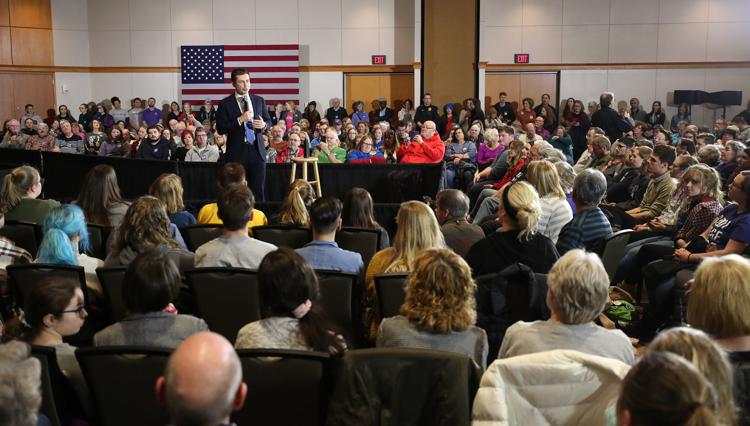 011520bp-buttigieg-pete-1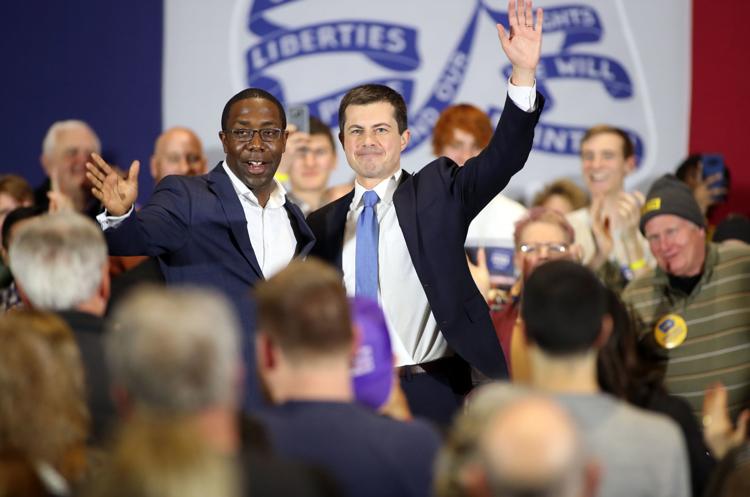 011520bp-buttigieg-pete-3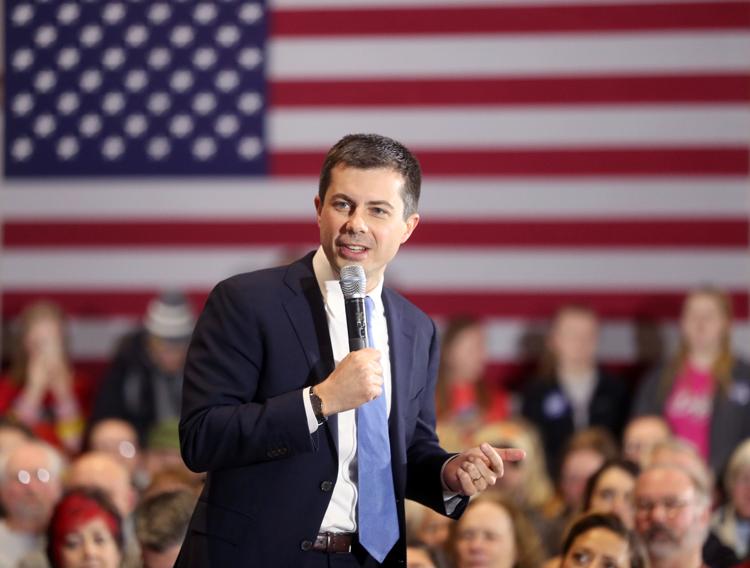 010420kw-tom-steyer-03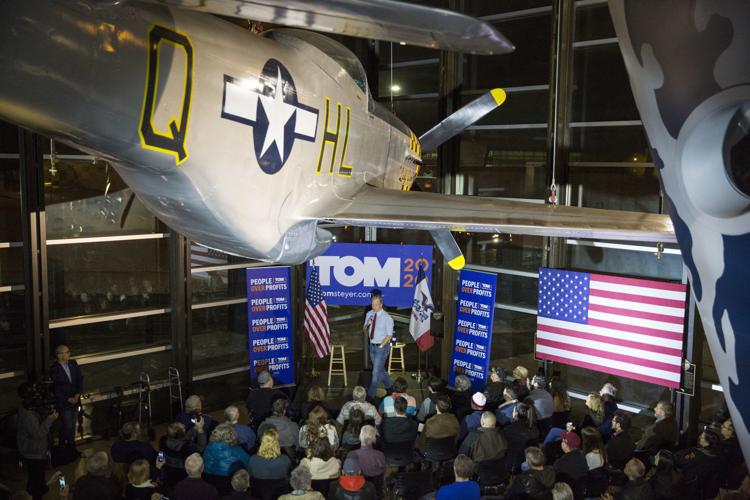 010420kw-tom-steyer-02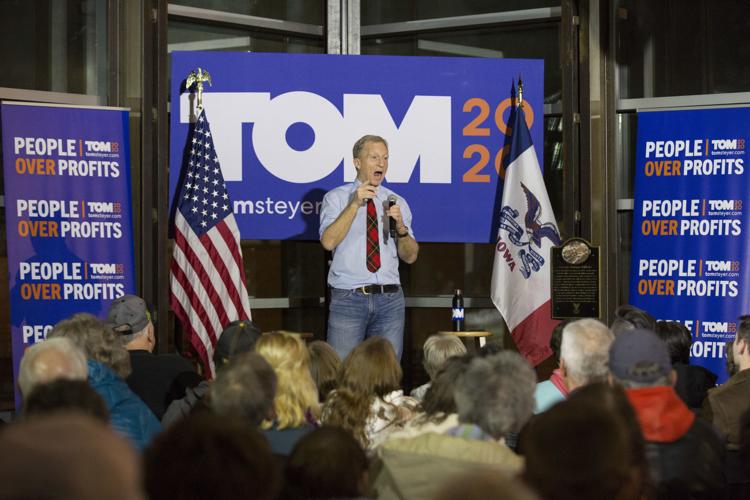 010420kw-tom-steyer-01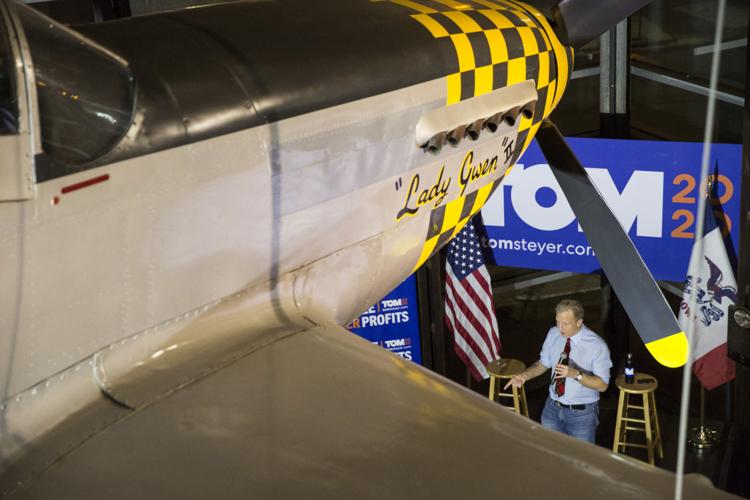 010420ap-biden-waterloo-1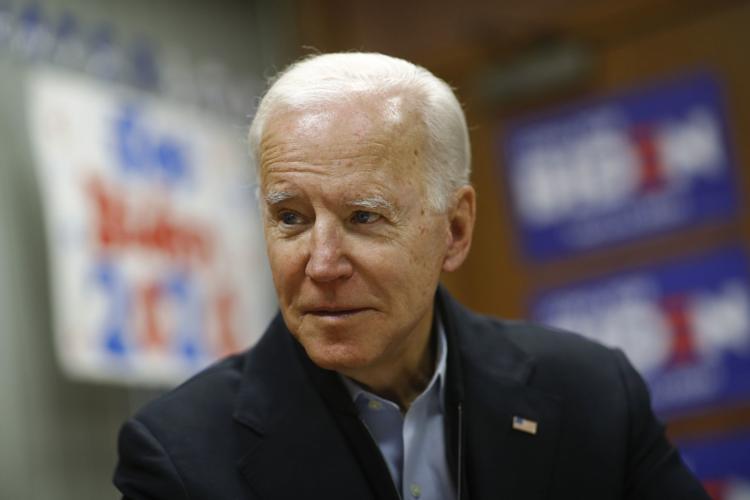 010420ap-biden-waterloo-2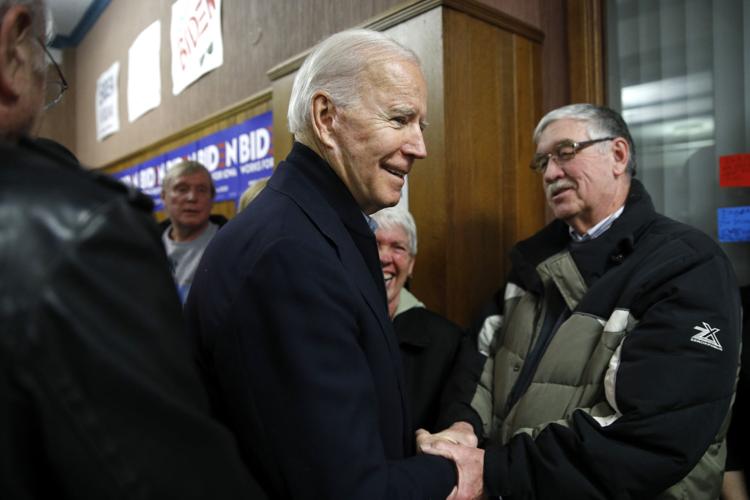 010420ap-biden-waterloo-3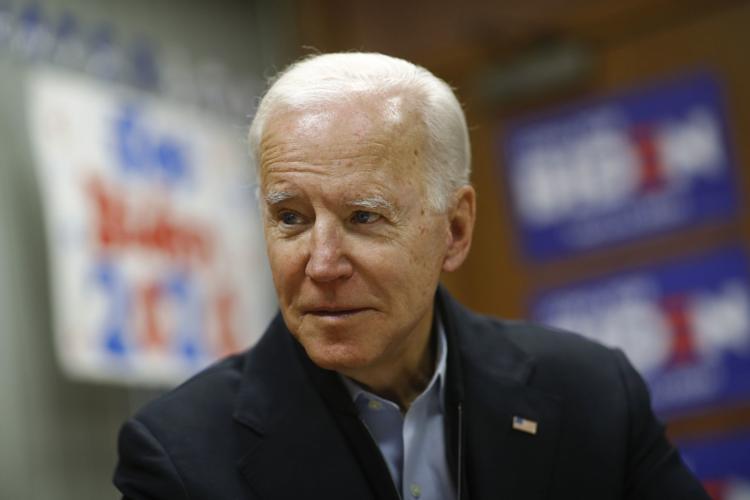 010420ap-biden-waterloo-4
010420ap-biden-waterloo-5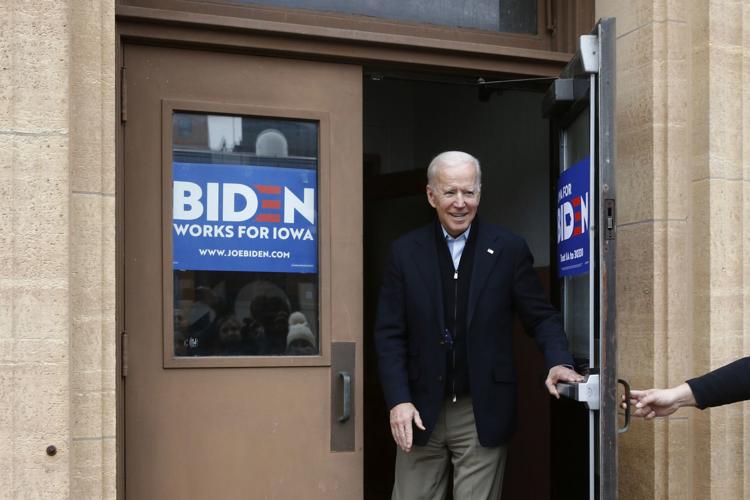 010420ap-biden-finkenauer-waterloo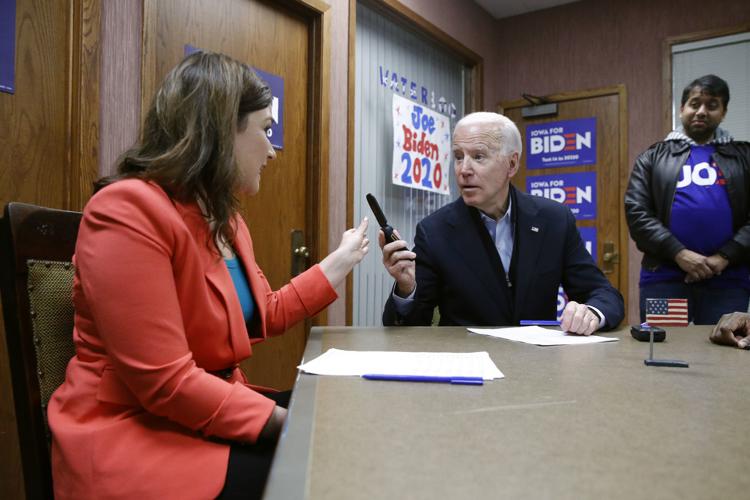 010420ap-biden-waterloo-6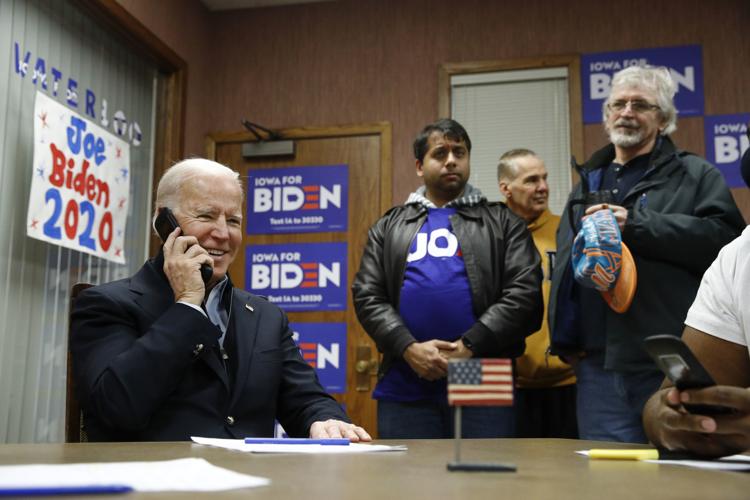 010420ap-biden-finkenauer-2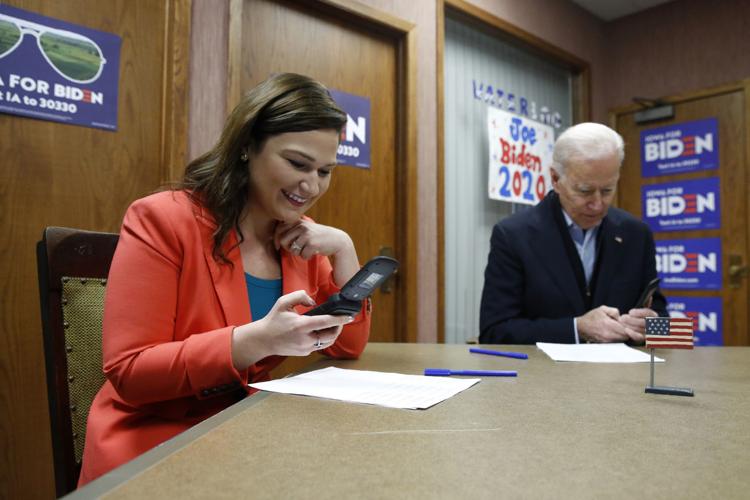 010420ap-biden-finkenauer-3
biden-this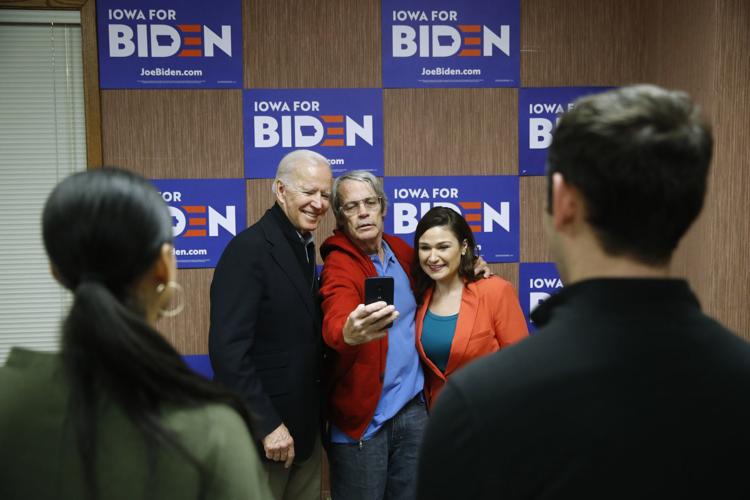 010420ho-elizabeth-warren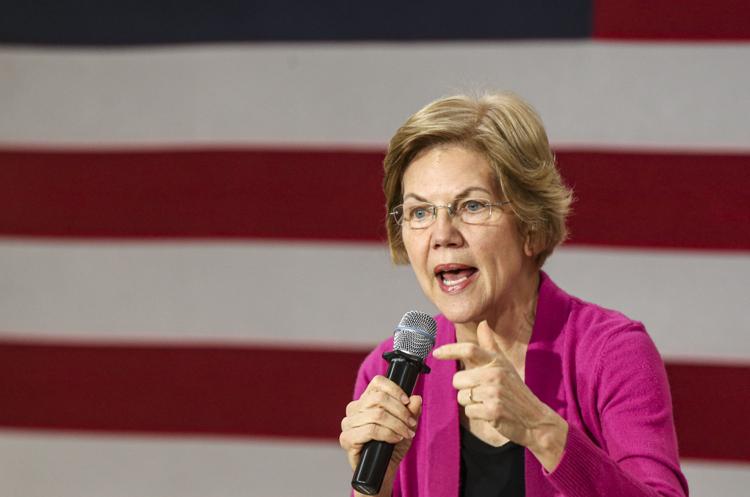 Election 2020 Joe Biden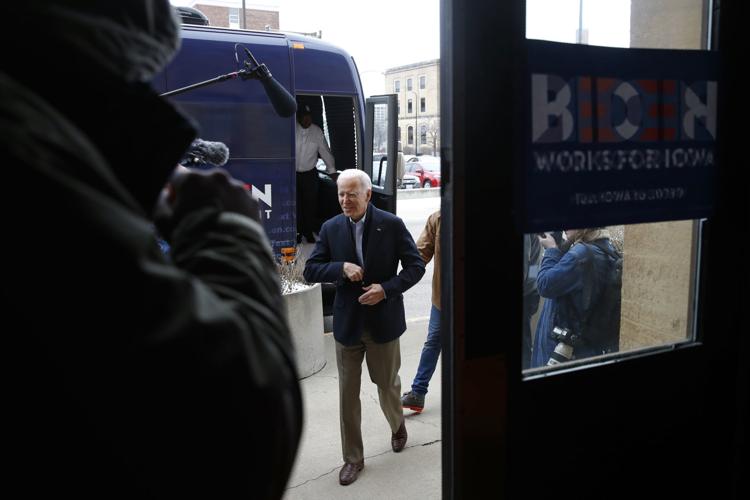 biden-sibilings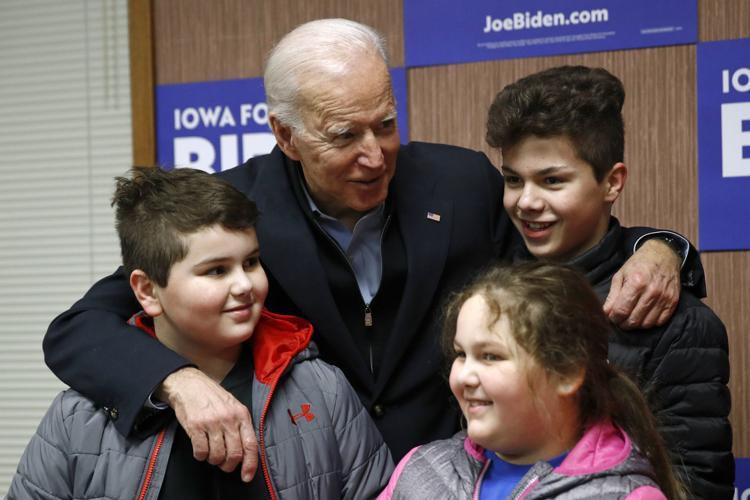 biden-smile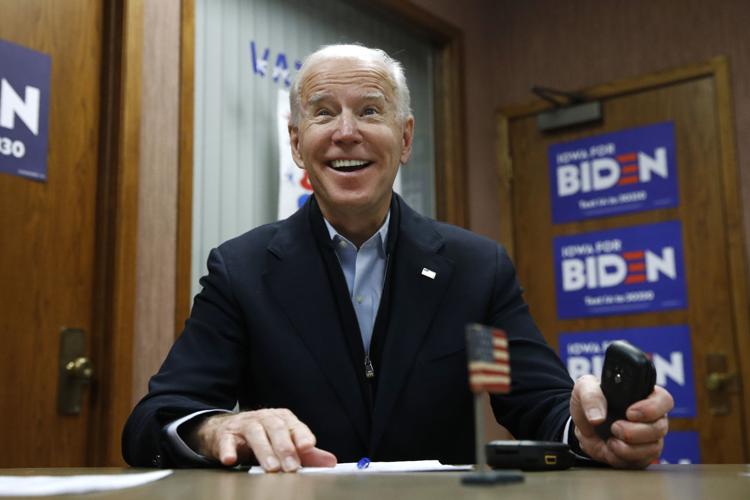 010320kw-joe-biden-04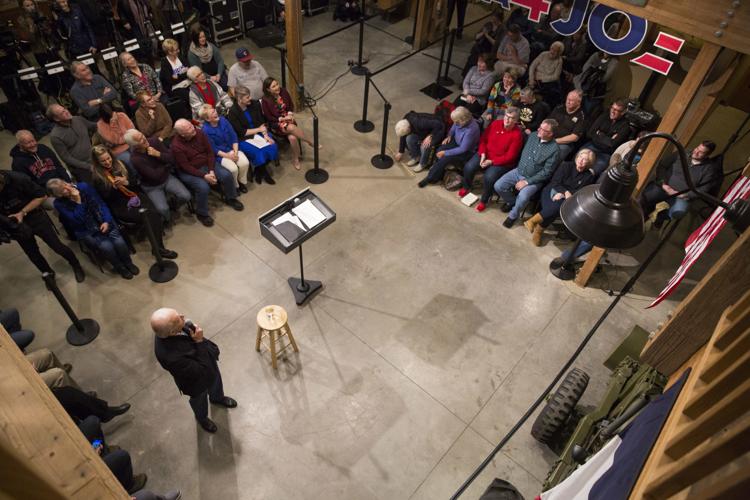 010320kw-joe-biden-05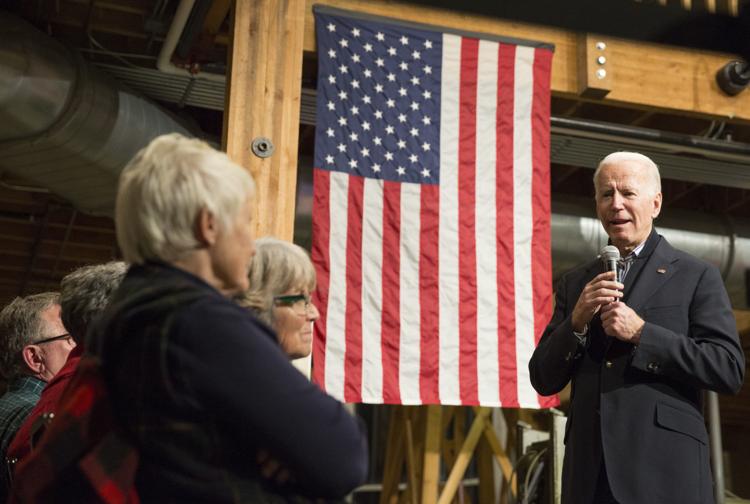 010320kw-joe-biden-03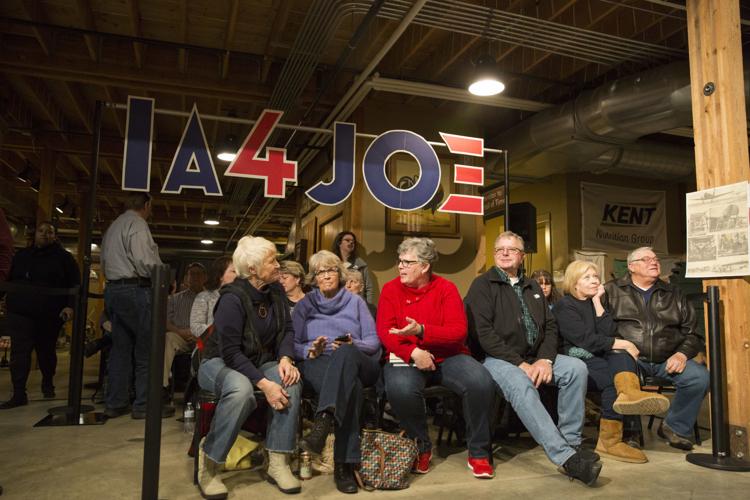 010320kw-joe-biden-02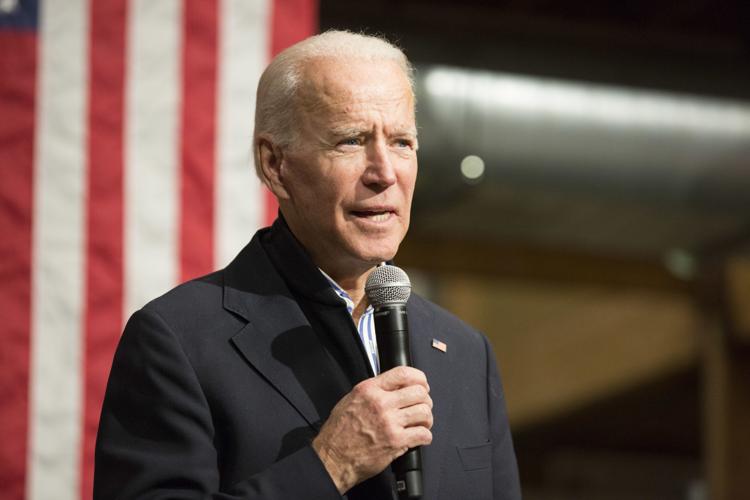 010320kw-joe-biden-01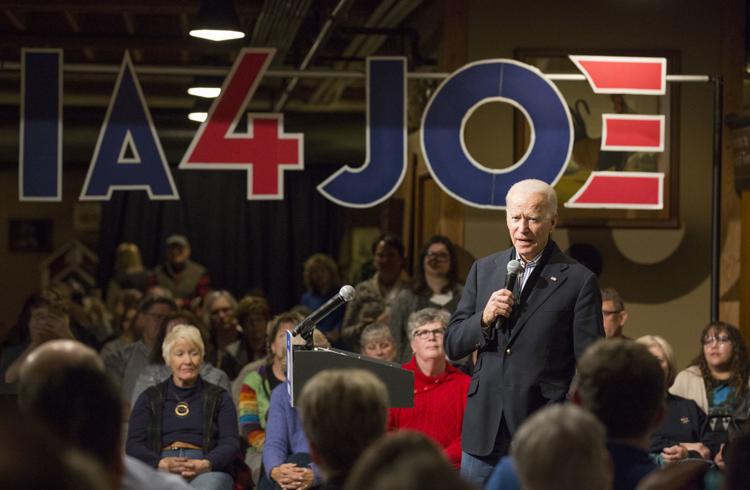 010320bp-klobuchar-amy-4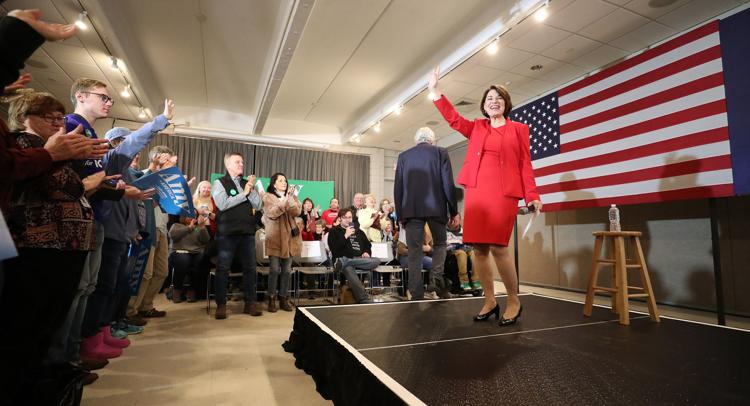 010320bp-klobuchar-amy-3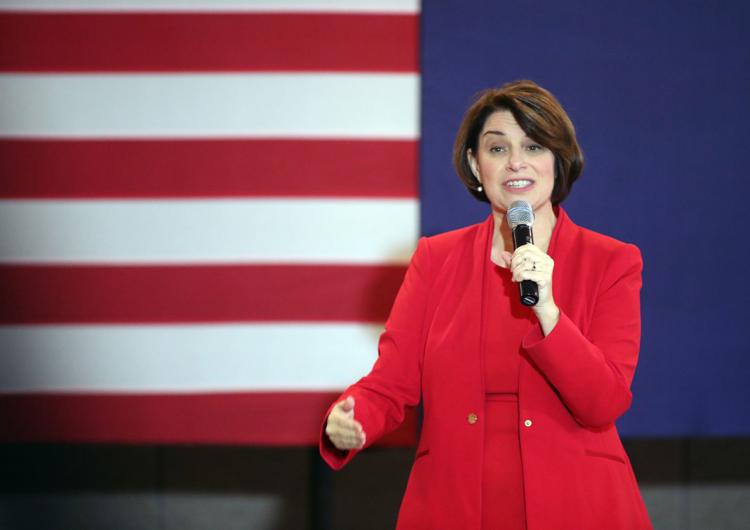 010320bp-klobuchar-amy-2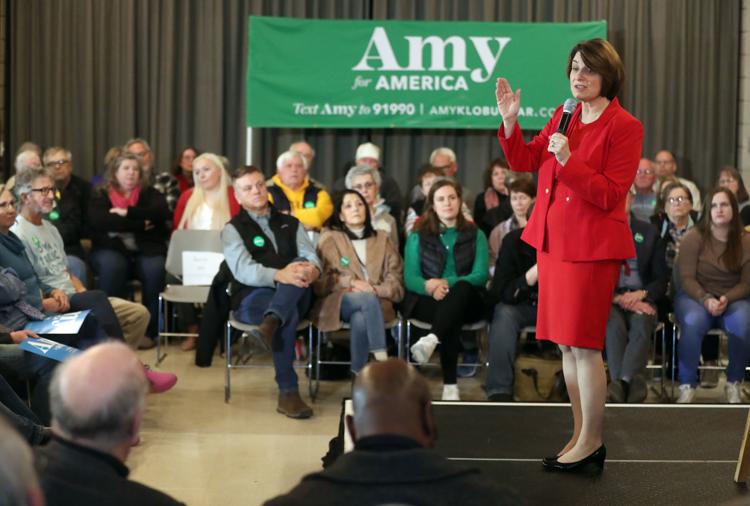 010320bp-klobuchar-amy-1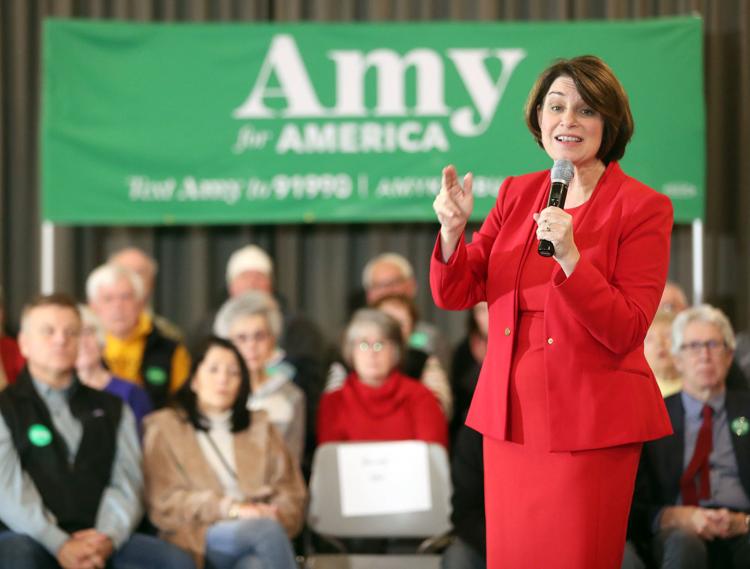 010220kw-bernie-sanders-03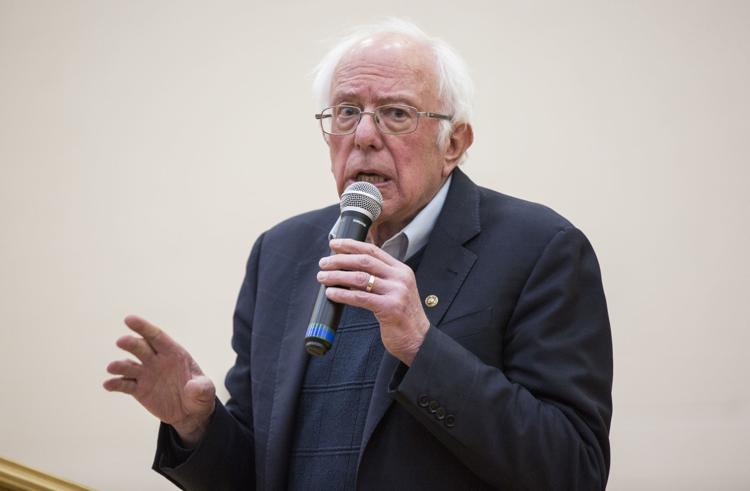 010220kw-bernie-sanders-01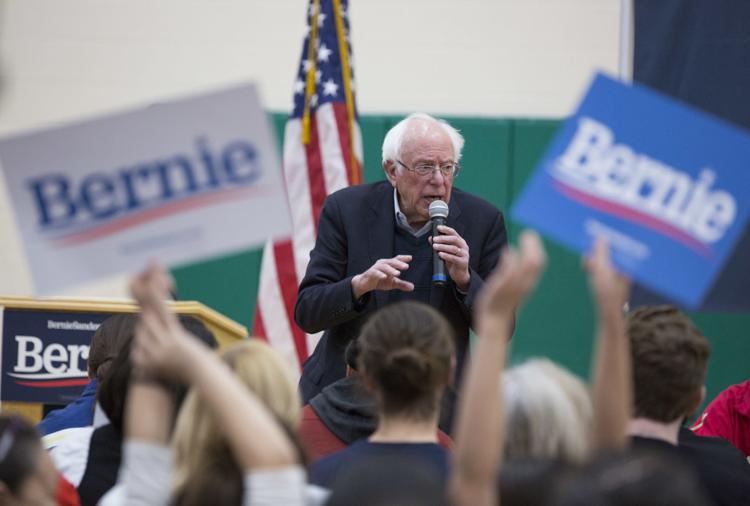 010220kw-bernie-sanders-04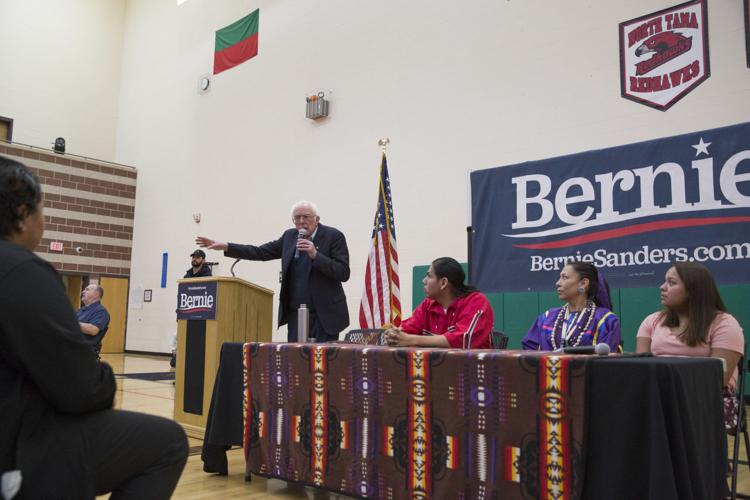 010220kw-bernie-sanders-02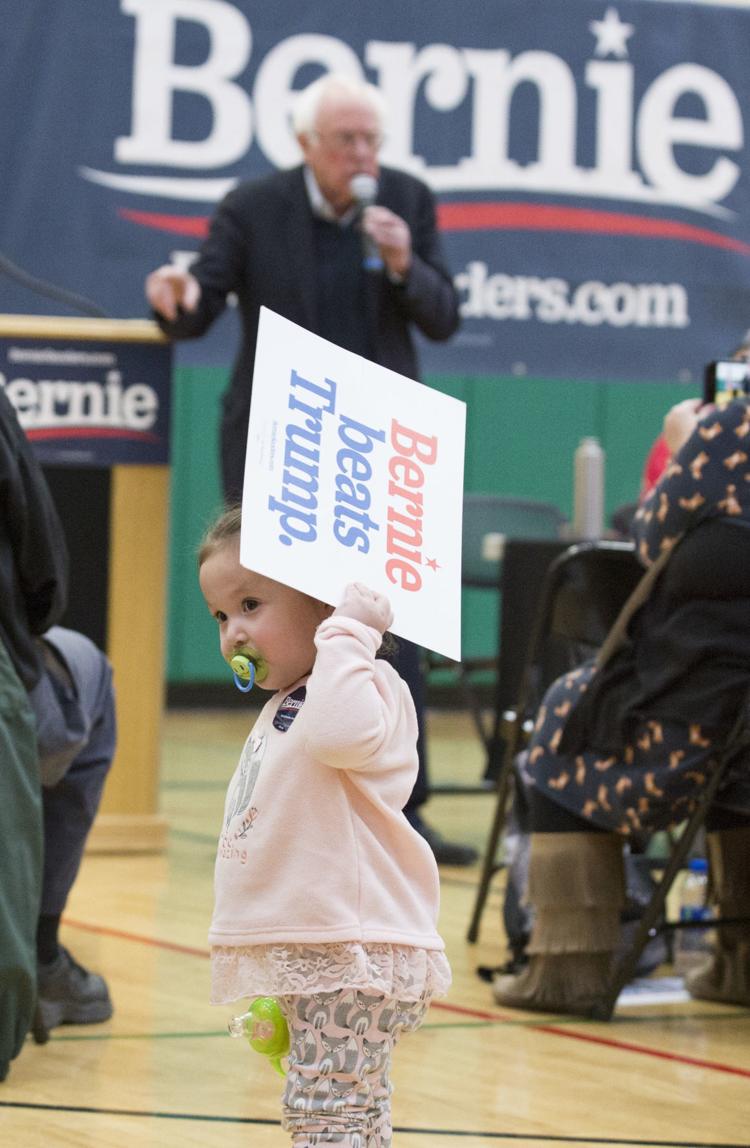 Get Government & Politics updates in your inbox!
Stay up-to-date on the latest in local and national government and political topics with our newsletter.