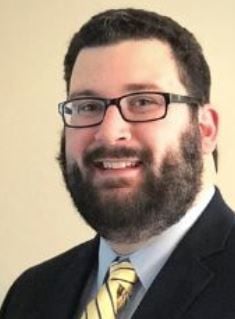 WATERLOO — Councilman Jonathan Grieder is calling for a face mask mandate in Waterloo to slow the spread of the novel coronavirus.
Grieder said he will present a proposal to the full City Council on Monday asking members to adopt a requirement for people to wear masks in public places throughout the city.
He said not enough has been done to stop the virus, which causes COVID-19 infections, and pointed to research from the Centers for Disease Control, World Health Organization, and other sources showing masks will help.
"We have lost 150,000-plus Americans to COVID-19, which has only been in the United States since the beginning of February, based on current scientific data," Grieder said. "In addition, over the weekend, we passed a grim milestone here in Iowa, with over 800 Iowans dead, which is faster than what modeling showed we would be at at this point in the year.
"I think I speak for a lot of people that we have not received the support that we need from state-level government or from the federal government on taking this issue seriously so that we can get back to a sense of normalcy, so that our businesses can open quickly, so that our children can go back to school and learn, so that we can combat this virus in a way that will allow us to engage in economic activity."
Grieder said his proposal would require people to wear masks in all public places but would include exemptions for very young children, persons in medical distress, driving alone, eating in a restaurant, and other situations where proper social distancing can be achieved.
Many cities and more than half the states across the country have adopted similar mandates. But Gov. Kim Reynolds has resisted calls from medical professionals and others to require masks, saying she trusts residents to behave responsibly.
The Iowa Attorney General's Office has said cities and other local jurisdictions do not have the authority to mandate masks.
Grieder and Councilman Pat Morrissey, who also supports the mask requirement, both said they believe there are court decisions and the state's "home rule" law that allow a city to enforce a mask requirement in the interest of public health.
Waterloo would not be the first Iowa city to mandate face coverings. Iowa City Mayor Bruce Teague issued a mask mandate last week, which was followed by a similar move by the Johnson County Board of Supervisors.
At least one Waterloo council member said she would not support a local mask requirement.
"I am not about fear-mongering," said Councilwoman Margaret Klein. "I happen to believe that Gov. Reynolds is doing a fantastic job managing this economy through these hard times.
"(Monday) night wasn't the first time I've heard Mr. Grieder bash the political party he doesn't belong to," she added. "It has become tiresome, and I believe harms our city's ability to work well with our state's leaders."
Concerned about COVID-19?
Sign up now to get the most recent coronavirus headlines and other important local and national news sent to your email inbox daily.