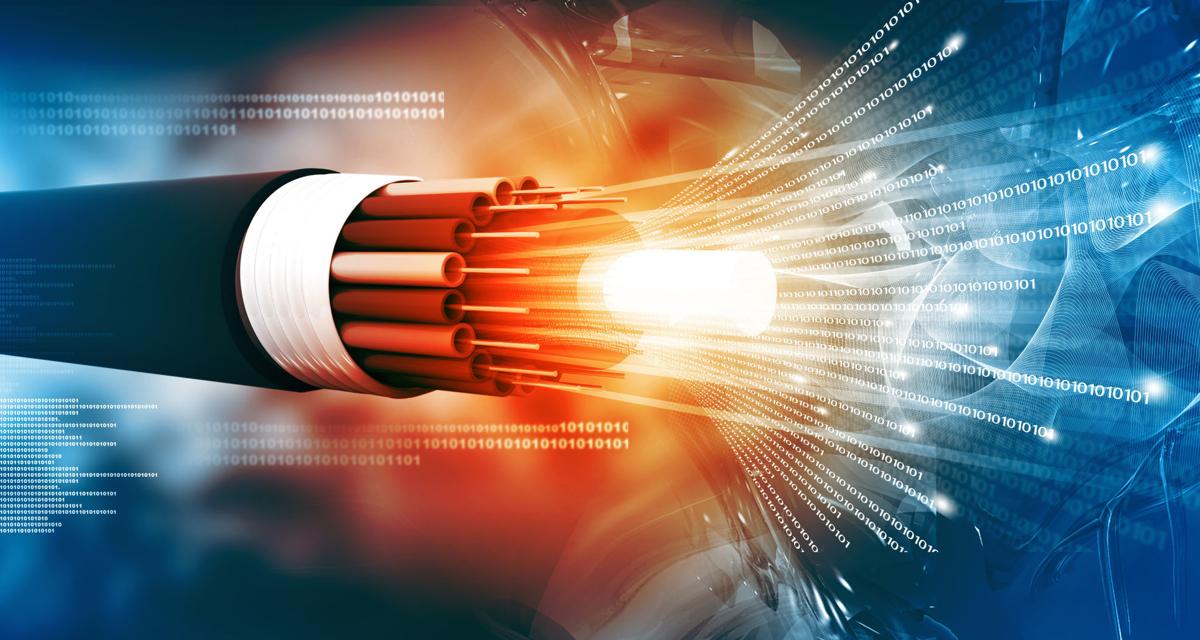 CEDAR FALLS — Cities with their own broadband utilities and those looking to start them are hoping to disconnect Statehouse proposals restricting their operation.
A bill introduced in the Iowa Senate could prevent existing municipal communications utilities from offering discounted or competitive rates. It also would limit financing options for cities working to build their own fiber networks to provide internet, television and phone service to residents.
The legislation is being watched closely in Cedar Falls, where Cedar Falls Utilities has operated one of the state's most successful broadband networks for more than 20 years.
"I don't think we've seen anything like this for quite some time," said Mike Litterer, director of customer service and business development for CFU, which has registered in opposition to the bill.
Members of the Waterloo Telecommunications Utility board, which recently hired a consultant to investigate the possibility of a city-owned broadband system, also sounded the alarm during their last meeting in January.
The city of Decorah, also exploring a municipal telecommunications utility, is speaking out against the bill as well.
Senate Study Bill 3009, introduced by Sen. Dan Dawson, R-Council Bluffs, is pending consideration by the Senate Commerce Committee.
Supporters, including Mediacom Communications, contend the new regulations are necessary to prevent taxpayers not using the municipal communications services from having to subsidize them.
"As a large purchaser of electricity across Iowa, we don't want our electric rates subsidizing the operations of municipal telecom utilities," said Mediacom spokesman Thomas Larsen.
"We currently have situations occurring where local municipal electric utilities are overcharging their customers in order to generate surpluses. These surpluses are then being loaned at below market rates to prop up failing municipal telecommunications companies.
"Even if you don't use the telecom's services, you are being forced to subsidize it through your electric rates," he added. "We believe Senate Study Bill 3009 helps to close that loophole."
But opponents, including the Iowa Association of Municipal Utilities, say the bill is unfair to cities in competition with private providers.
Current laws now prevent cities from subsidizing a communications utility with general fund revenue or funds generated by electric, gas, water, sewer or garbage services. But they are allowed to set market-based prices for the telecom services that can be below cost.
"This bill actually removes that; it would all have to be cost-based," said CFU's Litterer. "We want to make sure we're competitive."
Tim Whipple, legal counsel for Iowa Association of Municipal Utilities, said the elimination of market-rate pricing would hamstring a municipal system facing a rate battle with a private service provider.
"Sometimes, in a competitive scenario where an incumbent service provider is providing steep discounts in an attempt to lure customers, our members need to be able to temporarily drop prices to compete," Whipple said in an email.
"The big incumbent providers can unfairly leverage customers in other communities (they serve) to subsidize steep discounts in a municipal utility town," he added. "If our members can't lower their prices to compete, it's simply not fair."
Whipple also said the proposals to limit financing options would make it harder for communities where voters and residents have voiced strong support to start municipal utilities.
The legislation would prohibit a municipal utility from getting a loan from a city's general fund or other utility, such as gas or electric, unless the interest rate is set at the prevailing market rate. Those loans also could not be forgiven.
Litterer said the financing measures are less of a concern for CFU, which is currently debt free and able to fund improvements with operating revenues or communications utility bonds.
But he said that may not be the case for other cities.
"Cedar Falls has really had a good experience with municipalizing the communication service," Litterer said. "We have some of the cheapest rates in the state and the fastest speeds. We would hate to see that not be available to other municipal utilities."
Another provision of the bill would require municipal utilities to provide a separate bill for its telecommunications services. Currently utilities like CFU send a single bill for communications, electric, gas, sewer and water services.
As of Friday, Senate Study Bill 3009 had not been debated in committee.
Staffer Tim Jamison's most memorable 2019 stories:
Courier Reporter Tim Jamison's most memorable stories of 2019
It wasn't always the most important news of the day that stood out to me this year. For the most part, these stories were the ones that reminded me that newspapers play an important role in informing and connecting our community.
Get Government & Politics updates in your inbox!
Stay up-to-date on the latest in local and national government and political topics with our newsletter.