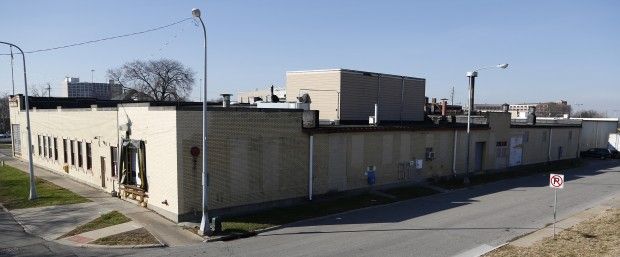 WATERLOO | The city agreed to spend some dough to control a defunct downtown bakery.
Waterloo City Council members voted 6-1 Monday to buy the former Wonder Bread/Hostess bakery building at 325 Commercial St. from Flowers Baking Co. for $400,000 and up to $15,000 in closing costs.
A number of downtown business owners and supporters attended the meeting with concerns about the potential demolition of the historic structure.
But mayor Buck Clark said those fears were premature.
"There is no plan at this time to demolish that building," Clark said. "At this time we do not have an intended use.
"We feel it's important that we control that site," he added. "If the city doesn't buy this … somebody else could come in and buy it and tear it down and turn it into anything they wanted."
The bakery ceased production in November 2012 when Hostess Brands filed for bankruptcy. Flowers Foods, based in Thomasville, Ga., bought the property through the liquidation for $442,460, according to Black Hawk County real estate records.
Noel Anderson, the city's planning and development director, noted the building is in a key location among downtown revitalization projects like the RiverLoop Expo, Public Market Co-op and RiverLoop Amphitheatre.
"They chose to work with us first before putting it up for public sale," Anderson said.
The city will use general obligation bonds repaid with property taxes from the downtown tax-increment financing district to buy the building.
Councilman Tom Lind cast the only vote against the purchase.
"I just think it's time to slow down the spending on (this kind of) economic development," Lind said. "I don't support acquisition unless we have an immediate economic development opportunity."
But Councilman Ron Welper feared the building could degrade the area if it fell into the wrong hands.
"Somebody could purchase it and it could sit empty for another 20 years," Welper said.
Jeff Kurtz, executive director of Main Street Waterloo, urged city officials to engage in a "thoughtful discussion" about the future of the building.
"It's very important within the context of downtown," he said.
The city will conduct initial environmental surveys on the property before closing on the sale.