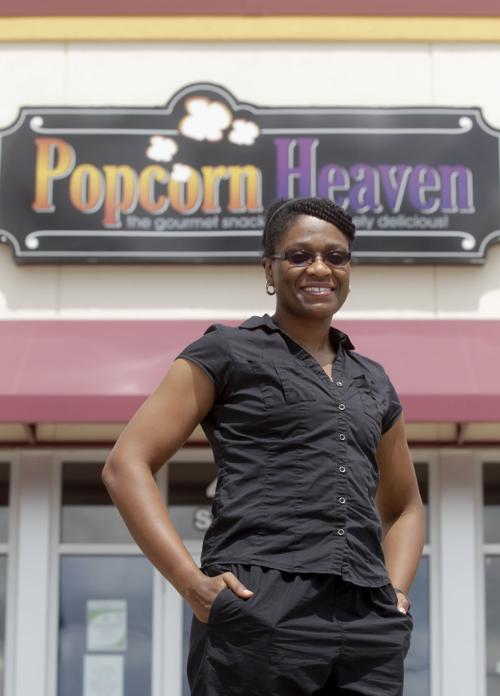 WATERLOO — A Waterloo business owner has joined a lawsuit meant to shine a spotlight on discriminatory lending practices.
ReShonda Young is suing the Consumer Financial Protection Bureau for suspending a federal law requiring the bureau to collect and disclose data from financial institutions on discriminatory lending practices.
"It's not about Donald Trump or his administration, it's about the Consumer Financial Protection Bureau doing their job," Young said. "I've seen other minorities experience disparities in lending over and over again. It's not something new, but the CFPB needs to understand that just like people got tired in the civil rights movement of the discrimination, we're tired of it in ... lending institutions as well."
Young is joining the National Association for Latino Community Asset Builders and the California Reinvestment Coalition, along with Deborah Field, a Portland, Oregon, business owner, in the lawsuit. It claims the bureau didn't follow Dodd-Frank Act requirements to reduce discrimination against women-owned, minority-owned and small businesses.
Young says minorities seeking loans go through "ridiculous things to be able to be on a fair and equal playing ground," she said. "It's not even large amounts."
Young suddenly had trouble securing a loan from two Waterloo lending institutions she had worked with for years. Originally told everything was in order, a loan officer stopped responding to her inquiries after meeting her in person.
"It wasn't that I didn't have capital; I had more than half of the capital that I needed to start the business. And it wasn't that my credit score wasn't good; my credit score was over 700. And it wasn't that I didn't have a job; I still had my full-time job," Young said.
After her loan request was rejected twice, Young eventually accepted a loan that provided 30% less capital than she needed to start and operate her business.
"Young was forced to sell her own Popcorn Heaven retail store and move to a licensing-based model in part because of her inability to obtain adequate operating capital, despite her strong credit rating and ability to provide collateral," according to the lawsuit. The store purchaser received significantly more credit than Young. The only difference was Young is black and the purchaser was white, the lawsuit claims.
"When you're starting from behind, it's really difficult to catch up," Young said.
She saw similar things happen to other minorities looking to open Popcorn Heaven franchises, Young said.
The Dodd-Frank Act created the CFPB for the purpose of collecting and sharing data on how financial institutions lend money, said Charisma L. Troiano, press secretary for Democracy Forward, a nonprofit legal organization that represents clients against federal agencies. "There's no really robust and adequate information about lending practices and lending discrimination."
Mick Mulvany, director of the Office of Management and Budget and acting White House chief of staff, put a stop to the bureau's oversight of financial institutions in 2018, Troiano said.
Young hopes the lawsuit heightens awareness of discriminatory lending and forces the CFPB to gather data as required by Dodd-Frank.
"By being forced to gather the data, then (banks) aren't going to be as likely to discriminate in lending," Young said. "They should take gender and color off the table."
Get Election 2020 & Politics updates in your inbox!
Keep up on the latest in national and local politics as Election 2020 comes into focus.