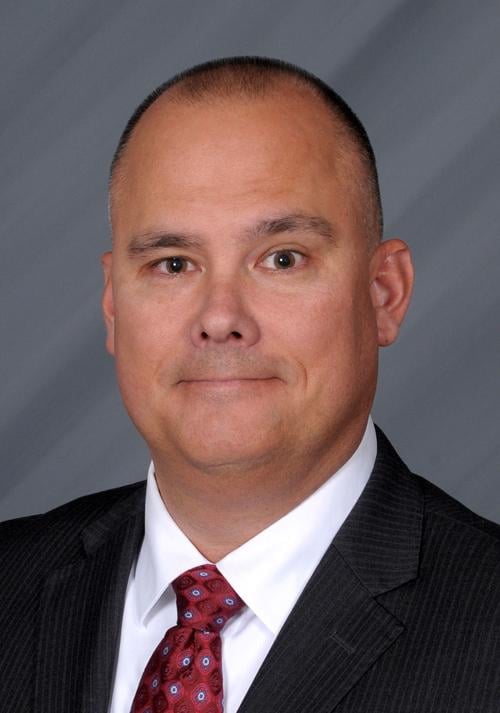 CEDAR FALLS — Several infrastructure projects are being moved back by the city as it grapples with potential revenue losses due to pandemic-related shutdowns.
But design work for one project in Cedar Falls' capital improvements program will get underway much sooner in hopes of snaring future federal stimulus funding.
Reconstruction and upgrading of Union Road from 27th Street to University Avenue is slated for fiscal year 2025, with the design process getting started during the prior year. The design work will be moved up to fiscal year 2021, which starts July 1, after the City Council recently approved the recommended change by staff.
The $4.1 million project includes an estimated $475,000 in design costs.
"This is one we believe would be a good candidate for a stimulus project," City Administrator Ron Gaines said. Construction would still happen in 2025 unless the city is awarded the funding.
Another project that city officials have identified with the potential to capture federal stimulus money is improvements to West 27th Street. The $3.9 million project, which was already planned to be designed in fiscal year 2021, will increase the street from two to four lanes in a 2,000-foot stretch west of the Greenhill Road intersection.
Gaines said projects that involve partnerships have a better chance to receive funding. The project area goes through the University of Northern Iowa and past land purchased from UNI where Cedar Falls Community Schools will build a new high school.
Both projects would partially fund construction with road use and local option sales taxes, but those revenue sources are expected to take a hit with many businesses closed and unemployment levels skyrocketing.
Cedar Falls receives approximately $5 million annually through each of those sources. Officials are projecting a reduction of 25%, or $1.25 million, in both funds. Additionally, 30% of the $875,000 generated in hotel/motel taxes, or $260,000, is expected to be lost.
But the loss of potential Black Hawk County Gaming Association grants is "probably one of the most challenging funding sources," said Gaines. The association distributes the grant money to projects throughout the region from a portion of the revenues generated by the Isle of Capri Casino Hotel Waterloo.
Because the city had planned to seek significant grants from the association for three upcoming projects, the council agreed with staff recommendations to move construction on two of them back a year.
That includes construction on the $4.1 million Cedar River recreation improvements, slated for fiscal years 2022 and 2023, and the $1.36 million Center Street improvements planned in fiscal years 2021 and 2022.
Regarding the river recreation improvements, "we're looking at $3-1/2 million of the 4.1 (million dollars) that are in the category of a little uncertain," noted Gaines. Along with plans to apply for a $1.5 million gaming grant, he is concerned about city emergency reserves, hotel/motel taxes, general obligation bonds, and federal and state funding that could contribute to the project.
The river work remains important for the city, though.
"As the Black Hawk Gaming comes back online," he said, officials with the association "may be asking communities like Cedar Falls to prioritize their projects. ... We'd probably rate this as our number one project."
Along with a potential $300,000 gaming grant, the Center Street project would rely on some of the same funds including road use taxes, emergency reserves and general obligation bonds. Cedar Falls Utilities would also contribute funding.
The third project is the second phase of downtown streetscaping, which has a total price tag of $7.26 million. Much of this work, underway now through 2023, is funded by revenues from the downtown tax increment financing district. Officials still hope to seek a $575,000 grant from the gaming association to help pay for phase two, but have a backup plan.
"If that's not going to be available, we'll have to supplement that with TIF funding," said Gaines.
A $3 million plan to re-purpose and remodel City Hall, which had been set for fiscal years 2021 and 2022, was also pushed back a year.
Concerned about COVID-19?
Sign up now to get the most recent coronavirus headlines and other important local and national news sent to your email inbox daily.