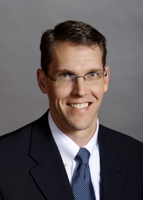 DES MOINES, Iowa --- Iowa senators took a shot at addressing the state's poverty problem Wednesday by approving a bipartisan tax cut that would reduce the burden on 210,000 working families.
Senators voted 35-15 to increase the state's earned income tax credit from 7 percent tax credit to 20 percent of the federal tax credit for working poor families earning less than $45,000 a year that are home to 40 percent of the state's children. The change was approved and sent to the Iowa House after majority Democrats turned back a GOP effort to broaden the break substantially.
Sen. Joe Bolkcom, D-Iowa City, floor manager of Senate File 422, called the earned income tax credit "by far the most successful poverty reduction program in Iowa and the country."
Bolkcom said the credit encourages and rewards work and increasing it to 20 percent would help Iowa's economy by reducing burdens for Iowans who pay the highest percentage in state and local taxes although they are among state's lowest paid workers.
"These aren't the richest families in the state, they are the poorest even though most are working full time and many are working more than one job," he said.
According to a fiscal note prepared by the Legislative Fiscal Agency, Senate File 422 would provide $56 million in relief in fiscal 2014, $54 million in fiscal 2015, $53.2 million in fiscal 2016 and $52.3 million in fiscal 2017. The current 7 percent earned income tax credit is estimated to carry a $30.2 million cost in fiscal 2013.
The bill applies retroactively to Jan. 1, 2013, for tax years beginning on or after that date.
During Wednesday's floor debate, Sen. Randy Feenstra, R-Hull, one of 15 GOP senators who opposed the bill on final passage, tried unsuccessfully to amend the bill by increasing the refundable earned income tax credit from 7 percent to 10 percent and providing a separate option whereby income taxpayers could receive a 1 percent reduction on their first $40,000 in yearly taxable income and 2 percent on income between $40,000 and $60,000.
Feenstra said his approach, which failed on a 24-26 verdict, would provide tax relief for 770,000 Iowans that could provide a $800 credit per single filer and $1,600 per couple. Feenstra said his approach was more realistic, but Bolkcom said the GOP amendment would cut the benefit to lower-income households by half and dilute the economic impact of the tax relief.
The bill now goes to the Iowa House, where GOP senators doubted the bill would get consideration. Republicans control the House by a 53-47 majority.
Get Government & Politics updates in your inbox!
Stay up-to-date on the latest in local and national government and political topics with our newsletter.