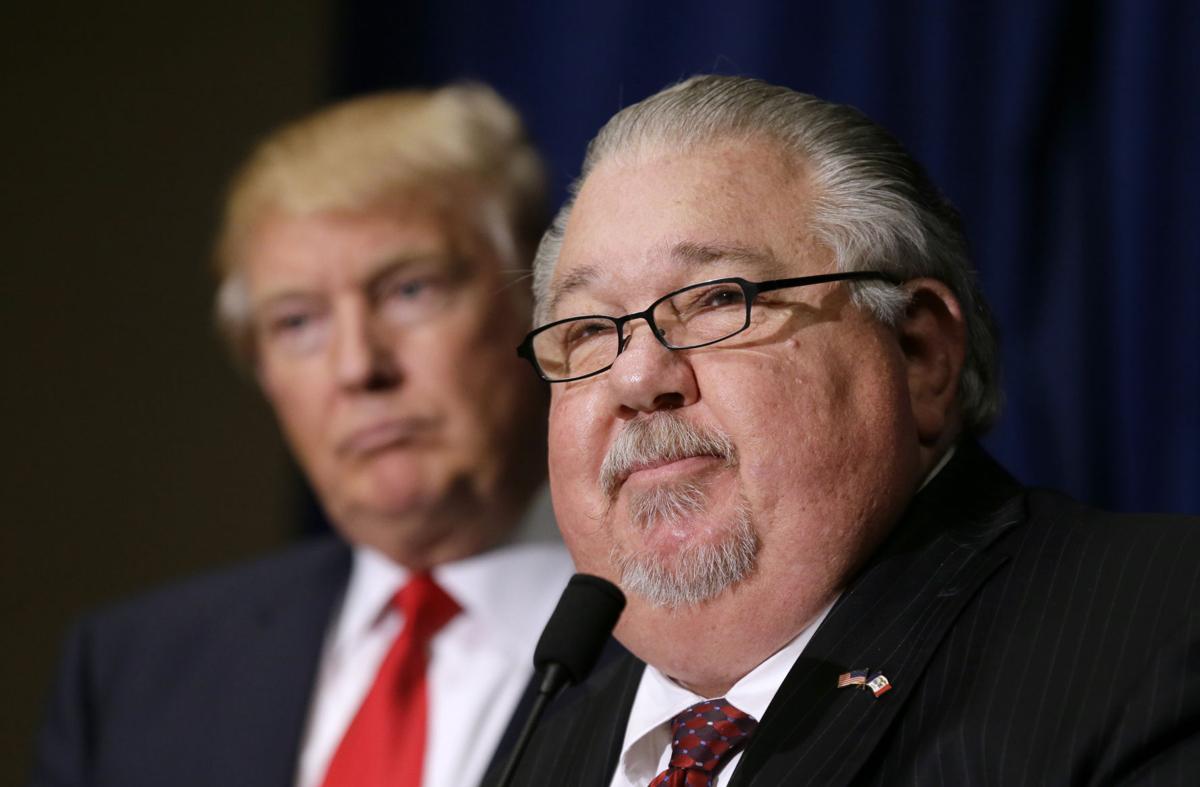 SIOUX CITY -- Northwest Iowa's Sam Clovis, a former top official in Donald Trump's presidential campaign, has been questioned in connection to special counsel Robert Mueller's investigation into alleged meddling by Russia in the 2016 campaign, according to media reports.
Clovis, who now is a White House aide to the U.S. Department of Agriculture, testified last week before a grand jury seated in Washington, D.C., NBC News first reported Wednesday.
Clovis, a former Morningside College professor and Sioux City radio talk show host, was propelled into the middle of Mueller's high-stakes probe on Monday with the unsealing of court documents related a guilty pleading by George Papadopoulos, a former foreign policy adviser to the Trump campaign.
Papadopoulos, who was secretly arrested in July for lying to the FYI and pleaded guilty last month to those charges, is cooperating with Mueller's investigation, according to the documents.
As national campaign co-chair and senior policy advisor of the Trump campaign, Clovis was asked to form a national security advisory committee charged by then-Sen. Jeff Sessions, R-Alabama. The members included Papadopoulos, who was not approached by the campaign for consultation, other than one meeting he attended in March 2016, Victoria Toensing, the attorney for Clovis, said in a statement to the Journal.
In his plea filing, Papadopolous admitted he told Trump and other top campaign national security officials during the March 31 meeting that he had contact with intermediaries for Russia who said they could set up a meeting between Trump and Russian President Vladimir Putin. Papadopoulos continued to email campaign officials about a possible meeting with individuals claiming to work for the Russian government who were offering "dirt" in the form of emails from Democratic nominee Hillary Clinton.
In an August 2016 email, among the court documents uncovered Monday, Clovis urged Papadopoulos to "make the trip, if it is feasible."
To Clovis' knowledge, Toensing said in the statement, all of Papadopoulos' communications with the campaign were "self-generated." Clovis never told Papadopoulos that "a principal foreign policy focus of the campaign was an improved U.S. relationship with Russia," because that was not Clovis' view of Trump's foreign policies priorities, Toensing said.
She added that Clovis "always vigorous opposed" any Russian trip for Trump or staff. If a volunteer made that suggestion, Clovis, "a polite gentleman from Iowa, would have expressed courtesy and appreciation," Toensing said.
"There was a strict campaign rule that no one could travel abroad and claim to be representing or speaking on behalf of the campaign," the statement said. "If someone proposed foreign travel in a personal capacity, Dr. Clovis would have had no authority to prohibit such travel."
Clovis, who taught economics at Morningside, has been nominated by Trump as the top scientist with the USDA, but his nomination has been vigorously opposed by many Democrats, environmental groups and some ag interests. Critics argue he does not have sufficient academic qualifications for the position and has made past statements that question whether climate change is man made.
Clovis scheduled for a confirmation hearing before the Senate Agriculture Committee on Nov. 9.
In a conference call with reporters Wednesday, Sen. Chuck Grassley, R-Iowa, a member of the agriculture committee, said it's too early to know if Clovis' role in the Mueller investigation will affect his nomination to the USDA post. Grassley noted that Clovis also is cooperating with the Senate Intelligence Committee's own investigation into Russian interference in the election.
Grassley said emails supplied by the Trump campaign show Papadopoulos offered to travel to several countries to meet with Russian officials but never to make a trip to Moscow, as some news organizations have reported, he said.
Editor's note: Changes an earlier version of this story that misstated Clovis' reported interaction with Robert Mueller's investigation and grand jury.