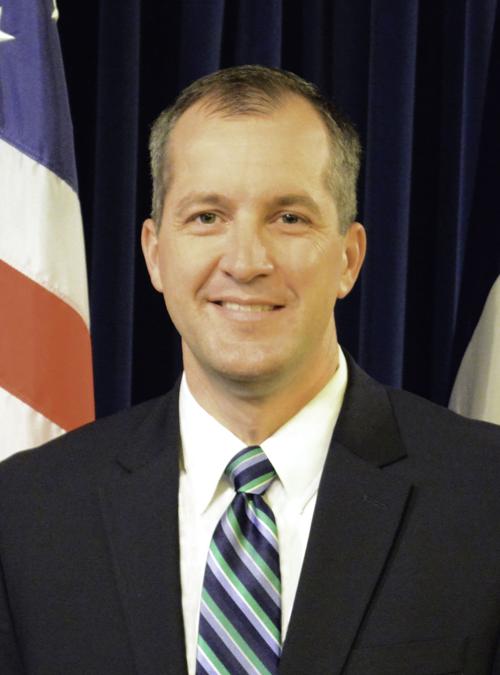 DES MOINES — Mike Naig got the most votes, but it wasn't enough to win the election.
Iowa Republicans instead are going to have to pick their candidate for state agriculture secretary at their state convention, it appears.
Naig secured the most votes in the five-man race, but he did not secure the required 35 percent of the vote to earn his party's nomination, according to the final, unofficial results posted early Wednesday on the Iowa Secretary of State's website.
Naig, the current state ag secretary, received 34.7 percent of the vote in Tuesday's primary election, beating out state senator Dan Zumbach, who finished with 21.4 percent.
State law requires a candidate to earn at least 35 percent of the vote to secure a party's nomination for statewide office. If no candidate crosses that threshold, the party instead selects its candidate at its state convention.
The Republican Party of Iowa's state convention is scheduled for June 16.
At the convention, delegates elected by fellow party members will vote for the party's nominee. Any of the candidates in the race can win.
In Tuesday's election results, behind Naig and Zumbach were former Iowa Farm Bureau leader Craig Lang at 18.6 percent, Ray Gaesser at 16.2 percent and Chad Ingels at 8.9 percent.
The five Republican ag secretary candidates got in the race after former Sec. Bill Northey was appointed to a position in the federal ag department. Northey had held the post since 2007.
Naig, a former deputy state ag secretary, was appointed to replace Northey in March by Gov. Kim Reynolds.
Tim Gannon, a former aide to Tom Vilsack while Vilsack served as governor and in the federal ag department, is the lone Democrat running for state ag secretary.