WATERLOO — A developer buying Waterloo's downtown hotel and city-owned convention center is staying despite what he described as a "witch hunt" against his integrity by several council members.
Edwin Leslie, president and chief executive officer of Leslie Hospitality, released stacks of personal financial records for city officials, members of the public and press Tuesday that he said he was not legally obligated to provide.
During a presentation at the Five Sullivan Brothers Convention Center, Leslie said he's been treated unfairly and was vetted more thoroughly than other developers doing deals with the city.
He blamed City Councilmen Bruce Jacobs, Tom Lind and Steve Schmitt for pushing for information he was not obligated to release under terms of the development agreement or which had been provided for private review by the city's professional staff.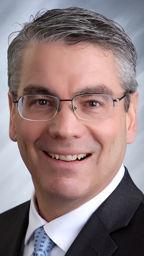 He singled out Jacobs for circulating false information about his business operations, including a misleading online records search and "slanderous" article from Carefree, Ariz., referencing his status as a gay man.
Leslie said he broached his concern with Mayor Quentin Hart earlier this year about whether Waterloo would be accepting of a gay-owned company buying its convention center.
"The mayor kind of laughed at me," Leslie said. "He said, 'Well, we have a black mayor. We're a progressive city.' And he gave me 25 great reasons about why I shouldn't worry about that."
Leslie noted the report from the truthfinder.org website provided to Jacobs by a constituent showed 20 bankruptcies, 17 lawsuits and other issues.
"The problem with what (was) sent to Mr. Jacobs and Mr. Jacobs distributed to the other City Council members of his choosing is that I'm not Edwin A. Leslie. … I'm not Edwin L. Leslie," he said. "I'm Edwin W. Leslie."
WATERLOO — The proposed developer of Waterloo's convention center and hotel is inviting anyo…
He also reiterated his contention Jacobs should abstain from the issue because he unsuccessfully sought Leslie's business in May before raising concerns about the project.
"Mr. Jacobs works for a bank that's loaned me $17 million since that time (for a different project). If I'm not credit worthy and I have financial issues, why did Great Western Bank accept my personal guarantee on a $17 million loan?"
The Courier reached out to Jacobs for comment, but had not received one.
In a previous statement to The Courier and comments made during Monday's City Council meeting, Jacobs said he supported the project.
"This deal is somewhat different than most as we are paying an out-of-state developer a million dollars of borrowed money to take our convention center," he said. "We must make sure we put it in the hands of a solid developer.
You have free articles remaining.
"All council members should have done their due diligence to make sure we do that to the best of their ability, not just rely on a PowerPoint presentation at a city council meeting," he said. "The point is, this deal is happening and we need to support it now. I am asking for the public and council to get behind the project as we are beyond the fact-finding stage and into implementation."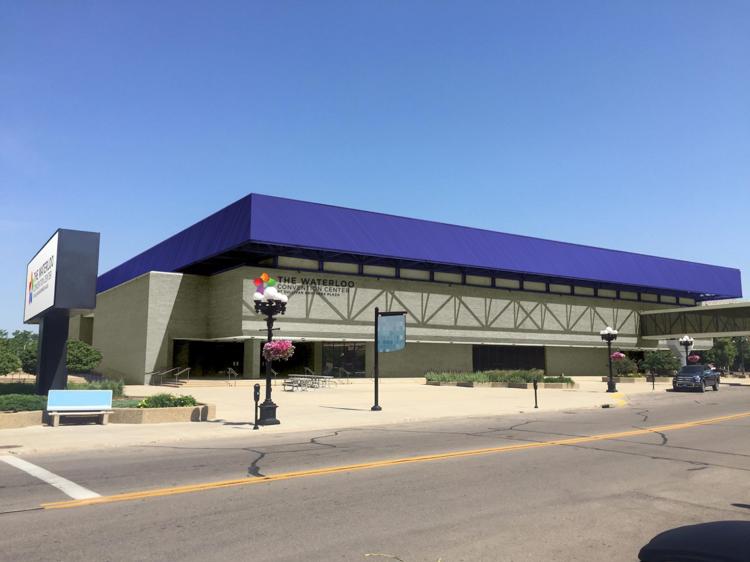 Leslie said he isn't walking away from the project.
"I'm asking for one thing in this transaction: fairness," Leslie said. "Twenty-five years ago I would have packed up my toys and said this is not worth the hassle. I'm not going to do this deal and I'm going to say goodbye Waterloo and you can sell your hotel and convention center to someone else.
"Those days have passed," he said. "I'm going to dig in. I'll fight for what's fair and I'm going to fight for what I believe in."
Leslie has already purchased the Ramada Hotel, which will be fixed up and rebranded as an upscale Hotel RL. He expects to close on the acquisition of the convention center once City Council members reaffirm a development agreement.
Council members voted 4-0 July 17 to sell the convention center for $1, provide $1.1 million to help fix it up and tax breaks in the future based on the increased value of the hotel and convention center. Leslie Hospitality is expected to invest more than $20 million remodeling both buildings.
Schmitt and Lind abstained from voting on the original agreement, saying they lacked enough information. Jacobs abstained from voting due to a potential conflict of interest, but continued questioning Leslie's qualifications.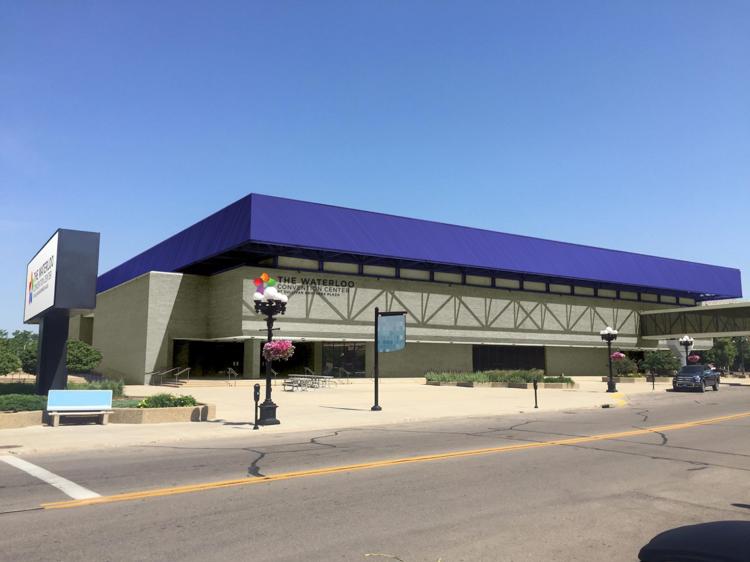 Schmitt attended the meeting Tuesday and defended the councilmen's questions as looking out for the taxpayers' interests.
"The whole council is in favor of this project; nobody voted against this project," Schmitt said. "(Two) council members abstained because they did not feel we had the information we needed to proceed.
"I don't think some of those requests were out of line whatsoever," he added. "I'm sorry also that we're here today. This thing was approved a month ago. In my opinion we're moving on. I think that's where the majority of the council's at."
Several residents at the meeting also weighed in on the subject, with several saying "the three"—Lind, Schmitt and Jacobs—were justified in asking for information to ensure Leslie Hospitality was capable of handling the project.
"These three councilmen who ask these questions ask them for people like me," said resident Forest Dillavou. "We have a right to know. … We have a lot of skin in the game as taxpayers."
Others, including Cedar Falls resident Bob Manning and Waterloo Councilman Pat Morrissey, said they were disappointed in how Leslie was treated during the process.
"I have never, ever seen any development agreement and the people involved be treated like you have been treated," Morrissey said. "I'm very happy you have the guts to stay here."