WATERLOO — The American economy is going great, Democratic candidate for president Tom Steyer said — but only for corporations.
Speaking promptly at 6 p.m. Saturday evening inside the Sullivan Brothers Iowa Veterans Museum in Waterloo to a crowd of a couple hundred, the Need to Impeach and NextGen founder made the case he was the best person to debate and win against President Donald Trump.
"(Trump says), 'You're all going to vote for me because the Democrats are all a bunch of socialists who don't know anything about business or the economy,'" Steyer said.
Instead, Steyer said Trump was a "terrible steward of the economy," noting the trade war with China that "has killed American farmers" as well as the exemptions to the Renewable Fuel Standard.
"Somebody's gotta take him down. Nobody has ever been able to call me a socialist," Steyer said. "We have a fake, hollow success that isn't reaching the working people, and somebody's gotta take him on and say it. There is nothing I would rather do than take on a loudmouth bully who is hurting Americans."
Bridget Saffold, a nurse who also runs the group Focus on Diabetes, asked Steyer how he planned to turn out African Americans to vote for him, particularly as Waterloo has the highest percentage of African Americans in Iowa.
Steyer talked about the bank he started with his wife, Kat Taylor, "devoted to economic justice" that particularly helped support women and minorities starting small businesses.
He noted he was "for reparations" in the form of investing billions in historically black colleges and universities, and said it was important the federal government "retell the story of America" with regard to black people's contributions over the last 400 years. In Berlin, Germany, he noted the monument dedicated as an apology to victims of the Holocaust, and noted there was no such acknowledgment of wrongdoing with regard to slavery in the U.S.
"We're not going to be the country we want to be until we start telling the truth about what happened in the last 400 years," Steyer said.
Saffold said afterward that she saw Steyer's bus as she was driving to go shopping Saturday and decided to drop in.
"He brought up reparations, which I have to give him a big high-five on, because people don't really talk about that," she said.
Saffold said she's appreciated both U.S. Sen. Elizabeth Warren and U.S. Sen. Cory Booker for their "engagement" in Waterloo's black community — Warren took a tour of black-owned businesses, while Booker has his Waterloo headquarters "located in the heart of the African-American community." But she hasn't yet decided.
"I really liked what I heard," she said.
Audience question about why @TomSteyer "doesn't seem to be catching fire." Steyer says he's the only one honest about how policies will get passed: "We are not getting health care, the Green New Deal, without taking (the government) back from corporations." pic.twitter.com/5XayaXEeYh

— Amie Rivers (@CourierAmie) January 5, 2020
Others were similarly going to as many campaign events as they could before deciding, like Cindy Li of Iowa City — Steyer was her third so far, but she liked him better than Pete Buttigieg and Andrew Yang, she said.
"I think, with the questions, (Steyer) took his time to be more in-depth versus repeating what he already said," Li said.
Mark Conklin of Waverly stood in the photo line and spoke one-on-one with Steyer for a bit, particularly about Conklin's belief there should be an upper-age limit on elected officials. While Steyer didn't commit to that, Conklin still liked what he heard on climate change — an issue Steyer spent quite a bit of time on Saturday night — and term limits, as Steyer said he favors a 12-year limit for those in Congress.
"I like him more (than the other candidates) — he's straightforward," he said. "I watched him down at the Iowa State Fair and he said (to a question), 'Right now, I don't know the full extent.' When I think about other candidates, they'd just snowball it."
Besides Waterloo, Steyer's five-day "People Over Profits" tour also stopped in Hampton, Mason City and New Hampton in Northeast Iowa on Saturday.
Steyer is currently polling at an average of 2.5% among likely Iowa Democratic caucusgoers, according to Real Clear Politics. That's about where he was polling when he entered the race in July 2019, and puts him in the company of Sen. Cory Booker, polling at an average of 2.8%, and businessman Andrew Yang at 2.3%.
Though he's met the threshold of 225,000 unique donors to qualify for the Jan. 14 presidential debate in Des Moines, Steyer hasn't yet met the polling threshold: He has two qualifying polls where he's reached 5%, and needs two more at that 5% level to be on the stage.
Photos: Presidential candidates campaign in the area.
011520bp-buttigieg-pete-2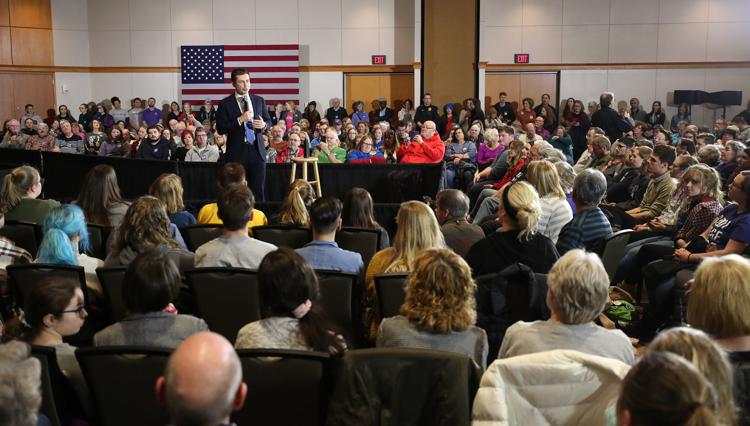 011520bp-buttigieg-pete-1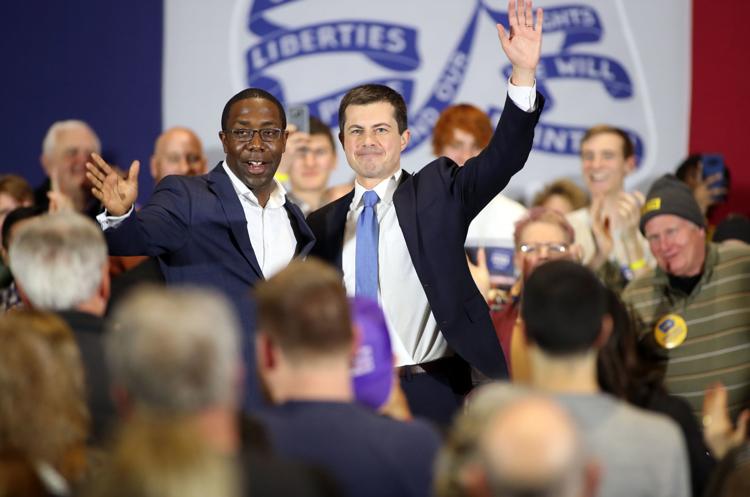 011520bp-buttigieg-pete-3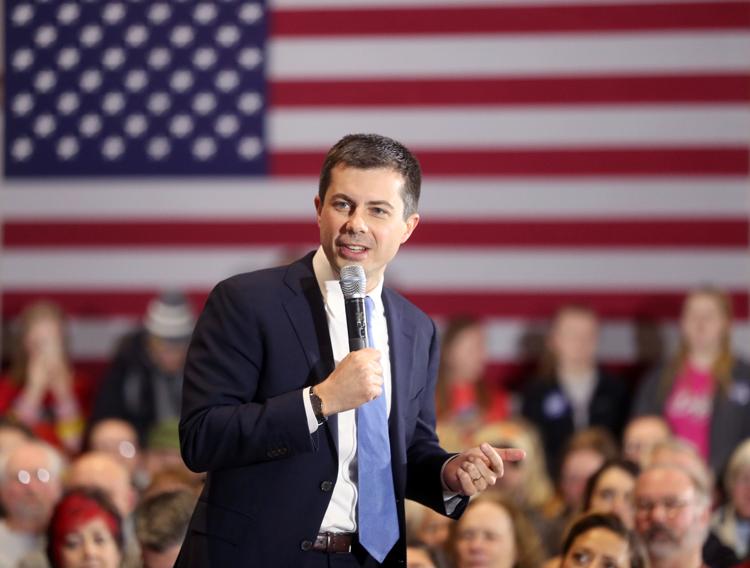 010420kw-tom-steyer-03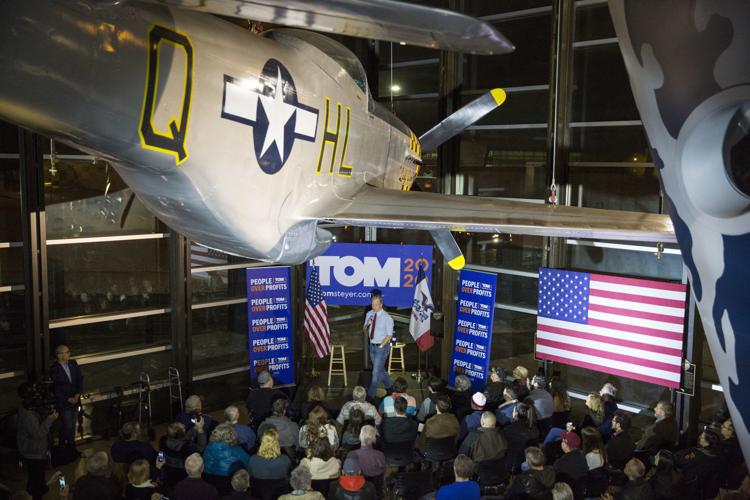 010420kw-tom-steyer-02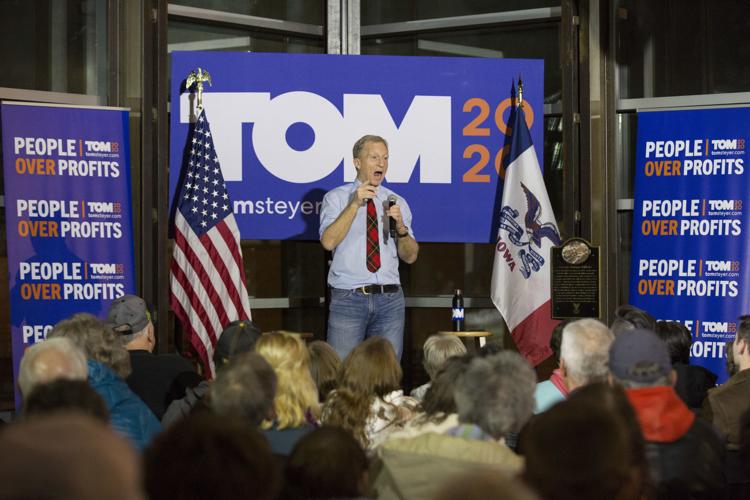 010420kw-tom-steyer-01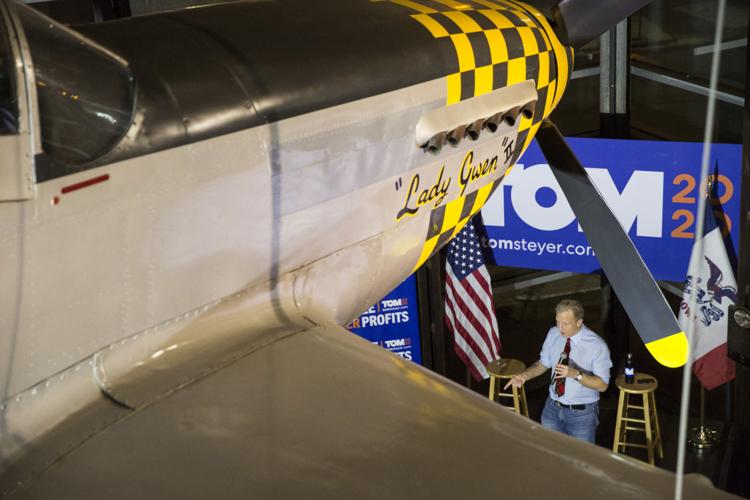 010420ap-biden-waterloo-1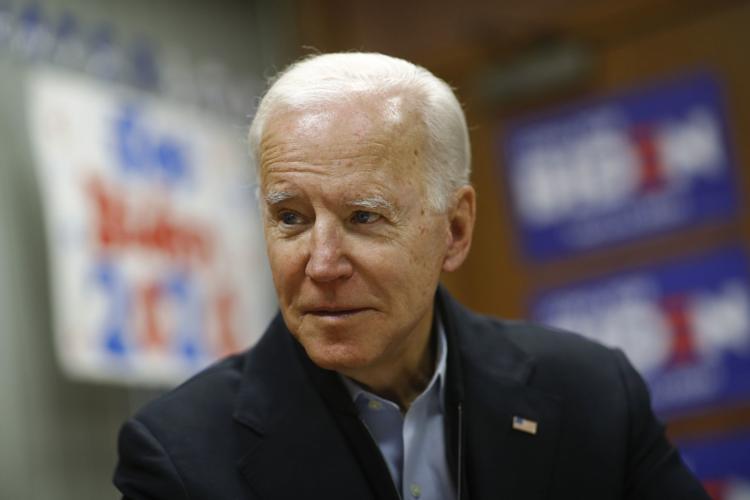 010420ap-biden-waterloo-2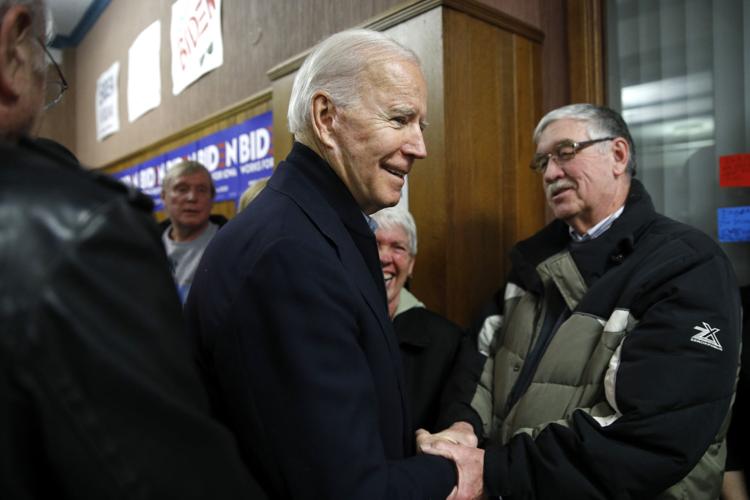 010420ap-biden-waterloo-3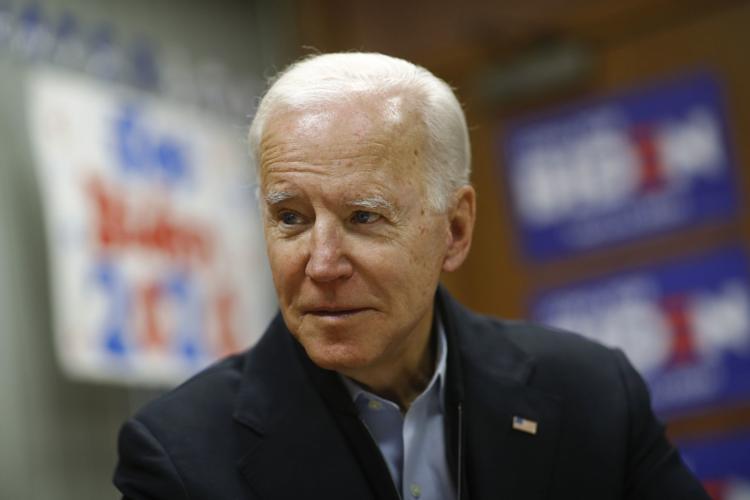 010420ap-biden-waterloo-4
010420ap-biden-waterloo-5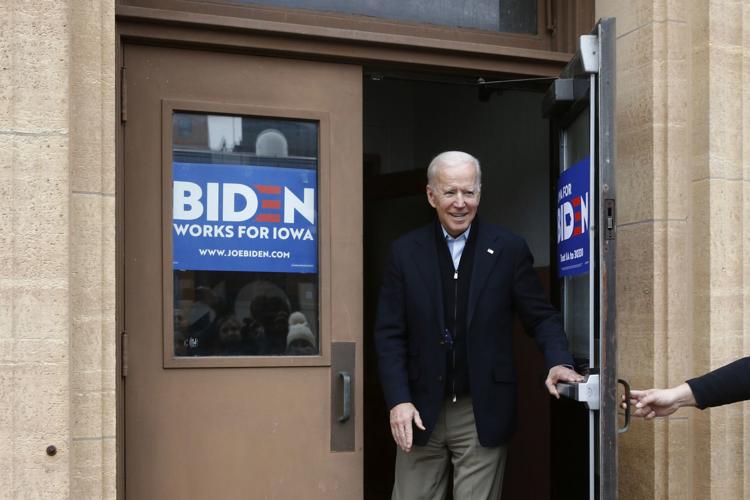 010420ap-biden-finkenauer-waterloo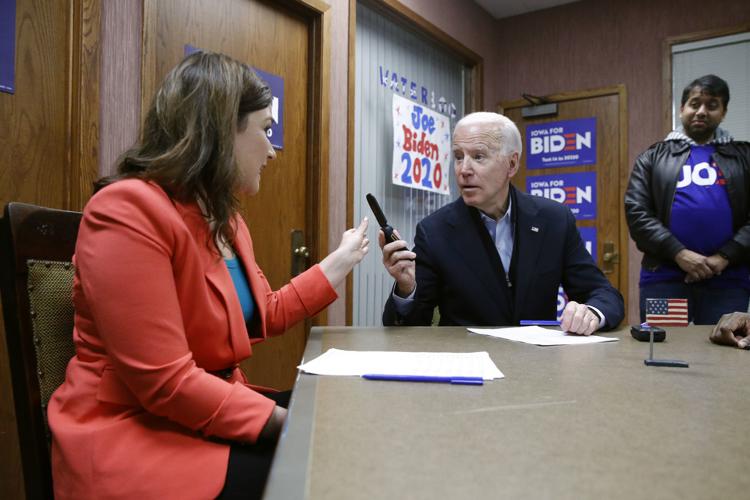 010420ap-biden-waterloo-6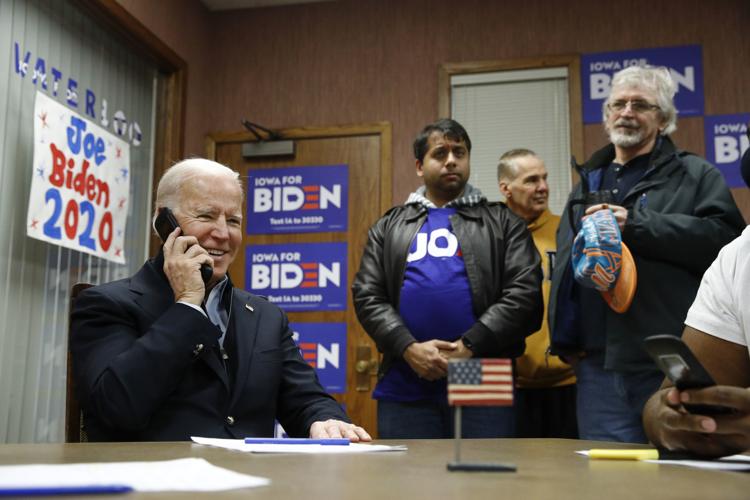 010420ap-biden-finkenauer-2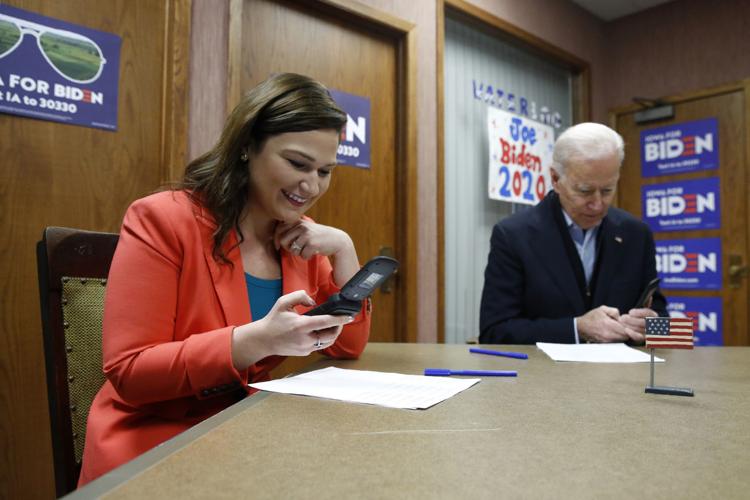 010420ap-biden-finkenauer-3
biden-this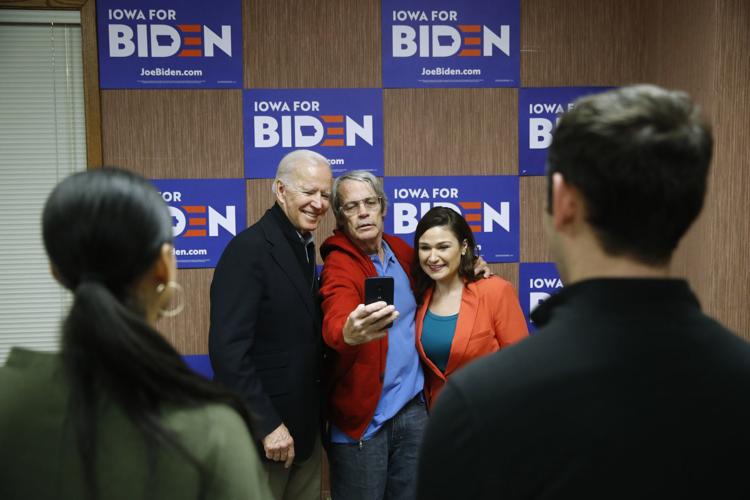 010420ho-elizabeth-warren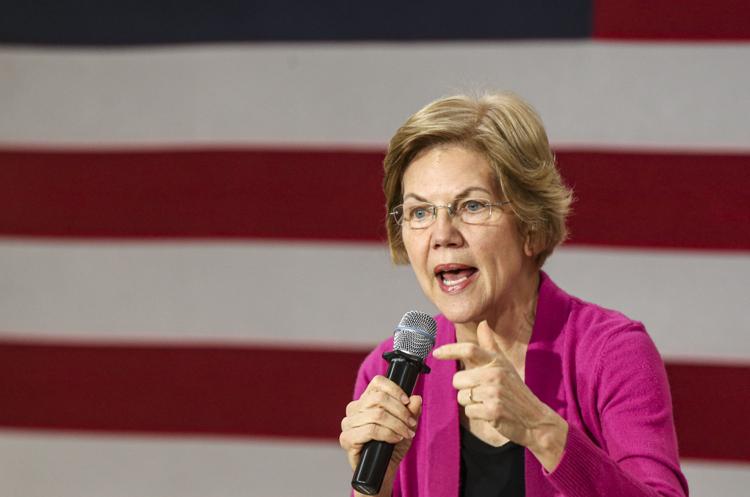 Election 2020 Joe Biden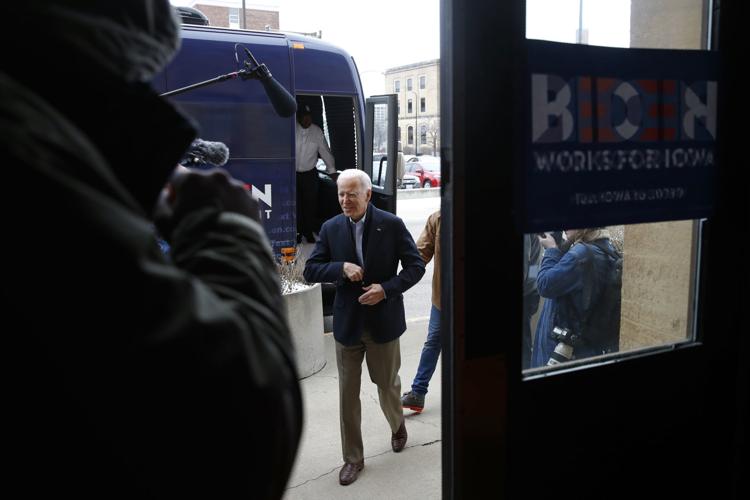 biden-sibilings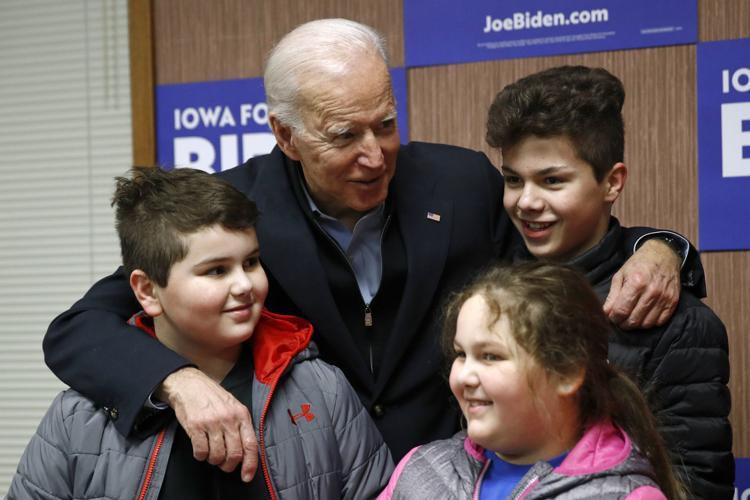 biden-smile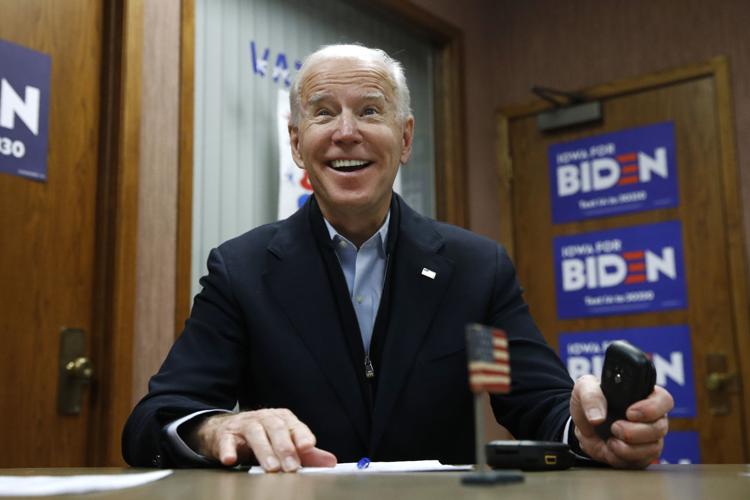 010320kw-joe-biden-04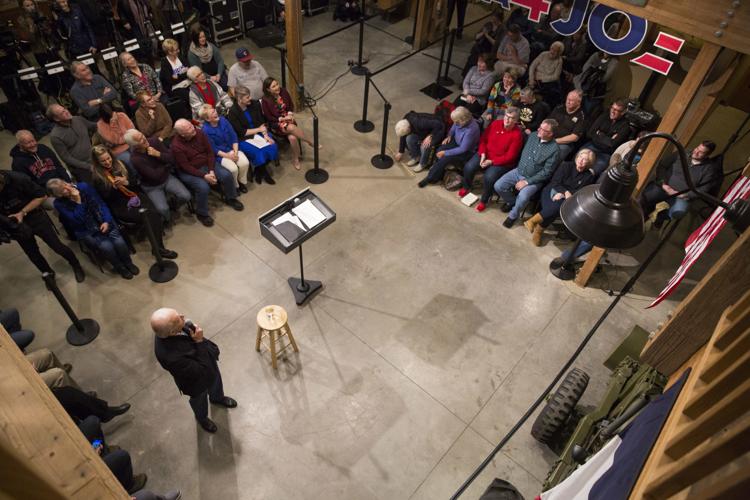 010320kw-joe-biden-05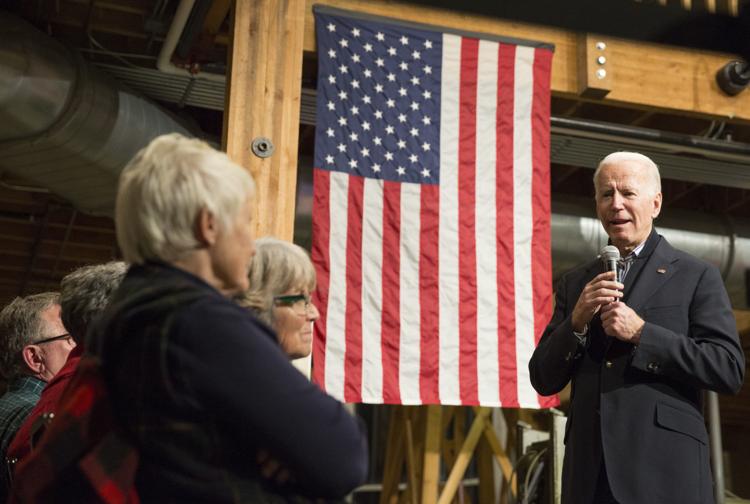 010320kw-joe-biden-03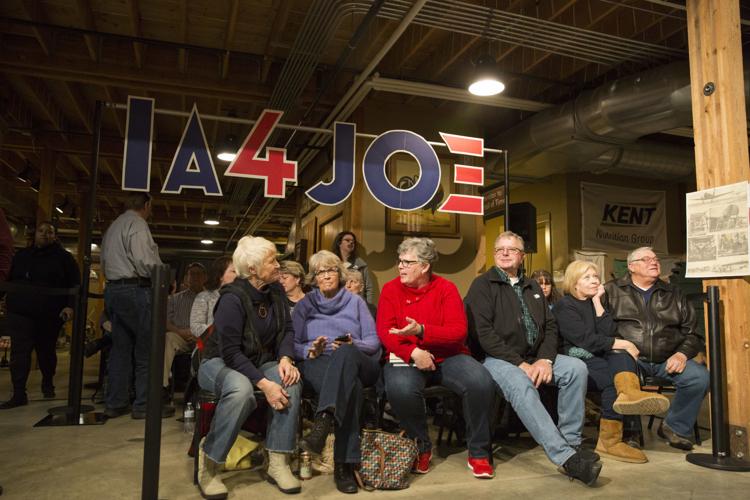 010320kw-joe-biden-02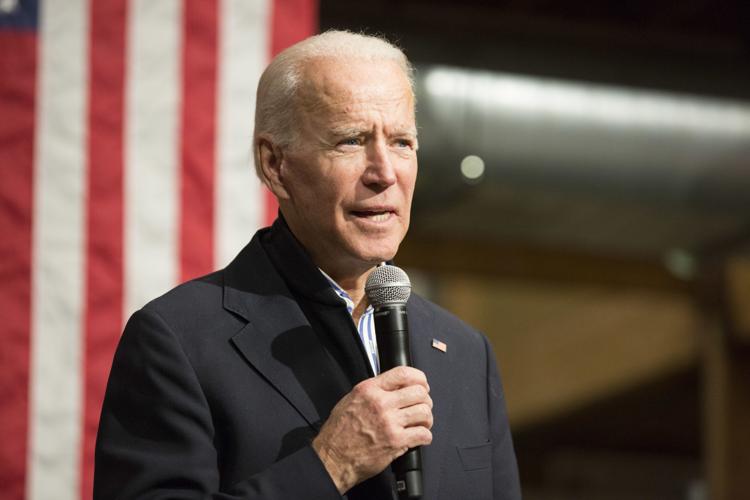 010320kw-joe-biden-01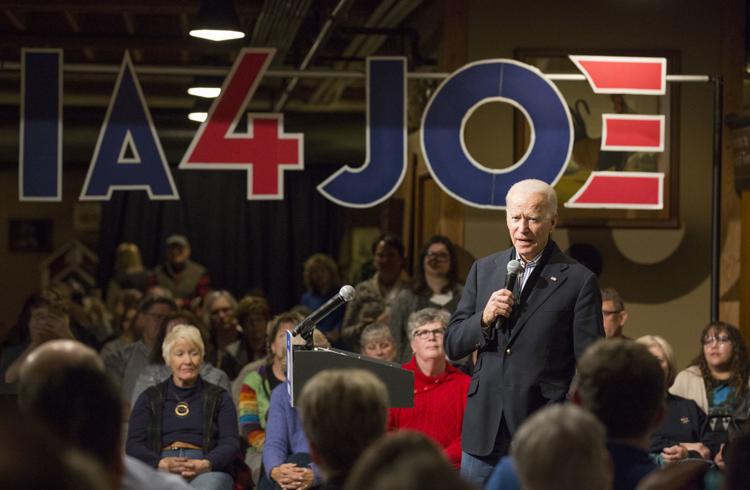 010320bp-klobuchar-amy-4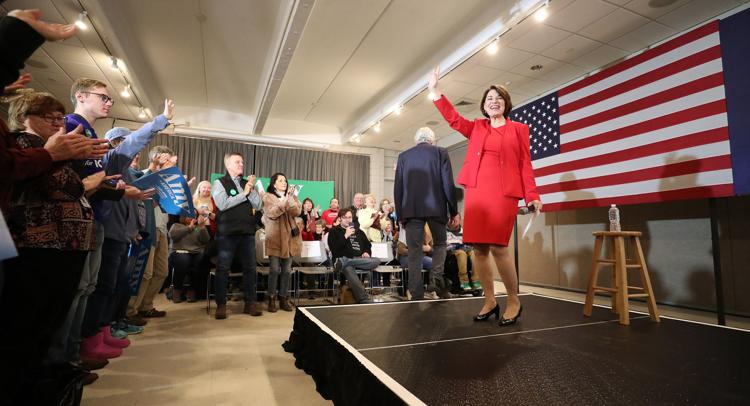 010320bp-klobuchar-amy-3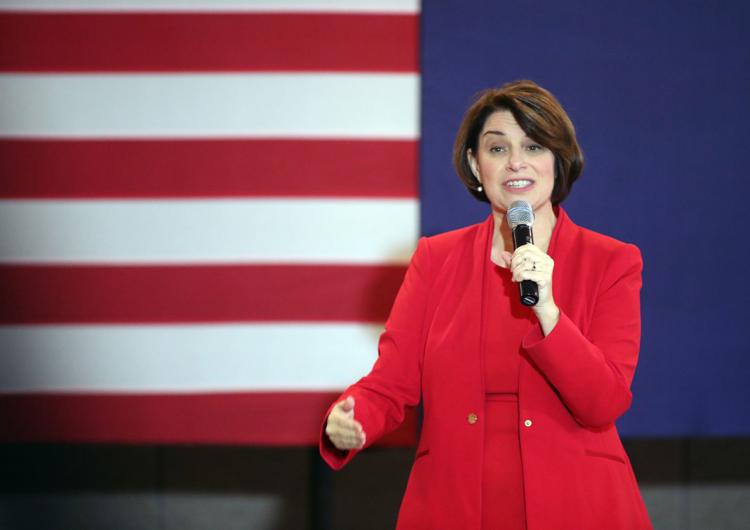 010320bp-klobuchar-amy-2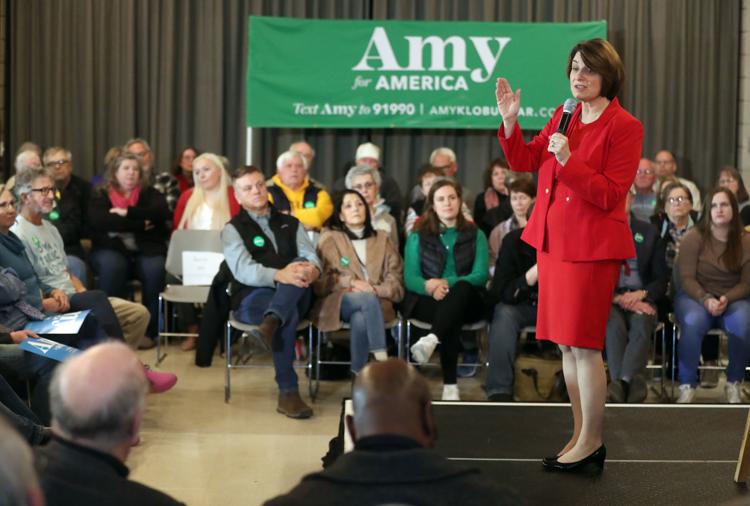 010320bp-klobuchar-amy-1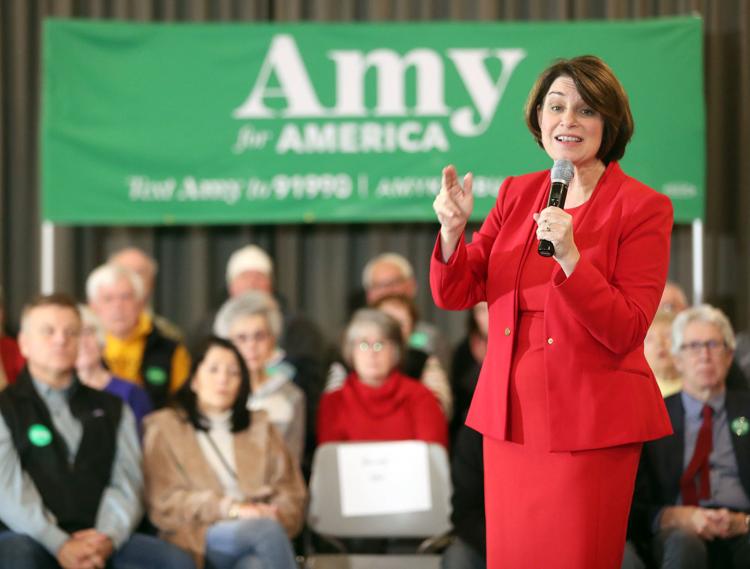 010220kw-bernie-sanders-03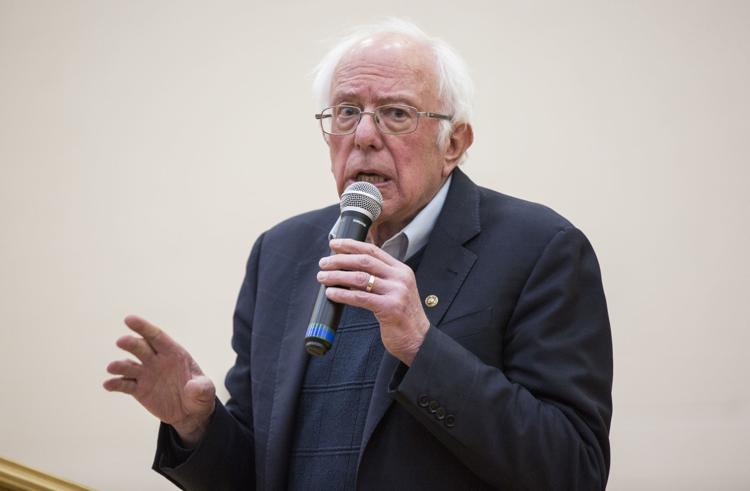 010220kw-bernie-sanders-01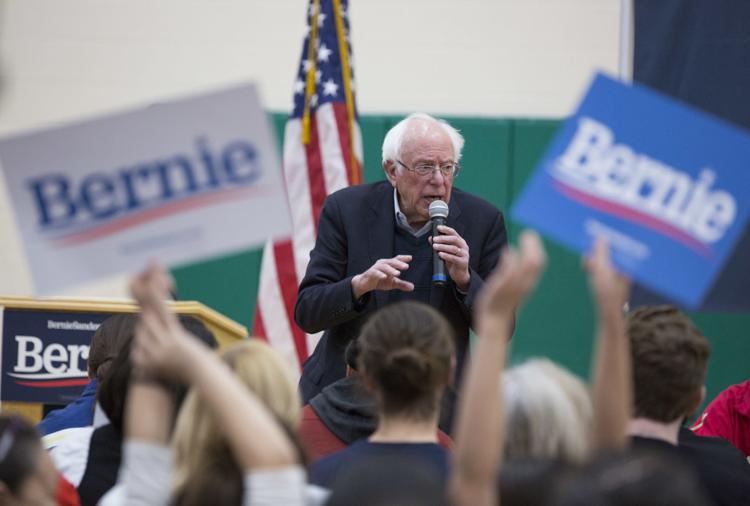 010220kw-bernie-sanders-04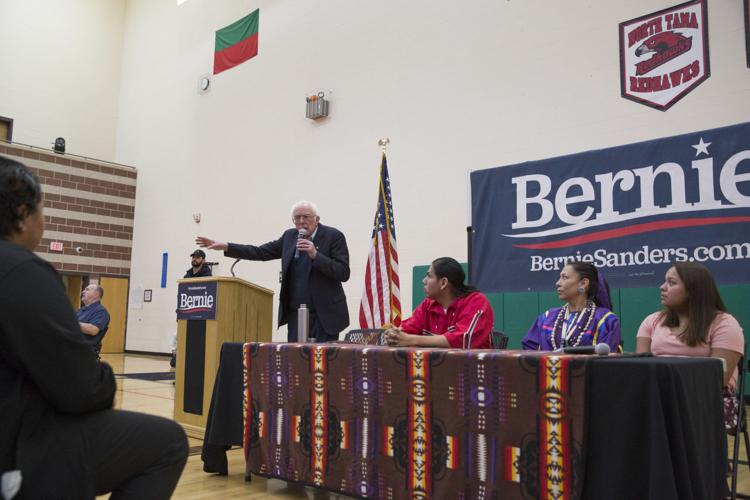 010220kw-bernie-sanders-02