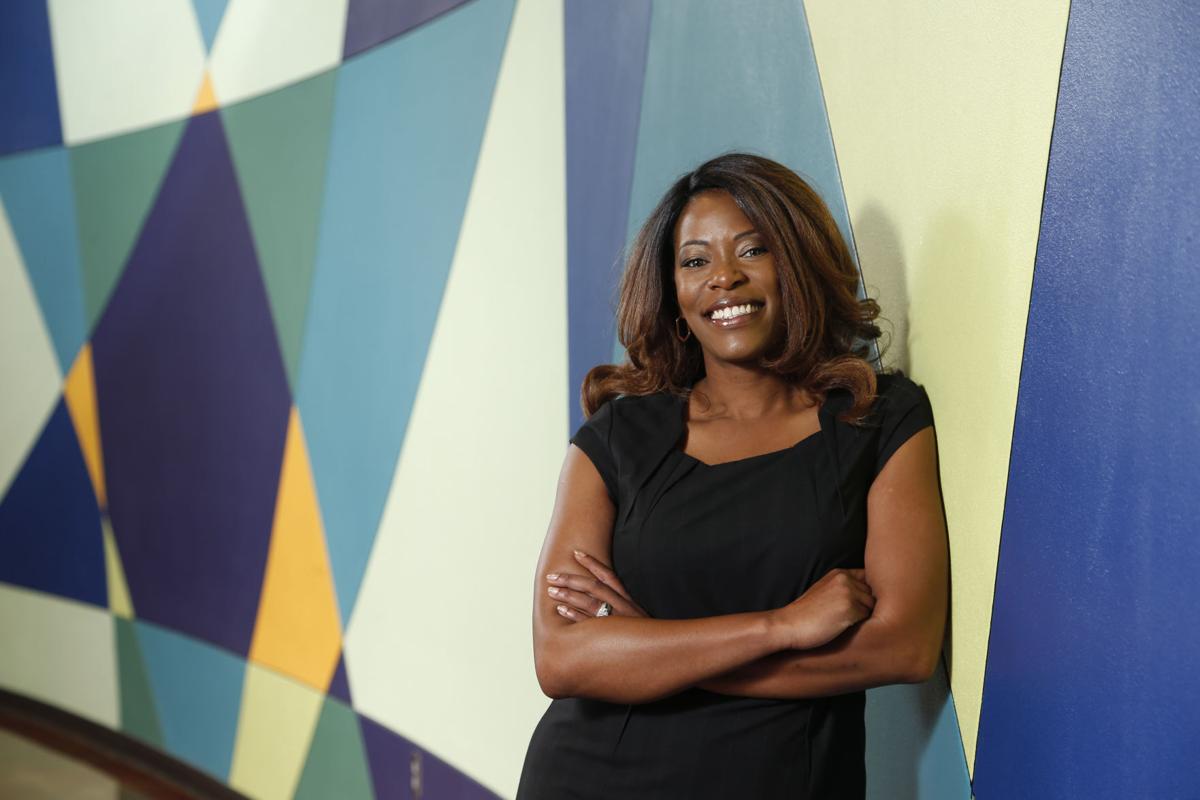 CEDAR FALLS — The new Cedar Falls Racial Equity Task Force started identifying areas members want to tackle at its meeting Wednesday.
"By this fall deadline, I would hope we would have things we can take into our city goal-setting meetings," said commissioner Kelly Dunn, who is also an at-large City Council member. That includes "policy" and "things the city can support."
Commission chair Frank Darrah, also a council member, said that is only part of what he considers the group's charge, pointing to broader, more insidious factors when it comes to racism in the city.
"There are obviously bigger issues, more historic issues, within our community that need to be addressed," Darrah said, referring to experiences commissioner Felicia Smith-Nalls shared at the last meeting. "How can we raise the community's consciousness about these things?"
Smith-Nalls said commissioners should look less at "high-stakes measurables" that task forces normally consider. She said work to take down racist systems would be ongoing, without "tangible results" members were used to in other places they've served.
"This is going to look different — even looking at what success looks like," she said. "It's not going to be the same as anything we do."
For Smith-Nalls, that means leaning heavily on data and looking at what is already successful, working to make things more equitable versus tackling the largest problems first.
"If we're kicking butt in this area, (figuring out how) this would make this stronger and tighter, as opposed to, 'You're going to have to change your whole life and whole way of thinking,'" she said. "It's going to be selling this to the 40,000 people not on this call."
She suggested starting a shared Google Doc for commission members to add ideas and assign data collection. City liaison Toni Babcock said she would tackle that assignment.
City Administrator Ron Gaines noted he preferred the task force, which is charged with presenting a report to council by this fall, put together a structure for upcoming meetings to allow city staff to put together data and reports for recommended areas.
Darrah noted the executive committee had parsed out seven focus areas of policing, education, housing, business/economic development, health care, transportation and culture/entertainment. Commissioner Melissa Heston suggested tackling each one in separate meetings to clarify focus, and the commission agreed to tackle education first, perhaps in June.
Meetings so far have strayed from the agenda, and commissioners agreed to have a facilitator lead future meetings.
"In my experience, facilitators move the conversation along, keep everyone on task, keep everyone glued together," said commissioner Will Frost.
The group also discussed the possible replacement of Diego Hernandez, who was unable to attend the first two meetings and likely won't be able to attend others due to his work schedule as a reporter at KWWL, Darrah said.
Dunn noted she liked his inclusion as a "young person," and hopes Mayor Rob Green appoints someone of similar age.
"If you have someone you'd like to suggest, let someone or I know and we'll pursue that," Darrah said.
An earlier version of this story noted task force members were focusing on six areas, but the task force actually named seven.