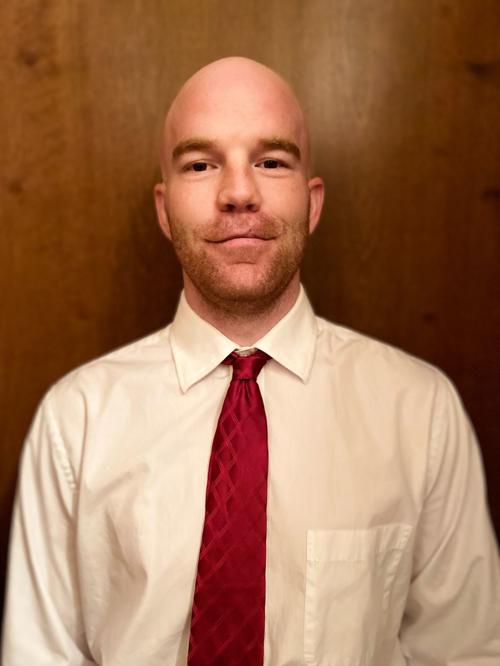 CEDAR FALLS — A Waterloo police officer has requested to be appointed to the recently vacated at-large Cedar Falls City Council position.
Thomas J. Frein, 31, announced in an email to the city of Cedar Falls as well as The Courier that he wished to be appointed to the position vacated by Rob Green, who was elected mayor and resigned his at-large seat Thursday.
Frein was hired by the Waterloo Police Department in 2009 after he graduated from Iowa State University with a bachelor's degree in criminology, he told The Courier. A native of Waterloo, he said he moved to Cedar Falls in 2015.
He's worked second-shift patrol, investigations with the Violent Crime Apprehension Team and currently works third-shift patrol.
"I spend at least one day a semester going to talk to college students that are interested in law enforcement as a recruitment effort to attract more college graduates to the area," Frein said. "This has given me a little insight on how a major budget line item operates."
Frein said he's involved with local youth and high school wrestling clubs, and volunteers as a youth t-ball and baseball coach.
Frein said his platform included "re-engaging the people of North Cedar" and "cooperative development with Waterloo for the area around the airport." He also said he wants to investigate creating a rental inspector position "to free up a fire position," and create a citizen advisory committee to work "directly" with the City Council.
Frein noted he's also interested in holding occasional "satellite council meetings."
"Over the past four years, I have been developing a platform with the intent to run for city office during the next election cycle four years from now," Frein said. "With the electing of Rob Green, it makes a perfect time for me to jump in a few years early."
The council has two options to fill the vacant seat: Appoint someone to the position until it comes up for election again in about 20 months, or hold a special election. The council will decide which avenue to take Monday.
Five men and one woman have asked to be appointed to the seat — Sharon Regenold is a former firefighter and Rick Sharp is a current firefighter. Two others, Nate Didier and Nick Taiber, ran for the at-large seat, but lost to Dave Sires. The fifth, Tom Hagarty, is a former council member.
Our memorable stories of 2019
Our memorable stories of 2019
News and sports reporters share our favorite stories of the year.