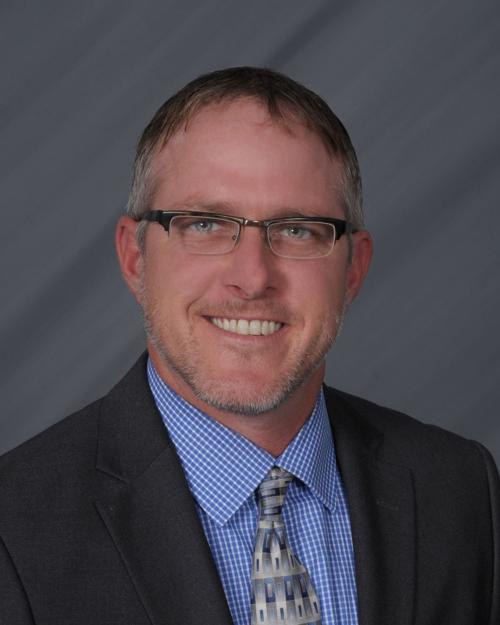 CEDAR FALLS — At least two City Council members aren't happy with a street construction policy update from eight years ago, while the rest of the council thought the entire discussion was a waste of time.
The city's complete streets policy, first approved in November 2009, provides for "mobility and use for all different types of transportation — whether that be vehicular, pedestrian or cyclist," said City Engineer David Wicke.
In July 2013, the policy was updated to help the city become a certified Blue Zones city and to conform with what Waterloo and INRCOG were doing, Wicke said.
Functionally, Wicke said, the two versions don't meaningfully differ: The 2013 policy just gives engineers a handy checklist as they design a new roadway or reconstruct an old one.
"They still both seek to accomplish the same goal, and that's to provide this complete streets ideal," he said. The 2013 version "looks more at a vision and a planning aspect of it, and more of a measured matrix."
But at-large member Dave Sires thought that makes the 2013 version more restrictive.
"I'm for a complete street if it's feasible and economical," Sires said. "But just to ... say we're gonna have all complete streets no matter what we build seems a little out of control."
Ward 3 Councilman Daryl Kruse agreed.
"I'm seeing cases where we're putting bike lanes down the busiest streets in town, and then trying to protect the bike lanes with bumpouts and various things like that, when we don't appear to be looking at the neighborhood right around it as a more suitable place for a bike lane," Kruse said.
Resident Jim Skaine piled on in public comments, singling out roundabout intersections.
"It is just appalling that the council supports roundabouts when they are negative to most of the people in Cedar Falls," Skaine said.
Andrew Shroll, who chairs the city's bicycle and pedestrian advisory committee, asked the council to stay with the current policy.
"It's about more than the bike lanes; it's about transforming unfriendly roadways into places that draw people in," Shroll said.
"I want to urge that we stay with the 2013 version and we keep the strongest possible complete streets going into the future," added Roger White, another bicycle committee member.
The policy does not appear to be in any danger, as the other four council members present voiced their support.
"One of my goals as a councilperson is to try and make Cedar Falls as appealing to young people as we can," Ward 1 member Mark Miller said. "Complete streets policy does that."
Ward 5 Councilman Frank Darrah noted it was up to council to decide whether to approve a roadway's design anyway.
"If there are elements of a complete street where they don't make sense, we don't have to do it. It's not an ordinance, it's a concept," Darrah said.
Both Miller and Darrah chastised council members for coming to a consensus on complete streets during this year's goal setting sessions, and then asking staff to put time and effort into re-explaining the policy months later.
"It's a checklist to go down and clarify that we're doing what we can for every mode of transportation in the city, and none of it's mandatory," Miller said. "The fact that we're having this discussion twice is absolutely frustrating to me."
"It's a checklist to go down and clarify that we're doing what we can for every mode of transportation in the city, and none of it's mandatory. The fact that we're having this discussion twice is absolutely frustrating to me."

Councilman Mark Miller