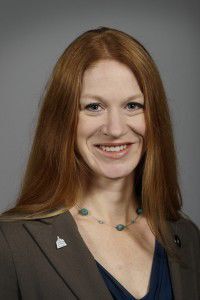 DES MOINES — Lawmakers in the Iowa Senate approved a bill that would ban most abortions at the first detectable fetal heartbeat.
The Republican-controlled chamber voted 30-20 Wednesday along party lines in support of the so-called heartbeat bill. The chamber's lone independent, Sen. David Johnson, also voted for the legislation.
A heartbeat can be detected as early as 6 weeks of pregnancy. The legislation would only allow abortions at a later period to save a pregnant woman's life. A violation would be a Class D felony carrying a five-year prison term and a fine of $750 to $7,500. There would be no penalty for the woman.
Leaders in the GOP-majority House haven't said publicly if they will support the bill. Republicans hold a 59-41 majority in that chamber. GOP Gov. Kim Reynolds also hasn't given a definitive answer on the legislation.
If the measure becomes law, it likely faces litigation by opponents who argue it violates U.S. Supreme Court rulings that affirm women have a legal right to abortion. Many supporters see it as a first step toward overturning the 1973 landmark U.S. Supreme Court decision legalizing abortion.
"This bill is the logical beginning point for all of civil governance," said Sen. Amy Sinclair, R-Allerton, floor manager. She said it strikes "at the very heart and soul of what it means to be an American, what it means to be a person."
Senate Democrats opposed the measure, calling it unconstitutional and another "assault" on women. The state was forced to pay a $1.75 million sexual harassment settlement to a former female staffer of the Senate's Republican caucus last year.
"This bill is dangerous. This bill is unconstitutional. This bill devalues Iowa women," said Senate Minority Leader Janet Petersen, a Des Moines Democrat. Petersen claimed prison inmates, livestock and corpses have more medical rights than Iowa women and girls under the bill.
Sinclair responded to the bill's critics by telling Democrats, "please, this is not a war on women and, in fact, roughly 50 percent of the people we are electing to protect here are indeed women, so in fact a failure to pass this bill would be the true war on women in its most pure sense."
Bob Vander Plaats, president and chief executive officer of The Family Leader, said if the bill becomes law, "Iowa would be the first state to recognize what science already affirms: a baby in the womb has her own unique DNA, her own unique heartbeat, is her own unique person. She's a baby and she deserves to have her birthday."
Erin Davison-Rippey, public affairs director for Planned Parenthood of the Heartland, Planned Parenthood Voters of Iowa, called Wednesday's vote "unpopular, unconstitutional, and unconscionable."