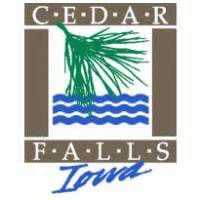 CEDAR FALLS — A dozen people have asked to be appointed to a vacant City Council seat next week.
The list of applicants seeking to fill the at-large council position includes former Cedar Falls council members, candidates who lost council and school board bids in the last election and other residents interested in serving.
Rob Green vacated the seat Jan. 1 after becoming mayor, and the remaining council members voted 4-2 to appoint someone rather than calling for a special election to fill out the remaining two years of Green's council term.
Applicants had until 5 p.m. Wednesday to file an affidavit at City Hall asking to be considered for the position.
Candidates include former council members Tom Hagarty, Paul Rider Sr., and Nick Taiber and former Cedar Falls School Board President Joyce Coil. Nate Didier, who was defeated in the Nov. 5 City Council election, and Susan Sims, who lost in the Cedar Falls School Board election that same day, also applied for the post.
Current Cedar Falls firefighter Rick Sharp, Waterloo police officer Thomas Frein, and Penny Popp, president of the South Main and Greenhill Corridor Neighborhood Association, also filed applications.
LeaAnn Saul, a member of the Cedar Falls Planning and Zoning Commission who previously ran for City Council, is also vying for the vacancy along with residents Whitney Smith and Neils Thulstrup.
You have free articles remaining.
Two residents who previously said they were planning to apply to fill the vacancy — retired Cedar Falls fire captain Sharon Regenold and Derick Rogers — did not turn in applications by Wednesday's deadline.
Current council members are expecting Monday to vote on which of the 12 candidates should fill the seat.
A news release from the city indicated candidates will be allowed to speak for up to three minutes during the council meeting with the order selected at random by the mayor. The public also will be allowed to speak after the candidates.
Council members will then vote on which candidate to appoint. The new council member will be seated between 24 to 48 hours after their appointment.
Despite the council's decision to appoint a person to fill the vacancy, a number of residents, including some of the applicants for the seat, have vowed to file a petition forcing a special citywide election.
Residents have the right to file a petition for a special election within 14 days of the notice or appointment. Assuming the appointment takes place Monday, the petition with at least 1,000 signatures of eligible electors will be due at the office of the city clerk no later than 5 p.m. Feb. 3.
The Courier's Top 10 Most-Read Good News Stories from 2019.
The Courier's Top 10 Most-Read Good News Stories from 2019
Here are the top 10 most-read stories about great people, places and events in The Courier in 2019, as measured in users to wcfcourier.com.