WATERLOO — The novel coronavirus hasn't put the brakes on local road construction projects.
Contractors this week resumed work rebuilding University Avenue; the Waterloo City Council held a public hearing and bid opening on the annual street reconstruction contract; and more roadwork is on the horizon.
"The contractors are out there doing their thing," said Waterloo City Engineer Jamie Knutson. "The big assumption in all of this is that the contractors are doing everything the governor and (public health officials) are telling them to do."
Knutson noted contractors and even those inspecting their work have little contact with the public and generally can maintain a safe distance from one another.
The normal pre-construction meetings to make sure everyone is on the same page before the construction equipment rolls are being done by telephone now.
"Frankly, I'm more concerned about the supply chain at this point," said Knutson.
If a factory that makes concrete storm sewer pipe shuts down due to COVID-19, it could bring a street reconstruction project to a standstill.
But for now, Peterson Contractors Inc., of Reinbeck, has returned to continue working on a $38 million reconstruction of University Avenue from the Cedar Falls city limits to U.S. Highway 63 near downtown Waterloo.
The first phase of the project, from Greenhill Road to just east of Ansborough Avenue, is nearly complete. The second phase, from Greenhill west to Cedar Falls is expected to resume construction with head-to-head traffic this week.
The third phase is slated to get underway next week with the complete closure of University from Knoll Avenue to U.S. 63.
Meanwhile, Aspro Inc., of Waterloo, was the only bidder on the annual street reconstruction project. The firm's $3.64 million bid was about $50,000 over engineering estimates. Council members are expected to approve the contract in coming weeks.
The contract calls for portions of eight streets to be completely rebuilt with asphalt and new curbs and gutters.
Those streets include West Third Street from Clough Street to Fletcher Avenue; Columbia Circle off of Kingbard Boulevard; Elston Avenue from Fletcher to Columbia Circle; and Hubbard Avenue from West Fourth to Columbia Circle.
Other streets in the reconstruction project are: West Mitchell Avenue from Derbyshire Road to Kimball Avenue; Maxine Avenue from Gayle Street to Joy Drive; St. Francis Drive from Wildwood Road to the San Marnan Drive frontage road; and Wildwood Road from St. Francis Drive to Holly Lane.
Bids will be opened Thursday on a separate contract to rebuild Jefferson Street between First and Third streets, Mulberry Street from East First to Park Avenue, and Courtland Street between Lane and Vinton streets.
That project will be done with concrete because it matches with recently improved concrete streets and works better in areas with shallow storm sewers, Knutson said.
University and Fletcher roundabout
University and Fletcher roundabout at night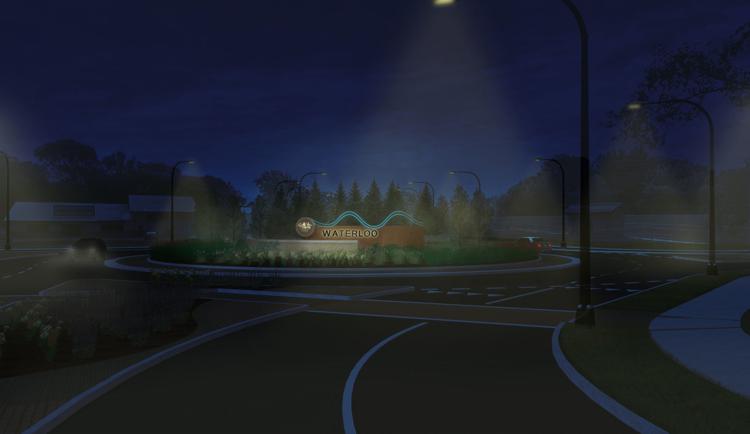 University Avenue bridge at Greenhill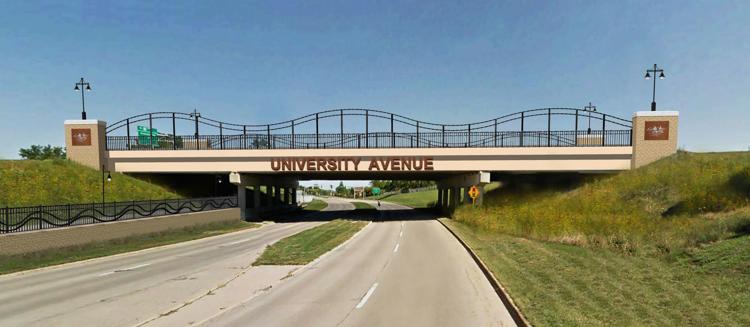 University Avenue at Greenhill night
University at Greenhill eastbound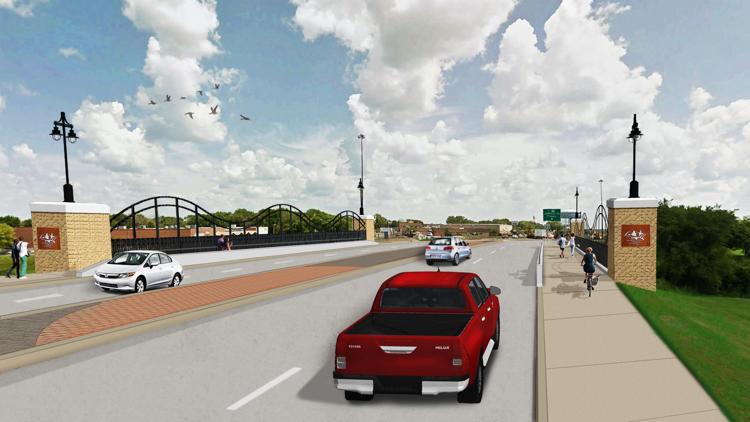 University at Greenhill eastbound night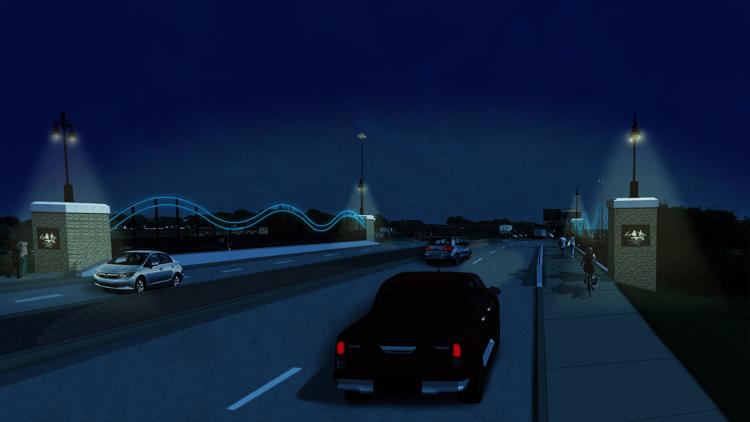 University and Falls Avenue marker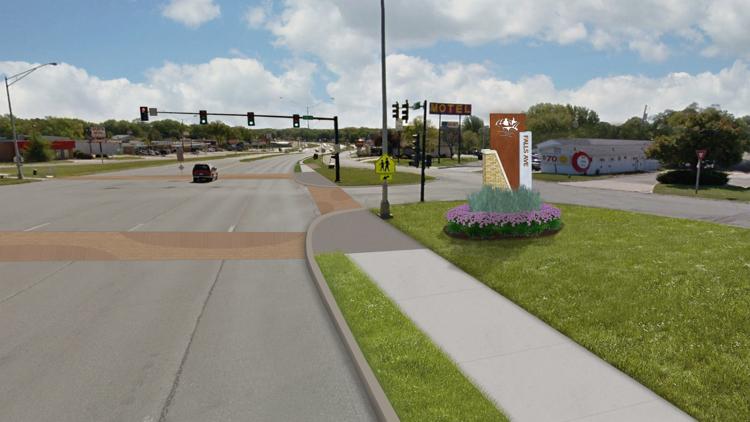 University and Falls Avenue at night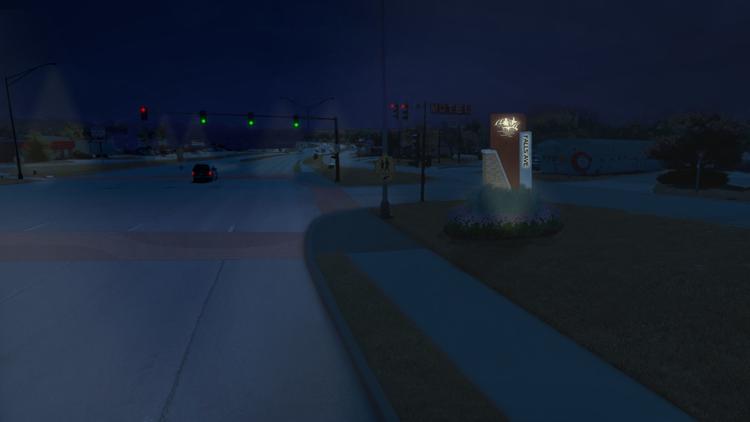 University bridge over Black Hawk Creek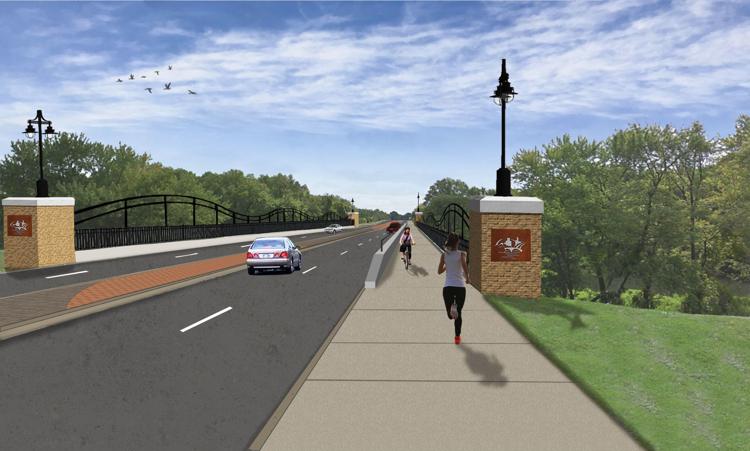 University at Greenhill southbound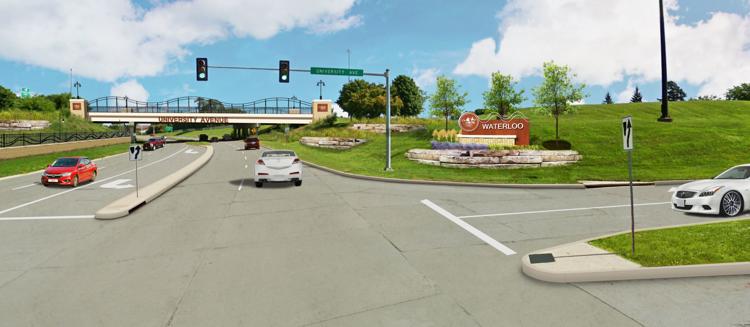 University and Greenhill southbound night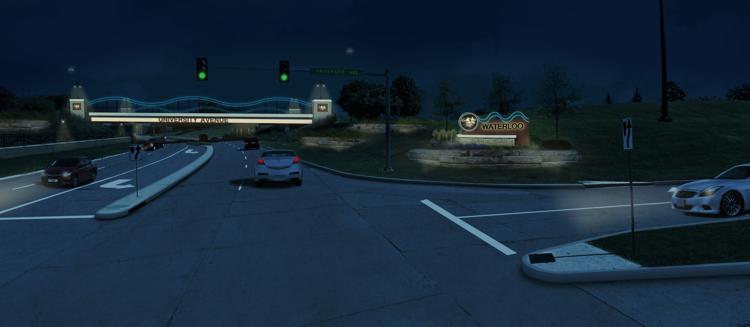 Concerned about COVID-19?
Sign up now to get the most recent coronavirus headlines and other important local and national news sent to your email inbox daily.