WATERLOO — A longstanding red griffin logo — criticized for resembling a Ku Klux Klan dragon — is no longer the Waterloo Police Department insignia.
The City Council voted 5-2 to replace the existing logo Monday. The new insignia is a solid yellow patch with red lettering stating "WATERLOO POLICE." It includes the term "Vigilance" and the year 1868, when the police department was established. The Waterloo Police Protective Association first suggested the design in late April.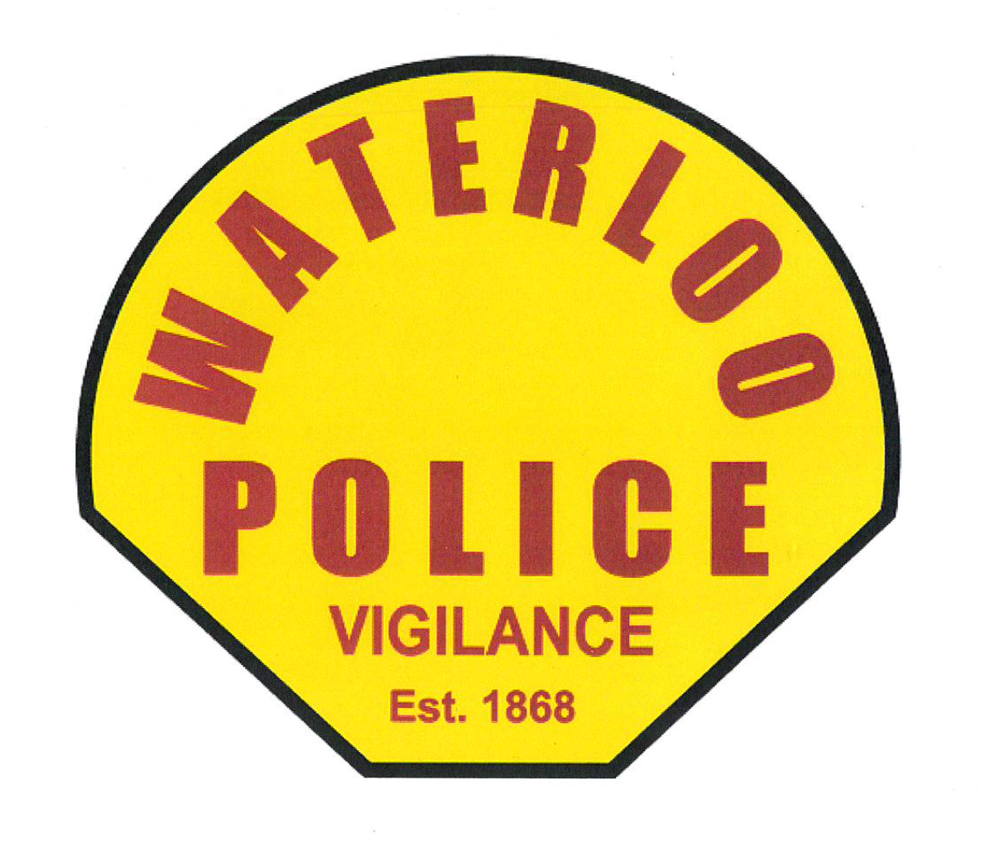 Council members Margaret Klein and Dave Boesen voted against adopting the new logo. The vote came after pushback from more than a dozen residents, many of whom cited tradition and pride or urged the City Council to focus its efforts on issues they felt were more pressing.
Several activists condemned the red griffin as having racist ties, citing personal encounters with police violence. Black Hawk County NAACP President LaTanya Graves, who served on the logo rebranding committee, said her 11-year-old self saw her aunt beaten by Waterloo police for picking apples from a tree.
"Every time we have this conversation, it reminds me of what I witnessed," Graves said. "You just don't understand. You just truly don't understand."
Human rights commissioner Teresa Culpepper, who also served on the rebranding committee, said Waterloo is making "great strides" but cannot forget its history of applying the law unfairly to some residents.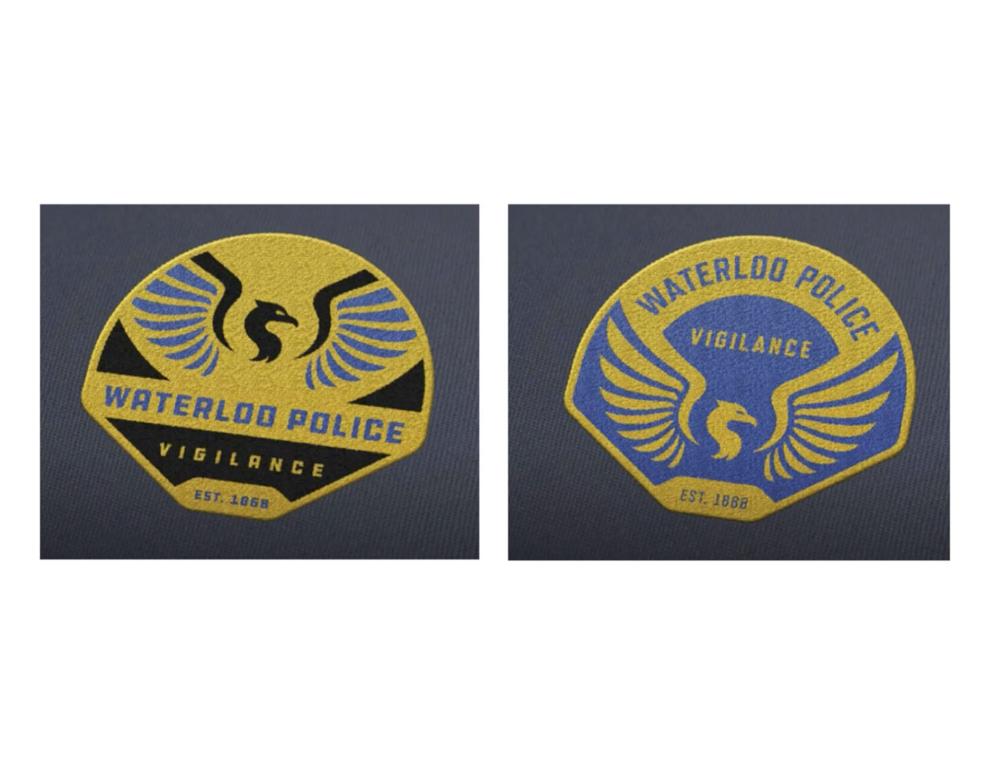 "I'm tired of explaining Black pain," Culpepper said. "I am tired."
Another woman, who only gave her name as Joy, said she was "tired of being a police wife" having to defend officers. She said the griffin is on her late husband's urn. She called the logo change "ridiculous" and criticized City Council members for not listening to constituents.
"It's crazy. I don't get why you people are so adamant about getting rid of the griffin that people treasure so much," said another woman, who shared her name as Becky. "And you can't say, 'Oh it's the patch on the shoulder that's causing problems. Oh, that evil patch.' No. It's people's attitudes."
Joyce Levingston, a local Black Lives Matter organizer, objected to the term "you people" being used to describe the city's Black population. She said griffin supporters spoke largely without regard for the trauma experienced by their Black neighbors at the hands of police.
"I think it's pretty obvious who's for and who's against the griffin," Levingston said, referencing the racial divide.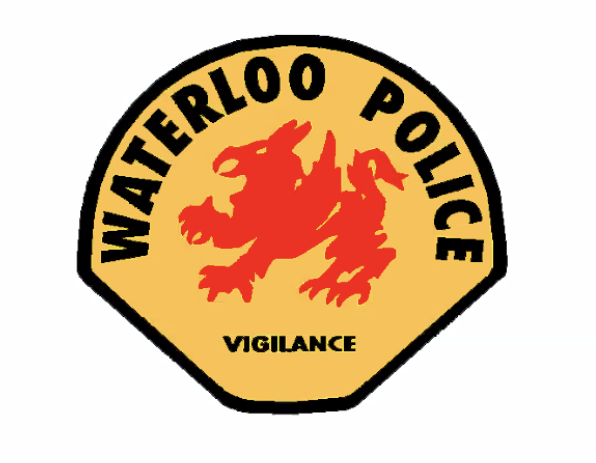 She criticized several people's call for a citywide vote on the griffin replacement. She said that suggestion is meant to silence Waterloo's Black community, which makes up 16.7% of the city's population, according to U.S. Census data.
Activist Nia Wilder said the griffin was previously called a derogatory name that included the N-word. She said issues that affect some people in the community — like the griffin logo — affect everyone in the community.
"If the majority of individuals that had a problem with the griffin were white, we wouldn't even be having this issue," Wilder said.
Lynn Moller, retired officer and chair of a new pro-police PAC, said a "silent majority" of residents supports the griffin. He said officers don't intend to hurt or kill people on the job, and urged people to "comply" with police, which he said "is a simple damn word to remember."
"The skin you have doesn't mean a damn thing," Moller said. "I got a lot of friends who are Black, you've heard that 10 million times. It ain't your skin color, it's your attitude, behavior and conduct that will get your butt thrown in jail."
Klein initially tried to table a decision until after the November election, in which the mayor and four council seats are on the ballot. She and Boesen were the only votes supporting her motion.
The councilwoman said she felt the rebranding committee was "a sham," and anyone who spoke against replacing the griffin was labeled racist. She said it was a "low blow" that Mayor Quentin Hart did not approach the police department about the logo before the City Council formed a rebranding committee.
Councilman Jonathan Grieder said delaying controversial decisions would take away the governing body's responsibilities.
"This is masquerading as democracy when what it really is is taking away the voices of the people that voted us to be here," Grieder said. "By that logic, we will do nothing here."
Hart and others disputed claims they are anti-police. Several elected officials pointed to their support for funding for new police equipment, training and other needs. Hart said the local government's partnership with the police department significantly lessened misconduct lawsuits.
"This process has really been enlightening for a few different reasons, and I can only imagine if the mayor had actually cast a vote that day, what people would do to me — the threats, the overtones," Hart said about the August decision to form the rebranding committee.
Michelle Weidner, the city's chief financial officer, said the city will use interest earned on bond funds to pay for griffin replacement. Monday's resolution was amended by Councilwoman Sharon Juon to include uniforms, vehicle graphics, letterheads and department objects, except weapons. It gave Hart authority to to make a schedule for logo replacement on weapons.
The police department estimates griffin replacement will cost more than $152,000, city documents show.