WATERLOO — New development could be coming to the University Avenue corridor, which was established Monday as Waterloo's newest tax-increment financing district.
The City Council voted 5-2 to approve the economic development area. It allows the city to offer tax rebates attract developers. City Planning Director Noel Anderson said the TIF district will help fill vacant buildings, renovate blighted facilities, spur expansion and improve infrastructure in the district.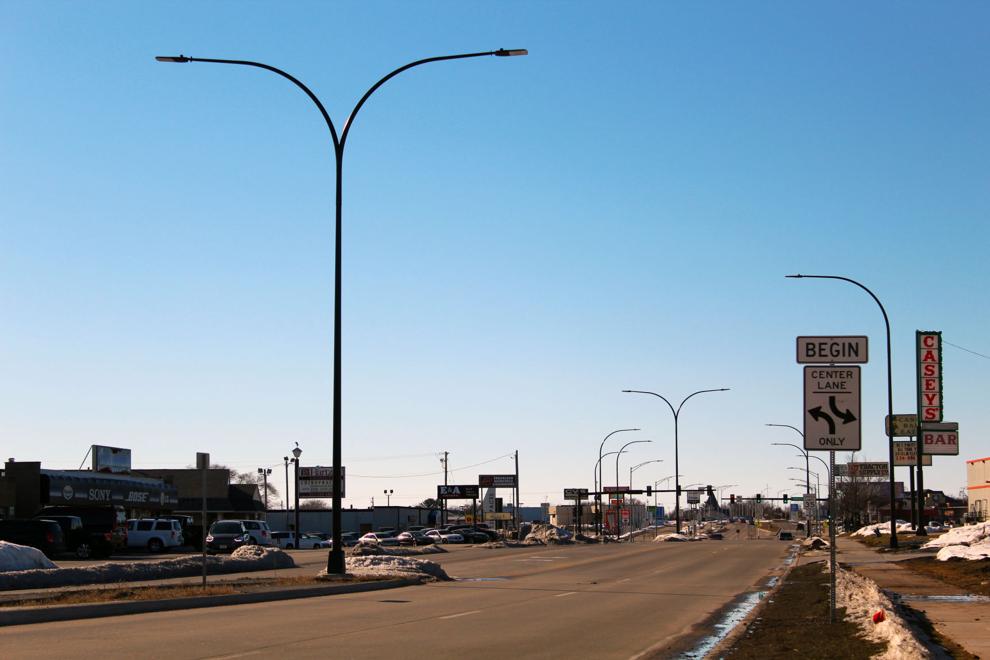 The $13.7 million TIF district will be funded with a projected $11.1 million in city funding, like general obligation bonds, which are paid back through property taxes. Another $1.4 million is expected to come from federal, state and other sources. The remaining $1.2 million should be funded from private sources.
The total cost would include $7.7 million to acquire sites for redevelopment, $3.4 million in road work, $2 million in infrastructure, $400,000 for engineering fees for flood mapping and $200,000 for city acquisition of right-of-way from the state, according to estimates.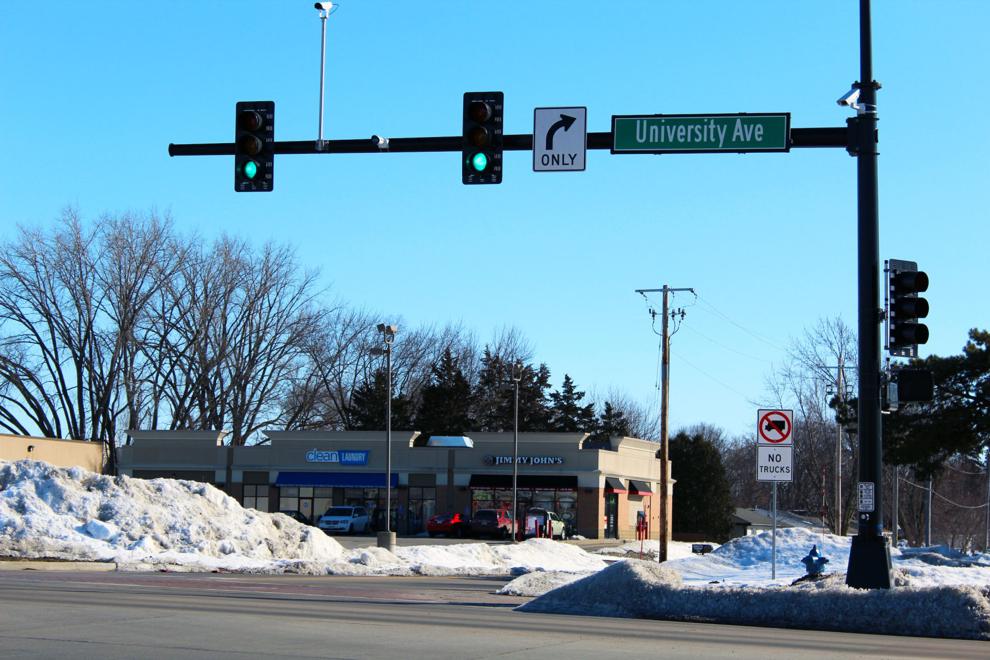 The high cost contributed to votes against the proposal from council members Margaret Klein and Dave Boesen.
Klein said she could not approve the TIF district because it could result in raised taxes for residential property owners, some who are struggling on fixed incomes. She suggested either abandoning the TIF district or focusing its boundaries more narrowly on University Avenue.
The new TIF district encompasses a stretch of University Avenue and nearby roads, such as parts of Fletcher Avenue, Falls Avenue, Ansborough Avenue, Greenhill Road and Black Hawk Road, among others. It is expected to build upon the $40 million road reconstruction project on three miles of roadway between Cedar Falls and U.S. 63 near downtown Waterloo.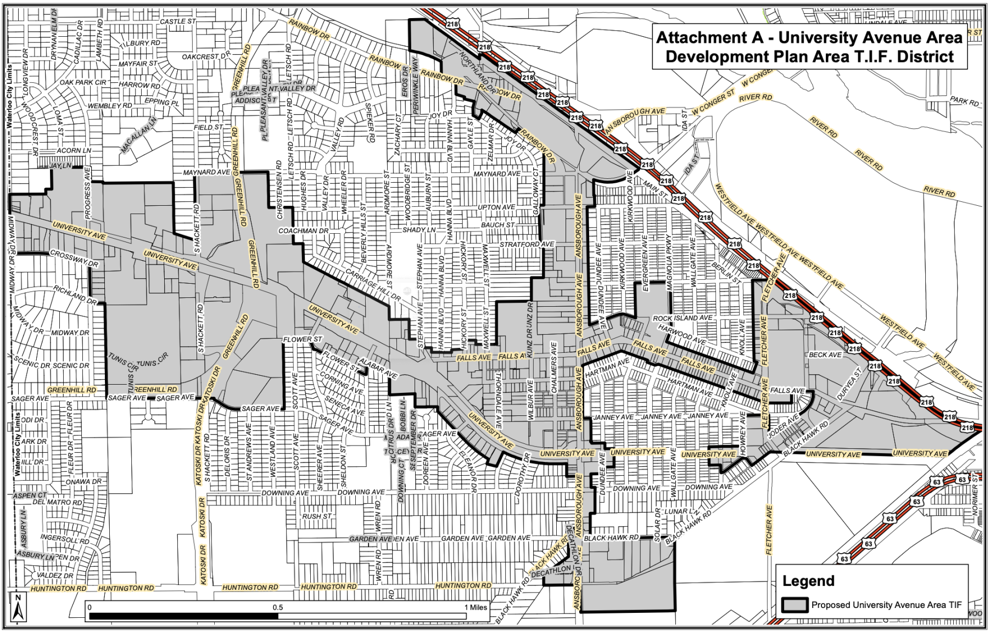 "I wouldn't mind University alone. That kind of makes sense to me," Klein said. "But the rest of it — no. It's too much, in my opinion."
Boesen similarly called the proposal "too broad." He noted the city is looking at one of its largest capital improvement budgets in years, which could increase the city's taxes in the upcoming fiscal year.
"Eventually, it all has to be paid back, and I'm worried about getting too far ahead on our skis," Boesen said.
Anderson maintained the TIF district would "bring some life and energy back to this corridor." That includes large buildings that once contained Kmart, Hobby Lobby, Hy-Vee, JoAnn Fabrics and Papa John's, which Anderson called "glaring problems." The city expects that the taxable value of properties in the district will increase by at least 10% and heighten the annual tax by at least $500.
The existing taxable value will continue to contribute to the city's general funds. Added taxable value from the TIF district would go into a special fund for improvements to that specific area, Anderson said.
The TIF district would last up to 20 years, in accordance with Iowa law. Anderson said he expects for some "immediate good, big projects" to enhance the area and allow the TIF district to end earlier than the maximum time allowed. He said investors are beginning to show interest as roadway work finishes.
Councilman Pat Morrissey asked whether the city plans to merge the University Avenue TIF district with any other TIF districts in the future. Anderson said he does not plan to combine it with any of the city's other eight TIF districts.
Morrissey said the TIF districts will position Waterloo to be competitive in attracting development.
"As much as I have had initial doubts about it, in order to be competitive it's something that ... you either get involved with this or you don't and you suffer the consequences," Morrissey said.
Anderson said at least four potential projects would have ceased if the council did not approve the TIF district Monday.