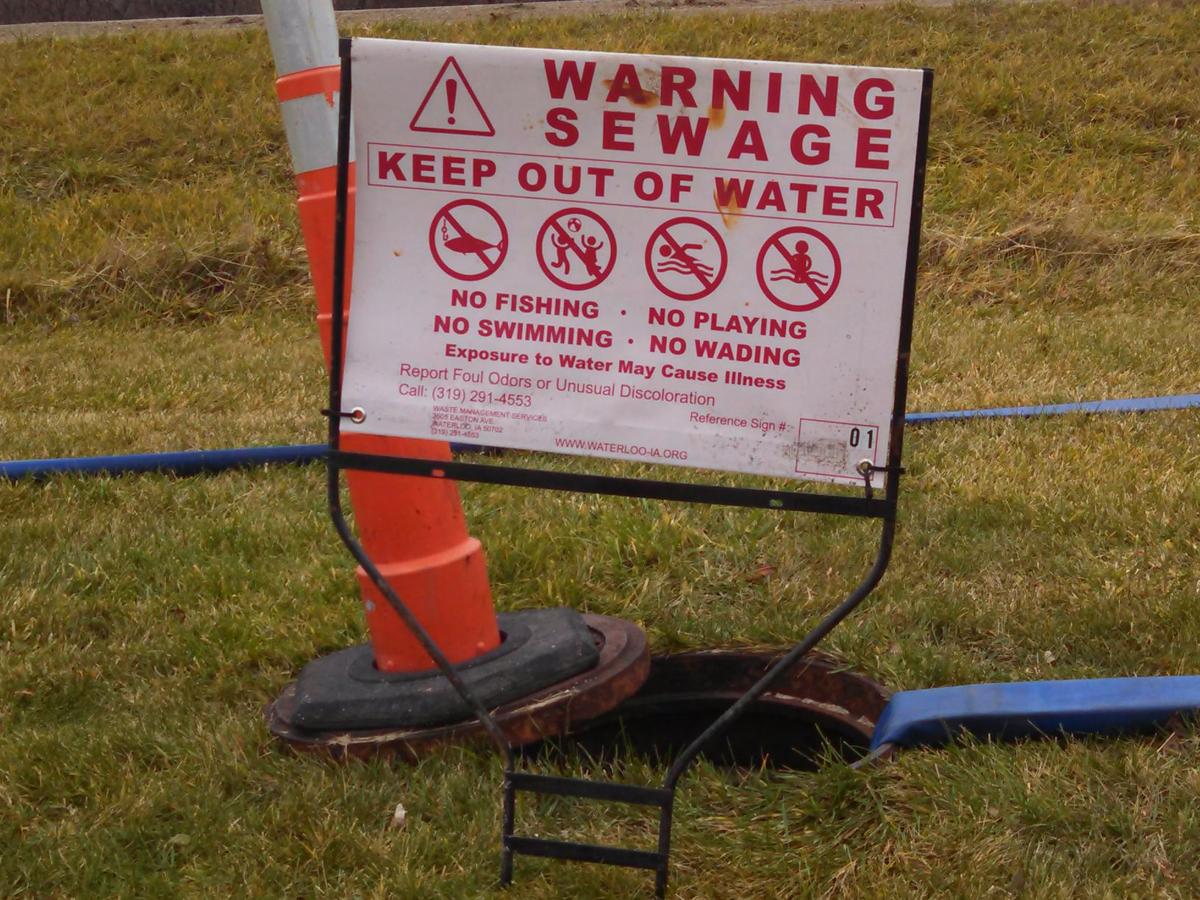 WATERLOO — City Council members will be asked Monday to approve a master plan detailing $73 million in future sanitary sewer improvements.
The plan, which covers projects over the next 15 years, must be approved by the end of this month to comply with a federal court order approved in October 2015.
Some $18.4 million in projects over the next five years are specifically designed to eliminate "sanitary sewer overflows, building backups and prohibited bypasses" which led the U.S. Environmental Protection Agency to crack down on the city in 2010.
WATERLOO | City Council members have agreed to pay a $272,000 fine and make sewer improvemen…
The remaining $55 million in ongoing projects through the year 2032 are proposed to keep the city's sanitary sewer collection system from backsliding into a condition that resulted in the historic releases of untreated sewage.
"We need to continue to keep ourselves out of hot water, so to speak," Waste Management Services Superintendent Steve Hoambrecker said of the longer-term projects.
The City Council approved a consent decree with the U.S. Department of Justice in 2015 that requires the city to study the condition and capacity of its current waste water collection system before creating a master plan to address its shortcomings.
That consent decree carries steep ongoing fines should the city fail to meet deadlines or move ahead with remedial measures to eliminate sewer overflows.
Mayor Quentin Hart said he hopes the city can make the key improvements quickly and get removed from the consent decree before the 2032 end date. He also noted the improvements aren't just about satisfying federal regulators.
"When you take a look at the reason we got in this situation, there were (sewage) overflows," Hart said. "So it's about offering the best product to our citizens too. We don't want to lose that aspect of what we're trying to do."
Key improvements in the proposed master plan include rebuilding or constructing new lift stations and force mains; constructing a northwest interceptor sewer to help carry sewage from the North Hackett Road and National Cattle Congress areas; and ongoing lining and repairs to sanitary sewers and manholes throughout the city.
WATERLOO — The city's water and sewer utilities continue to provide Iowa's best consumer bargain.
The master plan does not address how much sewer user fees may need to increase over time to cover the additional projects.
Council members adopted a 15 percent sewer fee increase in 2015 in anticipation of the consent decree. At the time, Chief Financial Officer Michelle Weidner said any future sewer fee increases would need to be evaluated on an annual basis going forward.
The meeting is scheduled for 5:30 p.m. Monday in the council chambers on the second floor of City Hall.