DES MOINES — Proposed protections for residents of Iowa manufactured housing parks are back on the table in Des Moines.
And those protections can't be passed into law soon enough, several park residents said Saturday. They shared struggles about making ends meet after out-of-state companies bought their communities and hiked lot rents up to 69 percent.
At least 85 residents, affordable housing advocates and local elected officials packed a public hearing Saturday afternoon at the state Capitol. Aides dragged folding chairs into the chamber to accommodate the crowd.
Spearheaded by state Sen. Zach Wahls, D-Coralville, the hearing allowed attendees to weigh in on the need for reform. More than 18 people spoke.
Jean Parker, a 33-year resident of Golfview Mobile Home Park in North Liberty, said her lot rent increased 58 percent last spring, after Orem, Utah-based Havenpark Capital bought the community.
Under new management and their lease, there's a tone suggesting "any infractions can lead to eviction," said Parker, who is retired. She now must seek permission to grow tomatoes on her property, she said.
"These people do not consider eviction as a nuisance, they consider it as an opportunity, because if I can't move my trailer and if I can't live in my trailer, it is abandoned and they can take possession of it," she said. "Havenpark has said that what they do is legal. I hope you (lawmakers) take that as a challenge, because otherwise, you're going to be allowing them to take us to the cleaners."
Numerous other attendees hailed from Dubuque, where Cedaredge, Colo.-based Impact Communities, also known as RV Horizons, bought the Table Mound Mobile Home Park about two years ago and raised rent and utility fees.
Brett Shaw, a Dubuque City Council member, said Iowa's "inadequate and exploitable" laws governing manufactured housing create a situation "ripe for predators."
Of the so-called "mobile" homes, Shaw said, "Not only is it often impossible to move them, but these homeowners have a vested financial interest in doing everything possible, including paying unreasonable rents and fees, in order to keep their possessions."
The hearing Saturday also highlighted blind spots in Iowa's landlord-tenant laws governing manufactured housing communities.
Unlike with Iowa apartment renters, the state's manufactured housing owners are not automatically refunded security deposits or prepaid rent after their leases are terminated, said Ben Bellus, assistant state attorney general.
Owners of manufactured houses also can't seek damages from landlords who knowingly include illegal provisions in leases, Bellus said.
Some attendees representing the manufactured housing industry asked state lawmakers to exercise caution.
Rather than pushing legislation that paints the entire industry with a "gigantic brush," said Troy Hames, of Cedar Rapids-based Hames Homes, lawmakers "should look at the whole picture."
"Ninety-nine percent of us in the state are good owner-operators," Hames said. "If I could, I'd buy Table Mound mobile home community and the rest of your communities. I feel your pain. You're being mistreated."
Lawmakers also ought to take into consideration the "fiscal realities" of owning a manufactured housing community, said Jodie McDougal, a lawyer representing the Iowa Manufactured Housing Association, of which she said both Havenpark and Impact Communities are "active" members.
"It's really important that we have all the information on all of the realities so that we can do what I think everyone wants, which is to maintain a good source of affordable housing that's needed in Iowa," McDougal said. "In particular, we don't want these homes, these communities to go to developers who are going to take it away and close it down and turn it into apartment complexes or commercial."
Not all residents were persuaded. The crowd applauded one woman who questioned the rent-raising companies, "How do you sleep at night?"
The Iowa Senate last spring unanimously advanced a bill that would require owners of manufactured housing parks to give residents a 180-day notice of rent increases, rather than the current 60 days. The measure failed to make it through the state House, however, before the session closed.
Across 80 of Iowa's 99 counties, there are at least 550 manufactured housing communities, encompassing 35,443 units, according to the Iowa State Association of Counties.
Of those communities, 414 were owned by in-state entities. The remaining 136 were owned out of state, including what Wahls said were 38 acquired since 2018.
"It is my deep hope that the mom-and-pop operators in this state who have for a long time done the right thing ... will continue to make affordable housing an option for Iowa residents and that they will join us in fighting back against rent gouging from greedy out-of-state companies that don't see Iowans. They see dollar signs," Wahls said.
The state senator later added, "We deserve better than what is happening right now. Period."
Alan John Steinlage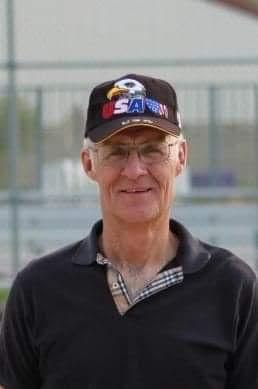 IONIA — Alan John Steinlage, 73, of Ionia, died Wednesday, Dec. 11, at the Iowa City VA Health Care System.
He was born Feb. 25, 1946, in West Union, son of Al and Anne (Neusch) Steinlage. He married Kathleen Robinson on Jan. 27, 1973; they later divorced. He married Sandra Sue (Pattschull) Kraft on Feb. 20, 1993.
Alan grew up on the family dairy farm south of St. Lucas. He attended St. Luke School in St. Lucas, graduating in 1964. Alan enlisted in the U.S. Army in 1965 training as a flight engineer and crew chief on a twin-engine C-7A Caribou transport plane. He served three tours in Vietnam completing more than 1100 flying hours. After discharge, Alan attended Upper Iowa College in Fayette and farmed with his brothers. He worked at AO Smith Harvestore's dealership, Skyline Harvestore in Nashua as vice president and operations manager for 17 years and at Maust until 1989. Alan and Sandra developed three businesses, Applied Bonding Co., Blue Structure Service and Midwest Surface Prep.
Al was a lifetime member of the Ralph W. Nicholson VFW Post 6792, Nashua, the C-7A Caribou Association, board member of the Neighborhood Safety Committee, an American Red Cross award-winning blood donor, an avid supporter of St. Jude's, member of Immaculate Conception Church in Charles City, and a member by association of St. John Lutheran Church, Nashua.
Survived by: his wife of Ionia; three sons, Brent (Erica) Steinlage of New Hampton, Brian (Rachel) Steinlage of Cedar Falls and Klinton (Megan Strickland) Kraft of Atlanta, Ga.; Jennifer Kraft of Loganville, Ga.; a daughter, Rachael (John) Moore of Nashua; 10 grandchildren, Ashley, Courtney, Mackenzie, Morgan, Max, Ethan, Carter, Paige and Abbie Carlee; two great-grandchildren, Kolton and Penelope; six brothers, Carl (Dianne) Steinlage of West Union, Raymond (Marie) Steinlage of Worthington, Joseph (Jolene) Steinlage of St. Lucas, Ralph (Cathy) Steinlage of Lawler, Cyril (Pam Glandorf) Steinlage of West Union and John (Sheila) Steinlage of St. Peters, Mo.; a sister, Mary (Marvin) Shippy of Hawkeye; his father-in-law, Dean Pattschull of New Hampton; three brothers-in-law, Steven (Teresa) Pattschull of Nashua, Danny(Carrie) Pattschull of Charles City and Bill Vereschagin of Mariposa, Calif.; a sponsored son, Julian Navarez of Bogota, Colombia; and many nieces, nephews and cousins.
Preceded in death by: his parents; a brother-in-law, Doug Fedeler; and three sisters-in-law, Karen Steinlage, Dorothy Pattschull and Dianne Vereschagin.
Memorial Mass: 10:30 a.m. Friday, Dec. 20, at St. Luke's Catholic Church, St. Lucas; visitation from 4 to 7 p.m. Thursday, Dec. 19, at Hugeback-Johnson Funeral Home and Crematory, New Hampton, with a 7 p.m. Scripture service.
Alan is remembered as a straight-shooter with a full-throttle lifestyle, love of God, family, friends, and country. No one has ever met a harder worker. He used his welding skills to engineer, repair and improve equipment. He loved to hunt. Loved his yellow labs, Brandy, Beau, Dot, Queen.
Greta Boike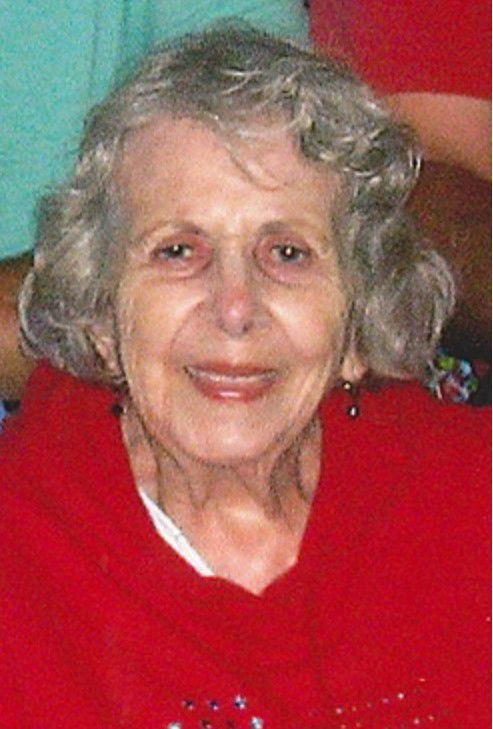 WATERLOO — Greta Boike, 85, of Waterloo, died Thursday, Dec. 12, at North Crest Specialty Care.
She was born in Shelby, Mont., to Miles and LuCylle Davis. She married Norman Boike on Sept. 3, 1967, at the Little Brown Church.
For much of her life, Greta was a housewife and mother.
Survived by: her husband; sons Dean (Sherry) Boike, Charles (JoDee) Hofstedt, and Steven (Shannon) Hofstedt; daughters Patrice (Todd) Mikelson and Mary (Paul) Sjoberg; a brother, Thomas (Ellie) Davis; sisters Joy Barton and Carol (Hank) Mueller; 12 grandchildren; and several great-grandchildren.
Preceded in death by: her parents; daughter Renee Yvonne; and a brother, Charles Davis.
Services: Parrott & Wood Chapel of Memories, an Overton Family Service, Waterloo, is assisting the family.
She enjoyed sewing, doing crossword puzzles, and selling Avon products. Greta was an avid sports fan and especially loved watching the Chicago Bulls. Most of all, she loved spending time with her children and grandchildren.
Obituaries and services notices published today in the Courier.
Death notice: Darlene Rae Fairbanks
WATERLOO – Darlene Rae Fairbanks, 85, died Friday, Dec. 13, at UnityPoint Health-Allen Hospital; services at noon Monday, Dec. 16, at Cedar Valley Church, with burial at a later date; luncheon will follow services at the church; visitation from 11 a.m. to noon Monday, Dec. 16, at the church; Parrott & Wood Chapel of Memories, Waterloo, is assisting the family; condolences may be left at www.parrottandwood.com.
Ruth Krumlinde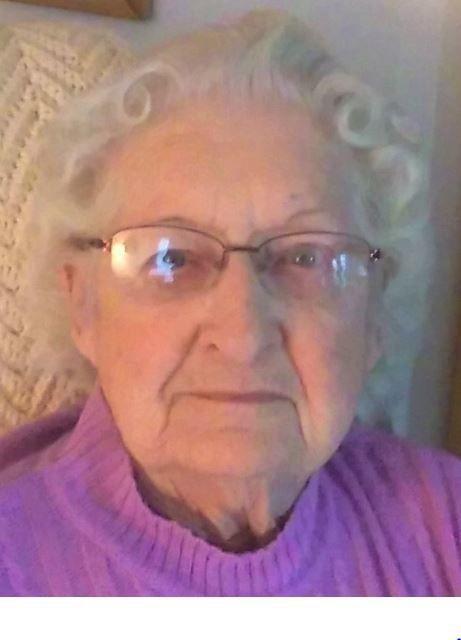 CEDAR FALLS — Ruth I. Krumlinde, 99, of Cedar Falls, died Friday, Dec. 13, at Western Home Communities Martin Health Center in Cedar Falls.
She was born Sept. 28, 1920, in Cedar Falls, daughter of Harry and Sara (Jeffers) Vaughn. Ruth married Kenneth Krumlinde on Aug. 25, 1940, in Janesville. He died June 19, 1981.
Ruth graduated from Janesville High School and retired in 1982 as a cafeteria manager with the Cedar Falls School System after 21 years of service.
Survivors: include a son, Dennis (Georganna) Krumlinde, of Wentzville, Mo.; two grandchildren, Rob (Sue) Krumlinde of Panama City, Fla., and Lisa Krumlinde of Osage Beach, Mo.; and a sister, Helen Svien of Cedar Falls.
Preceded in death by: her parents; her husband; and five sisters, Dorothy Corwin, Grace Mills, Alice Roever, Harriet Koester and Betty Beaudoin.
Services: 10:30 a.m. Wednesday, Dec. 18, at Dahl-Van Hove-Schoof Funeral Home, with burial at Cedar Valley Memorial Gardens, both in Cedar Falls. Visitation will be one hour before the service.
Memorials: to the American Cancer Society.
Obituaries and services notices published today in the Courier.
Raymond J. Meyer Jr.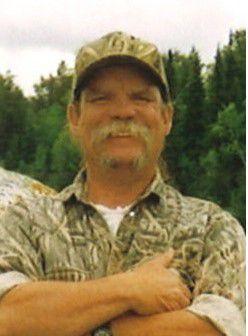 CEDAR FALLS — Raymond Joseph Meyer Jr., 64, of Cedar Falls, died Thursday, Dec. 12, at University of Iowa Hospitals and Clinics in Iowa City.
He was born Sept. 7, 1955, in Cedar Falls, son of Raymond Joseph and Mary Ann (Newton) Meyer. He married Jane Larkin on Oct. 20, 2000, in Cedar Falls.
He graduated from Cedar Falls High School in 1973 and was employed with the Iowa Department of Transportation as a construction technician and surveyor in Waverly, retiring in 2014.
Survived by: his wife; three sons, Adam (Gosia) Clore of Iowa City, Ben (Molly) Clore of Freeland, Mich., and Jesse (Julie) Meyer of Cedar Falls; a daughter, Amanda; eight grandchildren; three brothers, Garrett (Bev) Meyer of Pella, Rex (Tara) Meyer of Waterloo, and Guy (Jenny) Meyer of Cedar Rapids; and two sisters, Karla (Terry) Wagner of Gower, Mo., and Diane (Chris) Mahan of Kansas City, Mo.
Preceded in death by: his parents.
Memorial services: 11 a.m. Tuesday, Dec. 17, at Richardson Funeral Service, Cedar Falls. Visitation is 5 to 8 p.m. Monday, Dec. 16, at the funeral home and also for one hour prior to the service.
Memorials: may be directed to the Iowa DNR (502 E. Ninth St., Wallace Building 4th Fl, Des Moines 50319, and specify Fish and Wildlife Trust Fund on memo line).
Lisa Miller McCready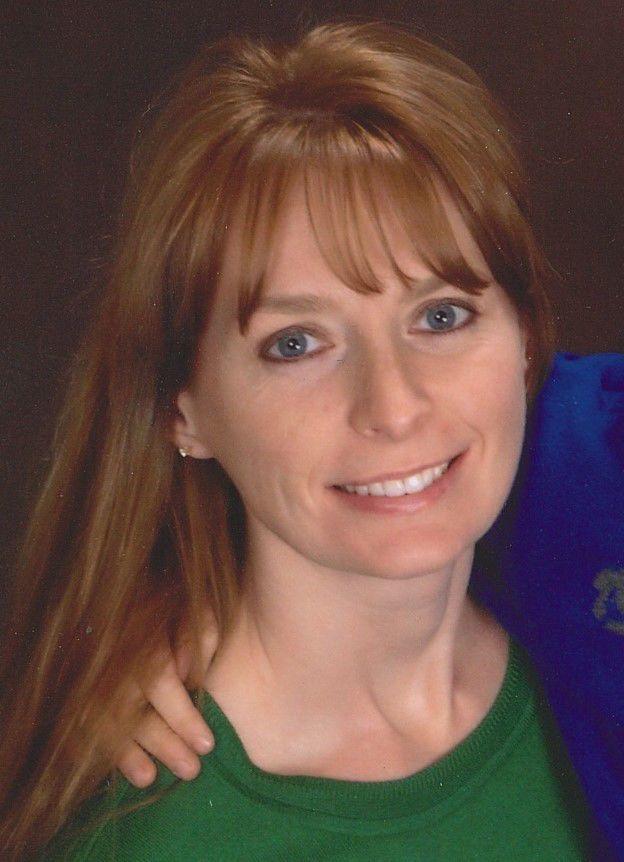 Lisa Kay (Miller) McCready, 46, of Waterloo, Iowa, passed away at Allen Hospital on December 12, from complications of appendiceal cancer.
Lisa was born on May 1, 1973 in Manchester, Iowa, the daughter of Myra (Mast) and Howard Miller. She worked at Professional Office Services, Inc. in Waterloo for twenty-two years, most recently as a Regional Territorial Associate. Lisa cherished her co-workers and management team at POS, holding many as dear friends. She truly loved her career and the challenge of making a difference for the people with whom she worked. On May 12, 2001, Lisa married Keith McCready at the Little Brown Church in Nashua.
Lisa is survived by her husband, Keith; her beloved son Connor at home; her mother, Myra; brothers and sisters, Howie (Vickie) Miller, Laura (Michael) Leyh, Kyle Wolff, and Cherie (Bobby) Rees; numerous nieces and nephews; and parents-in-law, Marilyn and Ron Davenport. She was preceded in death by her father, Howard; maternal grandparents Kelly Mast and Pearl Bailey; paternal grandparents, Roger and Phyllis Miller; aunt Nancy Miller; sister-in-law Carmen McCready; and special grandmother Evelyn Meier.
Lisa had a mischievous nature and enjoyed having people wonder exactly what she was up to, notorious for letting you know she was teasing by raising a single eyebrow. She loved her cats and couldn't resist feeding and/or taking in stray kitties that appeared in her yard. She enjoyed working out at the gym, bicycling, kayaking, gardening, and spending time with her son. She was called "little Lisa" by her paternal grandparents and bore a striking resemblance to her aunt Nancy.
An informal gathering of family, friends, and co-workers to celebrate Lisa's life will be held on Tuesday, December 17, at Willow Run Country Club in Denver, Iowa from 4:30-7:30 pm.
Memorials may be directed to the Cedar Bend Humane Society, a hospice organization in your community, or a charity of your choice.
Martha Ellen Marrah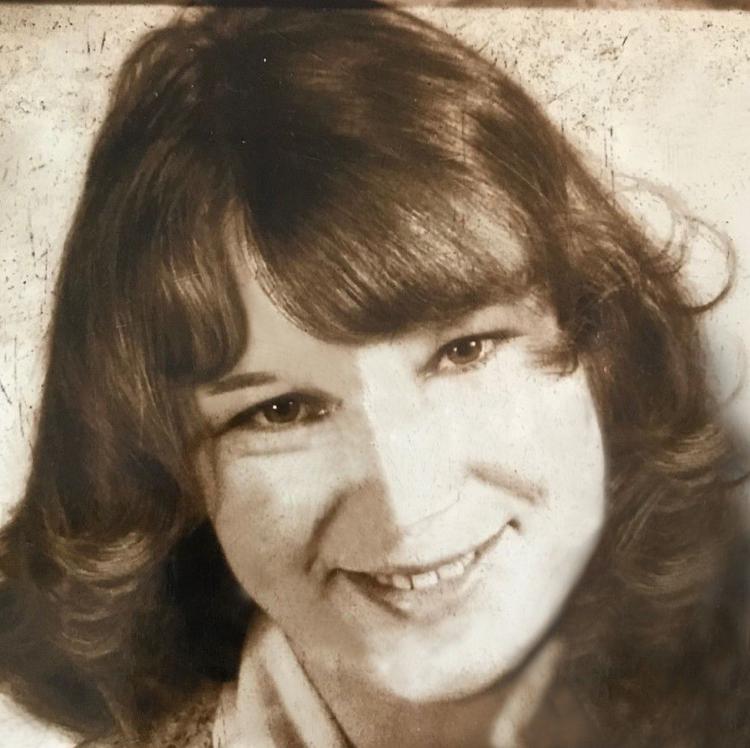 ELKADER — Martha Ellen (Robbins) Marrah, 67, of DeLand, Fla., formerly of Elkader, died Monday, Dec. 9, at home; services 11 a.m. Saturday, Dec. 21, at Peace United Church of Christ, Elkader, with inurnment at a later date. Visitation from 4 to 6 p.m. Friday, Dec. 20, and for an hour before services Saturday, all at the church; Leonard-Grau Funeral Home and Cremation Service of Elkader, (563) 245-1113, is assisting the family. Online condolences left with www.graufuneralhomes.com.
Randy Mangrich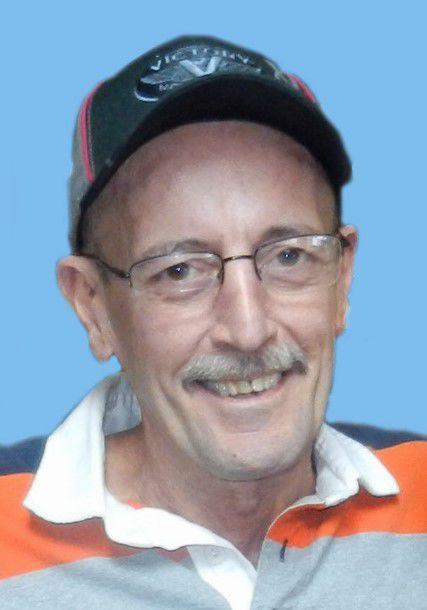 WATERLOO — Randy P. Mangrich, 66, of Waterloo, died Wednesday, Dec. 11, at UnityPoint Health-Allen Hospital.
He was born May 21, 1953, in Waterloo, son of James and Patricia Woellert Mangrich. He married Norma Jean Schladetzky on Aug. 31, 1991, in Dubuque.
Randy was employed by Chamberlains, Hawkeye Spring, and most recently by Criterion before retiring in May 2015. He served in the U.S. Air Force.
Survived by: his wife; three children, Kerri (Curtis) VanEe, Eric (Kristi) Mangrich, and Shane (Amber) Mangrich; and two stepdaughters, Ginger Niedert and Camille (Matt) Southall; nine siblings, Doug (Marlene), Bill (Lydia), Pat (Melinda), Alan (Deanne) and Steve (Missy) Mangrich, Mary (Dave) Neisen, Ranelle (Jerry) Bailiff, Shelley (Jeff) Roberts, and Cyndi (Torrey) Troy; 11 grandchildren, and seven great-grandchildren.
Preceded in death by: his parents; and a sister, Debbie Palumbo.
Private graveside service: will occur later this week. A celebration of life is planned for a later date. Hagarty-Waychoff-Grarup Funeral Service on South Street is handling the arrangements.
Memorials: may be directed to the family.
Randy's infectious smile and sense of humor will be missed by all who loved him. He loved his family very much. He had a giving heart, which truly had an impact on others. He loved to golf and fish, and despite his attempts, he wasn't very good at either one.
Bonnie 'Missy' Davis
DIKE — Bonnie Margaret "Missy" Davis, 72, of Waco, Texas, died Dec. 1.
She was born Dec. 5, 1947, in Speegleville, Texas, to Jefferson Vester "JV" Davis Sr. and Eunice Ledbetter Davis.
Missy graduated from "Old Midway" High School and completed an AA from McLennan Community College and earned a BS in home economics and MS in school counseling from Baylor University. She was teacher, cheerleader sponsor and school counselor for Penelope ISD, Waxahachie ISD and Riesel ISD. Missy retired from education in 2003 after 32 years and then worked for the Waco Foundation MAC Grant program.
Survived by: her wife of 30 years, JoLeen Eiklenborg; her cat, Ginger; her brother and sister-in-law, Jeff (Jean) Davis, Jr. of Shiloh, Texas; her nieces, Joycie (Gary) Pustejovsky of Abbott, Texas, and Donna (Dub) Holmes of Crawford, Texas; her uncle, John Ledbetter of Speegleville, Texas; sisters-in-law, LuRae (Jerry) Eberline of Wellsburg and CoLeen (Darwin) Pruisner of Boulder, Colo.; and brothers-in-law, Wendell (Julie) Hall Eiklenborg of Mitchellville and Sheldon Groote of Ankeny.
Preceded in death by: her parents; sister-in-law, Billie Joyce "BJ" Davis; sister and brother-in law, Carolyn and William Love; parents-in-law, Harold and Isabelle Eiklenborg, formerly of Dike; sister-in-law, DaNelle Groote, formerly of Wellsburg; and her cats, Little Bit, Krystal and MJ.
Celebration of Life: 2 p.m. Saturday, Dec. 28, at Lake Shore Baptist Church in Waco. Visitation and reception will follow the service, with a private burial service at a later date. Wilkirson Hatch Bailey Funeral Home, Waco, is assisting.
Memorials in lieu of flowers: may be directed to the Waco HumaneSociety, American Humane Society, or Fuzzy Friends of Waco.
Although Missy never had children, she loved her students. Her strong Christian faith guided her entire life. Missy had a special love for music and animals. She especially enjoyed singing along with Sandi Patty, Elvis, Barbara Streisand and songs from movies. Missy had no patience for the mistreatment of animals.
Sharon S. Heyer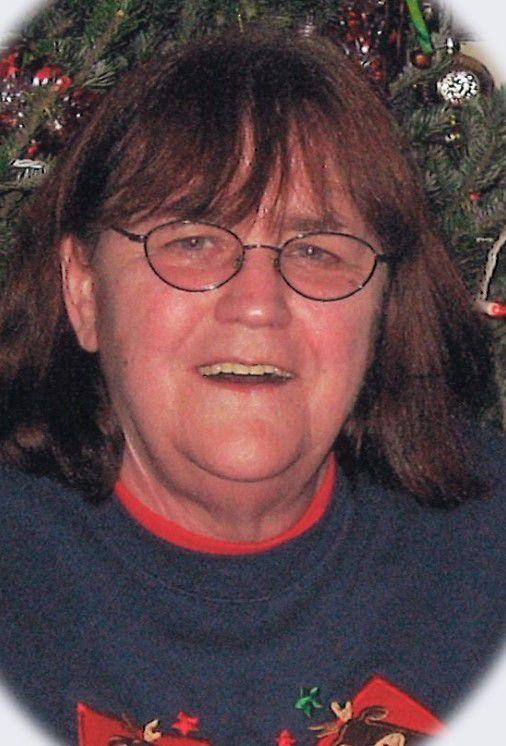 WATERLOO — Sharon S. Heyer, 69, of Waterloo, died Thursday, Dec. 12, at Cedar Valley Hospice Home.
She was born May 15, 1950, in Waterloo, daughter of Herbert L. and Minnie L. Chapman Bentley. Sharon married Dennis L. Heyer on Sept. 14, 1968; they later divorced.
She worked as a day care provider until her retirement in 1999.
Survived by: two daughters, Kristal (Ben) Fuller of Evansdale' and Heather (Steve) Carfrae of Waterloo; three grandchildren, Brittainey, Mercedes, and Teaghan; three great-grandchildren, Gabryella, Elysia, and Laila; two brothers, Paul (Isolde) Bentley of Colorado Springs' Colo., and Charlie (Shirley) Bentley of Centerville; and a sister, Marlys (Dale) Larson of Altoona.
Preceded in death by: her parents; three brothers, Lawerence Bentley, John Bentley, and Jerry Bentley; a sister, Marilyn Bentley; an infant grandson, Michael Heyer; and a special friend, Charles "Tom" Poling.
Services: As per Sharon's request a celebration of life will be held at a later date.
Sharon liked her pets, and loved life.
Father Mike L. Tauke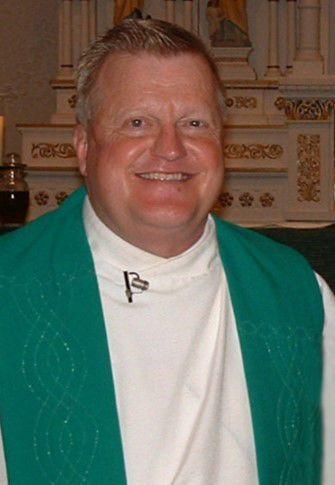 WAVERLY — The Rev. Mike L. Tauke, 71, of Waverly, died Wednesday, Dec. 12, at home.
He was born in Dubuque on Aug. 10, 1948, to Leonard and Francis (Hoefer) Tauke.
Father Mike graduated from Western Dubuque High School in Epworth, in 1966 graduated from Loras College with a bachelor of arts degree in history and attended St. Mary's Seminary and University in Baltimore, receiving his master of divinity degree in 1973. While in Baltimore, he served as an assistant chaplain at Spring Grove Mental Hospital and the University of Maryland. He also served in the Annunciation Parish in the suburbs of Baltimore. He was ordained a deacon by Cardinal Lawrence Shehan in 1973 in the Cathedral of Mary Our Queen in Baltimore. He then served as deacon at Sacred Heart parish in Oelwein. In 1974, he was ordained to the at St. Francis Xavier in Dyersville.
His assignments were St. Anthony's in Dubuque (1974-1980), Waukon and West Ridge (1980-1982), associate pastor at St. Joseph in New Hampton and faculty at St. John School (1982-87), associate pastor at St. Thomas Parish and Student Center in Ames (1987-90), chaplain at Mount Mercy College and S. H. Convent in Cedar Rapids (1990-96), administrator at LaMotte and Andrew (1996-97), sacramental priest at Anamosa (1996-97), pastor at St. Joseph & Assumption in Cresco (1997-99), pastor at St. Bridget in Bluffton (1997-2000), pastor at Notre Dame Parish in Cresco (1999-2000), pastor at St. Mary Parish in Waverly (2000-12) and pastor at St. Mary Parish in Ackley and St. Patrick Parish in Hampton (2012-2015). Father Mike retired in 2015 and returned to Waverly to reside.
Survived by: his sister, Mary Ann Tauke of Farley; brother, William "Bill" (Marian) Tauke of Earlville; two nieces, Jenny (Jason) Domeyer of Earlville and Tammy (Mike) O'Brien of Jesup; and two great-nieces and five great-nephews.
Preceded in death by: his parents; a brother, John Tauke in infancy; and several aunts and uncles.
Services: 3 p.m. Sunday, Dec. 15, at St. Mary Catholic Church in Waverly, with private family burial at the church cemetery. Kaiser-Corson Funeral Home is assisting the Tauke family with arrangements.
Memorials: may be directed to the Food Pantry, and those attending are encouraged to bring something for the food pantry.
Gaudette Sunday "Rejoice in the Lord" was Father Mike's favorite Sunday. How fitting that the day of his service should be his favorite Sunday. Father Mike was known for getting his parishes to say, "Amen" and "WOW."
Service Notice: Roger D. Sage
DUMONT --- Roger Dean Sage, 69, of Dumont, died Thursday, Dec. 12, at UnityPoint Health-Allen Hospital in Waterloo. Services are 11 a.m. Monday, Dec. 16, at Sietsema Vogel Funeral Home in Dumont, 641-857-3303. Visitation is 10 to 11 a.m. Monday, prior to the service at the funeral home; private burial in Dumont Cemetery at a later date. In lieu of flowers, memorial to the Dumont American Legion; www.sietsemavogelfuneralhomes.com.
Eleanor L. Thompson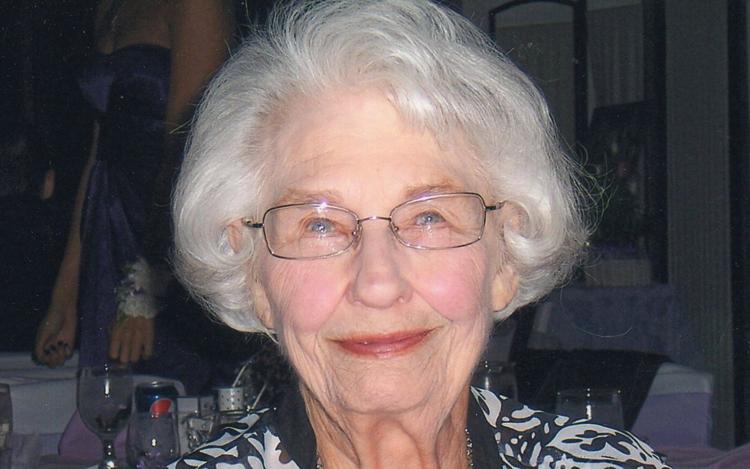 WATERLOO — Eleanor L Thompson, 94, of Bemidji, Minn., and formerly of Waterloo, died Friday, Dec. 13, at Sanford Medical Center in Bemidji.
She was born Dec. 1, 1925, in Ossian, daughter of Leonard and Laura (Osmundson) Johnson. She graduated from Ossian High School. Eleanor married Torvald (Toby) Thompson on Oct. 8, 1949, at First Lutheran Church in Ossian. He died June 22, 2007.
Eleanor worked at Chamberlain Manufacturing in Waterloo from 1964 to 1980. She was a member of Trinity Lutheran Church in Waterloo and was a charter member of Ascension Lutheran Church organized in 1987.
Survivors: two daughters, Cheri Thompson (Larry Anderson) of Becida, Minn., and Barbara (Don) Kulish of Las Vegas, Nev.; a granddaughter, Alexandra (Chris) Hainsworth of Sydney, Australia; three great-grandchildren, Atticus, Calliope, and Harper Hainsworth; and numerous nieces and nephews.
Preceded in death by: an infant son, Mark Edward Thompson; her husband, Toby; a brother, Orlin Johnson; and a sister, Sylvia Meyer.
Services: 11 a.m. Wednesday, Dec. 18, at Ascension Lutheran Church, 2211 Maynard Ave., Waterloo, with burial in Garden of Memories Cemetery. Visitation is for an hour prior to services at the church.
Memorials: to the family.
Eleanor enjoyed cake decorating, hat making, ceramics/porcelain, quilting, flower arranging and was a noted seamstress. She also enjoyed camping, fishing and spending her winters in Las Vegas with family.
Margaret 'Marge' Kinney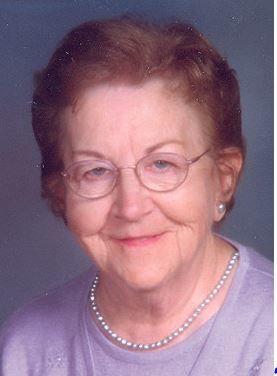 Margaret Ann "Marge" Kinney, 97, of Waterloo, died Thursday, Dec. 12, at MercyOne Waterloo Medical Center of a stroke while rehabilitating from a fall at her home.
She was born Nov. 22, 1922 in Dunkerton, the daughter of Harry R. and Cleo Smelser Gardner. She married George Kinney II in June 1943 in Salina, Kan. and they divorced in 1969.
She was a 1940 graduate of Garrison High School, where she excelled in basketball. She worked in Waterloo at the Quick Lunch restaurant on Mulberry Street and at Associated Manufacturing, producing mortar rounds during World War II. In the 1960s, she worked at the Maywood Lunch on East Fifth Street downtown and at the Sacred Heart School cafeteria. She graduated from Young Cosmetology College and owned and operated Marge's Beauty Salon out of her home from 1970 until retirement in 2001.
Survivors include: a daughter, Mary Ann Hindman Grobstich and her husband Roger of Cedar Rapids; two sons, Pat Kinney of Waterloo and Dr. William J. Kinney of Byron, Minn.; a daughter in law, Denise Padfield-Kinney of Freeport, Ill.; two brothers, John H. Gardner of Waterloo and Adrian Gardner of Pleasantville; 10 grandchildren; 12 great grandchildren and nieces and nephews.
Preceded in death by: two sons, Michael J. Kinney and George J. Kinney III; a son-in-law, Steve A. Hindman, four sisters, Doris Augustson, Arlene Burns, Norma Blomgren and Edith Cooley and a brother, Alfred Gardner.
Services: 10 a.m. Friday, Dec. 20, at Blessed Sacrament Catholic Church. Visitation will be 4 to 7 p.m. Thursday, Dec. 19, at Hagarty-Grarup-Waychoff Funeral Service on West Ridgeway, where there will be a 4 p.m. rosary and 6:30 p.m. vigil service.
Memorials: to Blessed Sacrament Catholic Church.
Orphaned at an early age, Marge overcame many obstacles in her life to become a successful self-employed small business owner and make a fun and loving home for her children and grandchildren, independently managing her own affairs until her passing. She made many friends through her decades in the community and in business and enjoyed jigsaw puzzles, winning at Scrabble and cards, the Chicago Cubs and especially time with her large family and her "pew friends" at church. Many people considered her a second mother. She was devout in her love of the Blessed Sacrament and for the people of her parish so named.
Gordon 'Rick' Olsson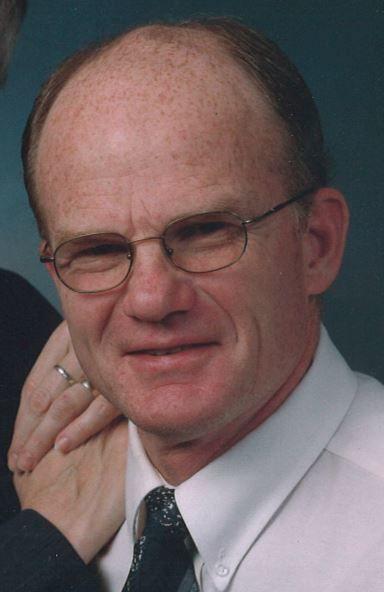 WATERLOO — Gordon Eric "Rick" Olsson, 77, of Waterloo, died Saturday, Dec. 14, at the Cedar Valley Hospice Home in Waterloo.
He was born Feb. 18, 1942, in Cedar Falls, son of Gordon E. and Gertrude Naber Olsson. Rick graduated from Cedar Falls High School in 1960.
He married Judy Smith on Sept. 11, 1964, in Waterloo. They later divorced. He then married Terrie Rogers Jones on Jan. 3, 1977 in Waterloo. Rick served in the U.S. Navy during the Vietnam era and was employed as plant manager for Aramark Services for 26 years, retiring in 1993.
Survivors: his wife of Cedar Falls; two sons, Ricky (Apryl) Olsson of Waterloo, and Jeremy (Merry) Jones of Chambersburg, Penn.; a special daughter, Penni Kampman of Waterloo; 10 grandchildren; three great-grandchildren; and three brothers, Dick (Pat) Olsson of Waterloo, Terry (Janice) Olsson of Mankato, Minn., and Scott Olsson of Paw Paw, Ill.
Preceded in death by: his parents; a sister, Judy Kammerdiner; and a niece, Laurie Kammerdiner.
Services: 11 a.m. Wednesday, Dec. 18, at Richardson Funeral Service in Cedar Falls, with interment in the Greenwood Cemetery. Visitation will be Tuesday from 4 to 7 p.m. at the funeral home. Military honors will be provided by the Cedar Falls AMVETS Post 49.
Memorials: to the family.
Get Election 2020 & Politics updates in your inbox!
Keep up on the latest in national and local politics as Election 2020 comes into focus.