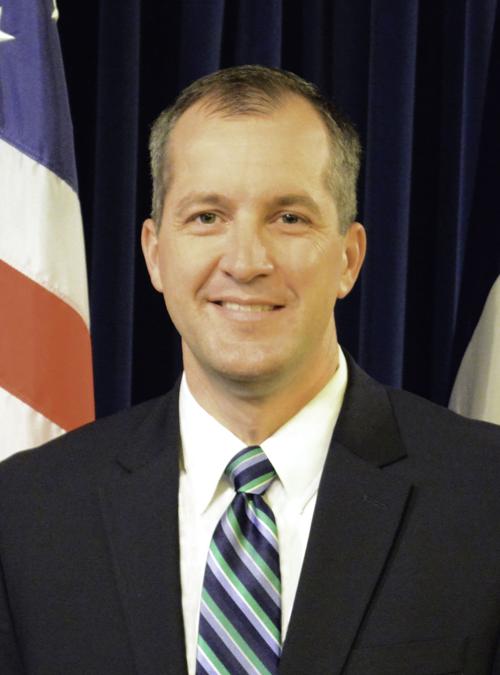 DES MOINES — Two of Iowa's statewide primary races took hours past the polls' closing Tuesday night to resolve.
One contest ended with an historic nomination, while the other remains undecided and headed to convention.
Deidre DeJear won the Democratic primary for Iowa Secretary of State, making state history as the first black major party nominee for statewide office.
DeJear edged Jim Mowrer in a close Democratic primary; DeJear received 51.1 percent of the vote and Mowrer, a previous Democratic candidate for Congress, 48.8 percent.
The 32-year-old DeJear is a small business owner from Des Moines. She will face Republican and current Sec. of State Paul Pate in the general election.
"I am so humbled and honored by last night's results. We did it," DeJear said in a statement issued Wednesday by her campaign. "I am ready to roll up my sleeves one more time and get back to work. My vision for this office — where all voters have equal access to the ballot box and our elections are fair and accessible to all — is one that I know we all share."
Iowa Secretary of Agriculture
The five-man race to be the Republican candidate for Iowa Secretary of Agriculture appears to be headed for resolution at the party's state convention.
Republican Mike Naig received the most votes in Tuesday's primary election, but they were not enough to secure the nomination.
Naig, the current state ag secretary, did not receive the required 35 percent of the vote to earn his party's nomination, according to the unofficial results. He received 34.7 percent of the vote, beating out state senator Dan Zumbach, who finished with 21.4 percent.
If those results hold once the official results are tallied, state law requires the party to select its candidate at its state convention.
The official results will be published after each county completes its canvass, or verification, of vote counts on Monday or Tuesday. The state convention is scheduled for June 16 at the Iowa State Fairgrounds.
At the convention, delegates elected by fellow party members will vote for the party's nominee. Any of the candidates in the race can win.
In the unofficial results, Naig and Zumbach were followed by former Iowa Farm Bureau leader Craig Lang at 18.6 percent, Ray Gaesser at 16.2 percent and Chad Ingels at 8.9 percent.
Naig, in a statement issued Wednesday by his campaign, celebrated winning 60 counties and beating the field by more than 13 percentage points.
"Last night Iowa Republican voters sent a clear message they are very pleased with the direction we've been leading Iowa agriculture, and I am grateful for that support across the state," Naig said. "If this does head to convention, I am excited and prepared, and I look forward to continue working hard to move Iowa agriculture forward."
The five Republican ag secretary candidates got in the race after former Sec. Bill Northey was appointed to a position in the federal ag department. Northey had held the post since 2007.
Gov. Kim Reynolds appointed Naig, a former deputy state ag secretary, to replace Northey in March.
Tim Gannon, a former aide to Tom Vilsack while Vilsack served as governor and in the federal ag department, is the lone Democrat in the race. He will face the Republican nominee in the general election. If elected, he would be the state's first Democratic ag secretary since Patty Judge served from 1999 through 2006.
"While Republicans determine their nominee, I will be speaking to all Iowans on the importance of agriculture to our state, and how agriculture can help revitalize rural Iowa," Gannon said Wednesday in a statement issued by his campaign. "Iowans deserve an educated debate on these pressing issues and I look forward to a respectful campaign in the months ahead."
Naig is just the fifth Iowa ag secretary since the position was created in 1972. Republican Robert Lounsberry held the post until 1987. He was succeeded by Democrat Dale Cochran, who held the post until Judge's election.