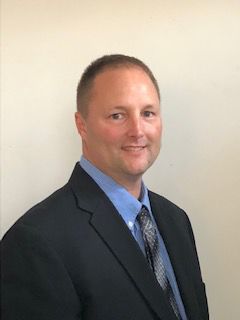 WATERLOO — Work to comply with federal wastewater laws may have contributed to a large number of sewer backups last week north of Byrnes Park.
Waterloo public works officials believe work performed last fall to separate sanitary from storm sewer lines at two locations contributed to basement backups during severe storms Monday.
Public Works Division Manager Randy Bennett said the city moved quickly to get Iowa Department of Natural Resources approval to restore one of the cross connections Thursday.
"There's no guarantee, with the amount of rain that we got, that we can say with 100 percent certainty that this still might not have happened anyway," Bennett said of the flooded basements.
Waterloo was slapped by the U.S. Department of Justice in 2016 with a consent decree requiring it to separate sanitary sewer lines, which run from homes to the treatment plant, from storm sewer lines, which typically discharge without treatment into rivers and streams.
Sewer workers televising lines discovered the sanitary and storm sewer lines were connected at the intersections of Lawnhill Avenue at West Third Street and at Home Park Boulevard. The DNR was notified, and those cross connections were removed in September.
But problems arose June 9 when the city was hit with 2.1 inches of rain in a few hours, causing a few homes to report basement backups.
"Per our records we hadn't had any basement backups in that area since 2010 … that were reported anyway," Bennett said.
When many homeowners reported backups Monday, it was apparent the former cross connections previously helped prevent the sanitary sewer lines from backing up.
"Through further evaluation now … it's quite obvious to us through visual observation that this sanitary line was relieving itself into a storm line that went straight (north) to Black Hawk Creek," said Brian Bowman, treatment operations supervisor. "In retrospect it served this area for a long time as an overflow device."
While the DNR has allowed the city to restore the cross connection at Lawnhill and Home Park, the city will now be required to report it as an illicit discharge of waste water into Black Hawk Creek.
Engineers have stepped up the search for a permanent solution to the sanitary sewers in that area so the cross connection can be removed permanently.
Meanwhile, Bennett noted homeowners can help the situation by disconnecting home sump pumps and footing drains from sanitary sewers and discharging it on the ground outdoors.
"A lot of homes in this area were built in the (1920s) and '30s," he said. "A lot of their footing drains and sump pumps unfortunately are tied to the sanitary, which is a huge contributing factor why we have issues with the (sanitary sewer overflows)."
City officials noted they have been working to resolve sanitary sewer issues, which have caused overflows and backups in other parts of the community too.
Waterloo has spent $12 million on collection system improvements since 2014 and another $5 million replacing sanitary sewer lines when streets are rebuilt.
More than $22 million in collection system and treatment plant projects are under contract or construction now.
Some $90 million in projects are programmed over the next 12 years to upgrade city sewer collection and treatment systems.
Bennett said he expects to report on the Byrnes Park area situation and other sewer projects at Monday's City Council meeting.
WATCH NOW: Courier rescue videos
From the Courier archives: Videos of emergency workers and good Samaritans pulling off dramatic rescues in the Cedar Valley.
Get Government & Politics updates in your inbox!
Stay up-to-date on the latest in local and national government and political topics with our newsletter.