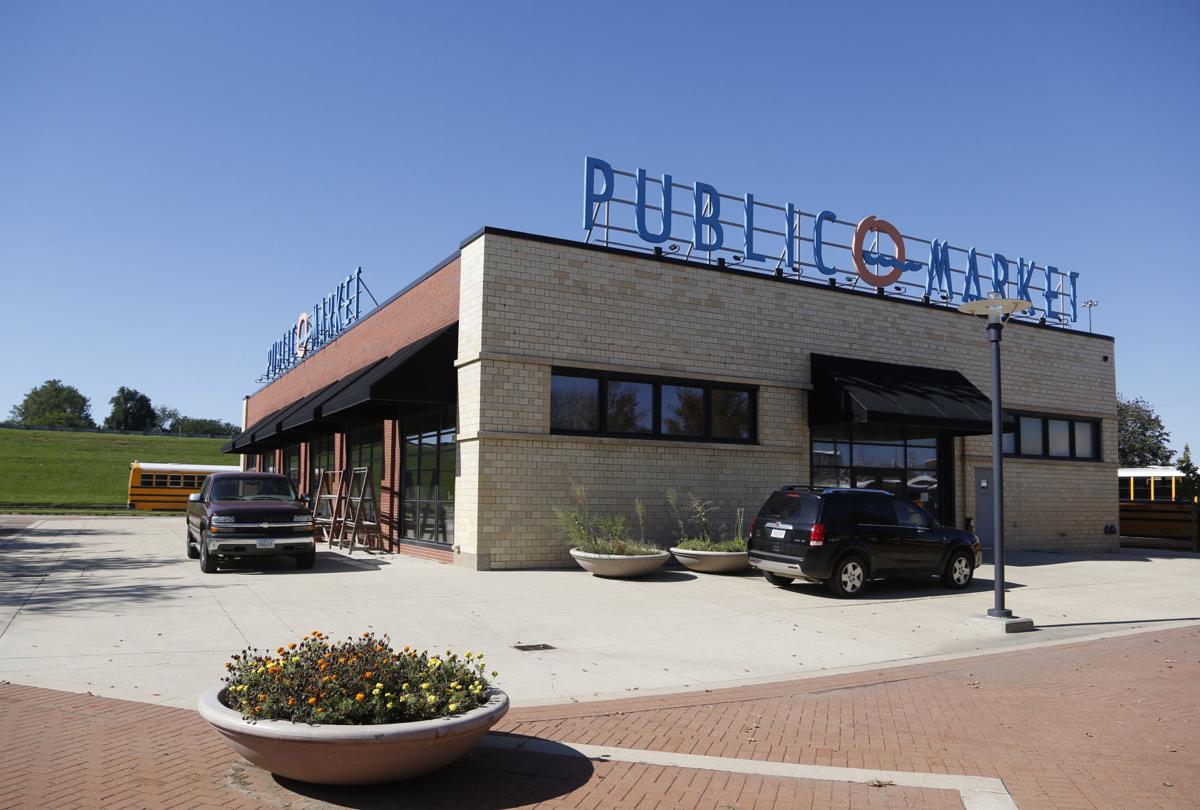 WATERLOO — The city's first kombucha tea brewery has come out on top in a battle for the RiverLoop Public Market Building.
Waterloo City Council members voted 5-0 Tuesday to approve a seven-year lease with Verve Kombucha to operate a bistro and brewery for the fermented tea product in the high-profile downtown building.
Verve was selected over Lark Brewing Co. and Waterloo Bicycle Works, which had also submitted proposals to lease the facility.
Jim Miller, representing the Waterloo Development Corp., said the fact three businesses sought to occupy the vacant RiverLoop Public Market was a testament to the momentum downtown.
"I think it's a sign the city's doing the right things, the WDC is doing the right things," Miller said. "Some of that progress is directly the result of the owners of Verve."
Verve is a partnership between Sidecar Coffee's Andy Fuchtman and Alex Hottle, SingleSpeed Brewing's Dave Morgan and developer Brent Dahlstrom.
"I think we're the right team in the right place at the right time," Fuchtman said. "Thanks to the other folks that submitted their ideas. A little competition makes things better."
Councilman Chris Shimp said it was difficult to pick a winner from the three proposals.
"I knew getting into politics there was going to be some tough decisions, and this was probably one of the toughest that I think I've faced so far," Shimp said. "All three of these are great projects."
Waterloo Bicycle Works, located across the street from the RiverLoop Public Market, had eyed the building as an expansion opportunity and was planning to bring in Raygun, a retailer know for its unique t-shirts, as a tenant.
Lark Brewing was hoping to move from its location under the former Beck's Tap Room on University Avenue, expand its beer brewing operation and open a barbecue restaurant.
Darin Beck, an investor in Lark, called the vote a "do or die situation" for the brewery's future in Waterloo, noting a new facility was needed immediately.
"No matter who you end up awarding the lease to, we wish them success," Beck said before the vote. "We offered more rent. We offered, in my opinion, the better proposal."
Mayor Quentin Hart said both Lark and Waterloo Bicycle Works had the city's "full commitment" to help them find another location downtown.
"Those conversations will begin immediately," he said.
Verve will receive free rent for one year under the lease agreement while it renovates the building into a brewery and restaurant. Rent starts at $1,000 a month during the second year and grows to $4,000 per month in year seven.
The city received a state grant to turn a former lawn care building into the Public Market, which requires it to remain in public ownership through 2025. A food cooperative occupied the building for five years before closing more than a year ago.
Get Government & Politics updates in your inbox!
Stay up-to-date on the latest in local and national government and political topics with our newsletter.