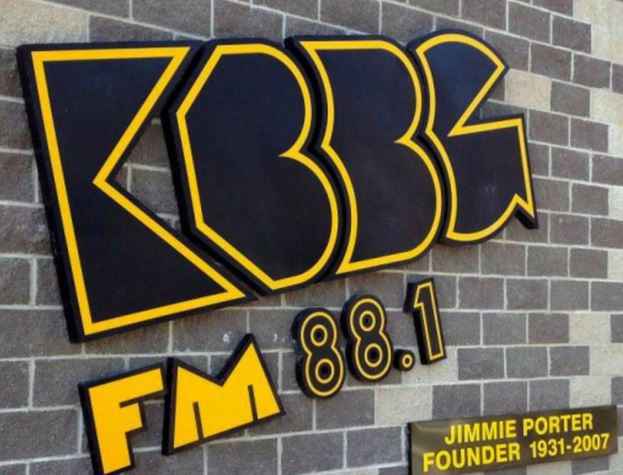 WATERLOO — A longtime public radio station is still struggling to stay on the air.
Afro-American Community Broadcasting Inc., broadcasting from Waterloo as KBBG-FM 88.1, has not managed to rebound financially and has terminated all of its paid staff.
"It is due to the lack of funds and any financial sustainability," said Dr. Gloria Kirkland-Holmes, KBBG's board president. "We've just been hanging on by a thread."
The station, founded in 1977 by Jimmie Porter, was beset last year with declining federal grant revenue and donations coupled with equipment breakdowns at its headquarters on Newell and Mobile streets.
Executive Director Deborah Berry, Community Outreach Director Edyce Porter and accountant Candice Lanning were all laid off in July.
Kirkland-Holmes, who took over as board president in January, said the board voted Jan. 21 to implement a hiring freeze and send termination notices to those on layoff.
KBBG has stayed on the air with volunteers and largely automated programming. While bills are being paid as they arrive, the station is surviving on a razor-thin margin.
"We're open by the grace of God," Kirkland-Holmes said.
You have free articles remaining.
The station is not eligible for federal funds through the Corporation for Public Broadcasting because rules require recipients to have at least two paid staff members, she said.
The Black Hawk County Gaming Association in December provided a $75,000 challenge grant. KBBG raised $60,000 in donations to leverage most of the grant and can receive the remaining $15,000 once it completes the fundraising match.
"The money they gave us was really very helpful," Kirkland-Holmes said.
KBBG raised some money during an on-air fundraiser on Martin Luther King Jr. Day, and the station's community advisory board is working on a fundraising event at the Elk's Club in March.
"In April we are planning to launch a community drive radiothon like we used to have," Kirkland-Holmes said. "We're reaching out on air and hoping some of our followers will help us save the station."
She also is talking to former employees and DJs to see if they can help provide some live programming to break up the automated programming.
KBBG was started to provide entertainment, news and give a voice to the local African-American community. While that has been a constant target audience, the station has expanded its reach over the years and included a broad array of public service programming.
The station accepts donations through its website, in person or by using the KBBG app.
Staffer Tim Jamison's most memorable 2019 stories:
Courier Reporter Tim Jamison's most memorable stories of 2019
It wasn't always the most important news of the day that stood out to me this year. For the most part, these stories were the ones that reminded me that newspapers play an important role in informing and connecting our community.