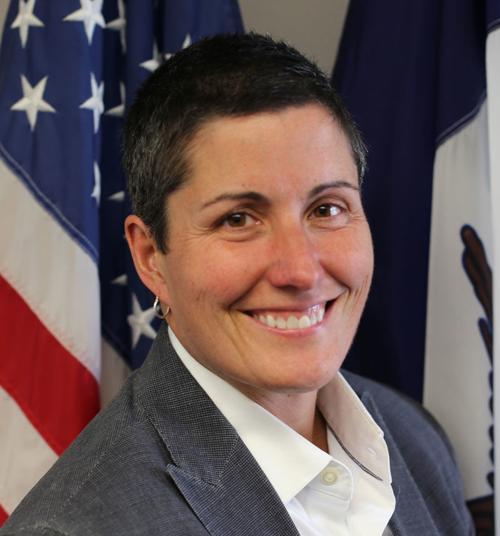 JOHNSTON — Iowa's prison chief reported Monday that two staff members and one inmate have tested positive for coronavirus as the state works to reduce the number of offenders confined in close quarters in the state's nine prisons.
Beth Skinner, director of the state Department of Corrections, confirmed that a second correctional officer at the Iowa Medical and Classification Center in Coralville had tested positive for COVID-19. The employee had not been at work since April 9 so DOC officials did not expect any exposure to inmates or staff.
The inmate, who tested positive over the weekend, had been transferred on Thursday to the Coralville prison from Henry County in southeast Iowa.
Skinner said Iowa's prison population has been reduced from 8,495 inmates in March to 8,370 on Monday — the lowest population since June 30, 2017, but still 20.7 % over the prisons' design capacity.
Since March 1, 811 offenders have been released from prison. Another 748 were admitted.
"We're working closely with the Board of Parole, which has authority to release those that would likely succeed in a community setting," Skinner said Monday during Gov. Kim Reynolds' daily COVID-19 news briefing. "Together, our agencies are working to find a balance between good public safety and the safety of the institutions for our staff and those incarcerated."
Currently, she said, 482 offenders have been approved for release and another 92 for future releases.
The department is assessing the number of beds available in community-based corrections housing, where 10 offenders and four staff members have reported positive COVID-19 results.
Department officials, she said, are "exercising our options to keep these individuals in their communities as long as it does not pose an imminent public safety risk, while working with county sheriffs to stop admissions and revocations (of probation and parole) from county jails during the coronavirus outbreak."
"We had been expecting positive cases and have been planning for months," Skinner said.
Skinner told reporters her department has implemented preestablished action steps and procedures for identifying COVID-19 contacts with staff and offenders and quarantining those exposed.
Those steps include the deployment of "clean teams" to disinfect high-traffic or possibly contaminated areas and to quarantine offenders who have or are likely to develop COVID-19 and prevent their transfer to another facility or release.
Visitation has been suspended at all prisons until further notice, she said.
All inmates are screened at intake and quarantined for 14 days. she said. All staffers are to wear masks, and inmates are strongly encouraged to wear masks.
All inmates at the Coralville prison are required to wear masks since there has been a positive case there, and their temperatures are checked twice daily. Inmates with COVID-19 symptoms are quarantined.
Also Monday, Skinner said Iowa Prison Industries has been instrumental in producing personal protective equipment and other items need to combat the COVID-19 pandemic, including 62,378 masks, 6,305 face shields, 7,661 gowns and 16,060 gallons of hand sanitizer.
Concerned about COVID-19?
Sign up now to get the most recent coronavirus headlines and other important local and national news sent to your email inbox daily.