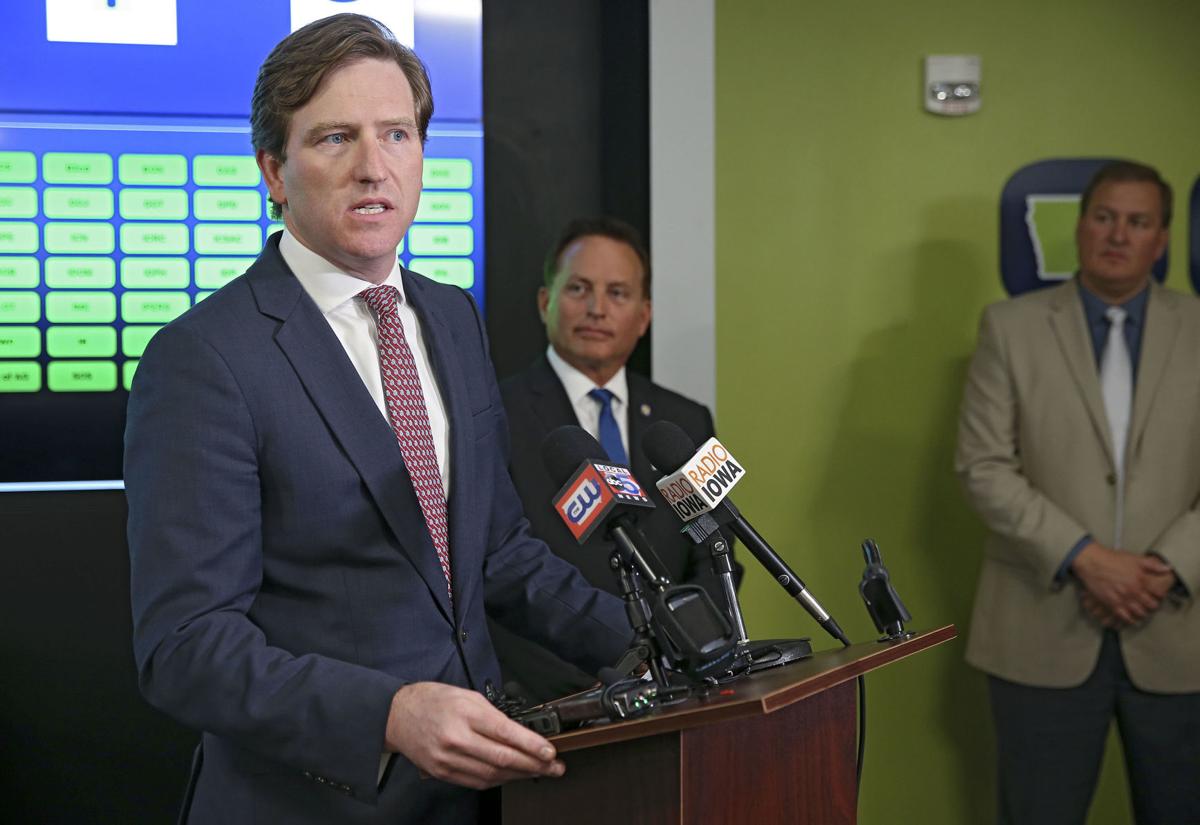 DES MOINES — State and federal officials Tuesday worked to assure the integrity of Iowa and the nation's voting system is protected against would-be cyberattackers.
Chris Krebs, President Donald Trump's nominee for undersecretary of the National Protection and Programs Directorate in the U.S. Department of Homeland Security, joined Iowa Secretary of State Paul Pate to discuss cybersecurity and to give reporters a glimpse of the Iowa Office of the Chief Information Officer's Security Operations Center in the basement of the Hoover State Office Building.
"First in the nation in voting demands first-in-the-nation security," said Pate. He announced the dedication of new resources to all 99 counties to ensure the security of Iowa's elections.
"Iowa goes first in the presidential nominating process, we're one of the top states for voter registration and voter participation, and we're working hard to make sure we have the best cybersecurity in the nation," Pate said.
Pate said he will conduct cybersecurity workshops with county auditors and technology staffers June 20 and June 21.
Krebs said all levels of government are working with private-sector companies to "ensure your vote counts and is counted correctly."
He said election officials will conduct national exercises to assess risks and run through response plans.
"We understand the potential risk. We understand the bad things that might be able to happen," Krebs said. "The most important thing we can do is ensure that voters have confidence in our election systems."
Pate and Krebs acknowledged Russian attempts to hack into state election systems, an effort the federal official called "unprecedented" and "unacceptable."
While Iowa was one of 21 states targeted, Pate said Iowa's voting system wasn't hacked. The state uses paper ballots.
"We don't do it on the internet. We don't do it through email, so there's nobody in Moscow, Russia, who's changing or voting for you. I just want Iowans to be confident and assured of that," he said.
"We were not hacked in 2016. Someone in the Russian government scanned our public website, which is not connected with the voter registration database. I-Voters is housed in a separate, secure location. What happened was the equivalent of a burglar driving around a neighborhood, except in our case they weren't even in the right city," Pate added.