WATERLOO — A regional group that advises local governments has proposed creating an interactive online trail map to replace the area's paper maps.
Iowa Northland Regional Council on Governments transportation planners Kyle Durant and Aldina Dautovic presented the potential map at Tuesday's Waterloo Leisure Services Commission meeting, noting it would serve as "an online extension of the Cedar Valley Trails and Recreation Guide" paper brochures.
The Cedar Valley Interactive Trail Map would cover both Waterloo and Cedar Falls rec trails as well as the Cedar Valley Nature Trail, and incorporate elements like trailheads, parking, restrooms and water fountains. He added it would work similarly to how INRCOG's Cedar Valley Water Trails map works for paddlers.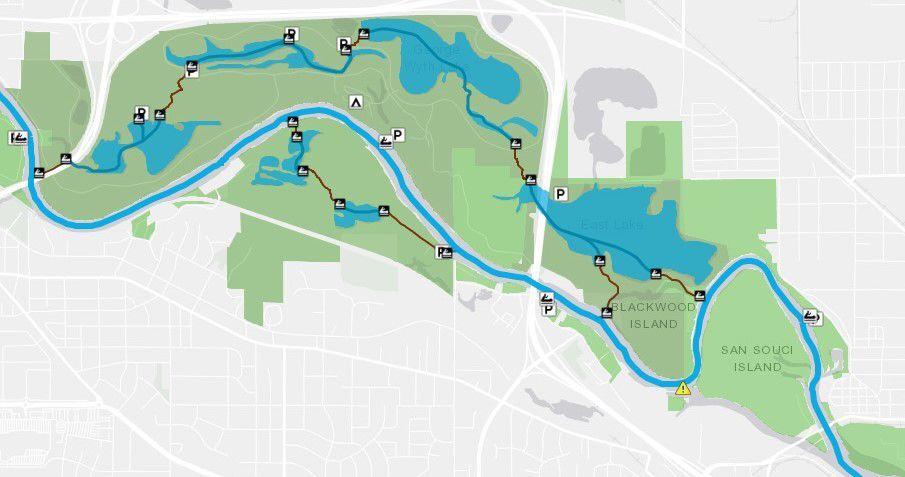 "For water trails, we show public land, a couple points of interest, the water line, dams, and you can click on it and it'll provide more information. The plan is to do something similar with the trails," Durant said.
The pair said the map, accessible online and via scannable QR codes, would replace the paper maps given out by the local tourism bureaus and be more user friendly for technologically savvy riders. INRCOG expects to launch the map in the spring.
A local interactive map would also keep up with new trail segments and trail closures better than the online Iowa Department of Transportation bike trails map, which was currently not showing existing trail segments built in the last several years, such as the Shaulis Road trail, Durant said.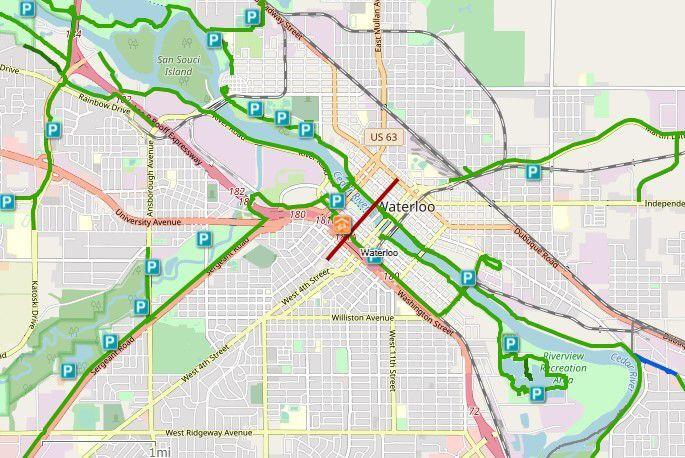 City councilor Dave Boesen suggested adding bicycle repair stations, which are throughout the trail system, to the map, which Durant said would be a "simple" addition.
Boesen also asked if QR codes placed along the trails could take users directly to a "you are here" pin. Durant said he thought that was possible, but noted it would be a bit more work to get it done.
Dwight Dierks, treasurer of the Cedar Trails Partnership, said his organization had also seen a presentation on the proposed map, but "didn't have any definite idea on what should be done with it at this point." He noted the Iowa DOT interactive map seems to work fine and just needed a few edits.
"I ride down in Iowa City, and I pull up the state map. It works for me," Dierks said.
Durant said, besides getting the trails correct in the first place, INRCOG could keep up with trail closures and other last-minute changes that users would want quicker than Iowa DOT was able to provide. Plus, he said, INRCOG was developing the map through its existing funding and wasn't asking the commission or the cities involved to pay anything extra at this time.
"There's no money really from anyone being put into this, other than our time through normal programming," he said.
This story was updated Sept. 21 to reflect that the Cedar Trails Partnership had not seen the proposed map, but simply seen the presentation on the map.