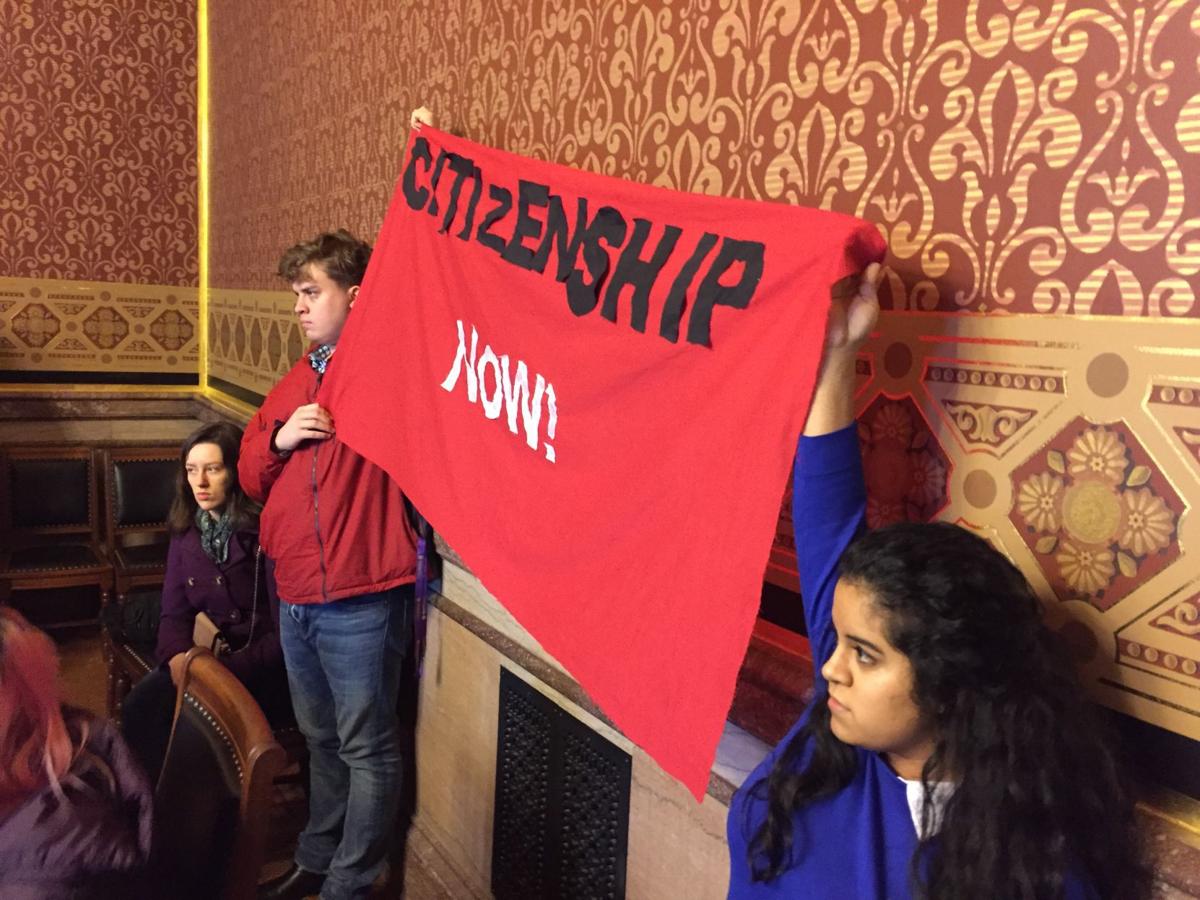 DES MOINES — Republicans on a House panel approved a bill aimed at curbing "sanctuary" policies where local officials refuse to cooperate with federal immigration authorities.
"This is about the rule of law, pure and simple," said Rep. Steven Holt, R-Denison.
Opponents attending the House Public Safety subcommittee meeting said the bill is unnecessary, mean-spirited and racially charged.
The bill would prohibit government entities in Iowa from adopting "sanctuary" policies.
It would prohibit the state, cities, counties, universities and public colleges from withholding information about a person's immigration status. Law enforcement officials also couldn't be prohibited from gathering such information.
"I believe that it is un-Iowan to pass this bill," said Monica Reyes, a University of Northern Iowa alumnus who now works in Des Moines as a mortgage lender. "I cannot imagine what kind of fear it would instill into our youth."
"Clearly, this bill is an attack on the Latino community. This bill is about hate," added Joe Henry of the League of United Latin American Citizens of Iowa.
Others expressed concern the bill would chill communications between community members and law enforcement, adversely impact domestic violence victims and create conflicts for religious leaders.
Holt countered the bill is intended to bring order to the enforcement of U.S. immigration laws. He rejected a suggestion from Rep. Wes Breckinridge, D-Newton, the subcommittee table the proposal until it gets testimony from law officers.
"This bill is coming from thousands of Iowans who are demanding that immigration laws be enforced, and it is not mean-spirited or racist to enforce the law. It is not aimed at any community. It is aimed at enforcing the rule of law," Holt said.