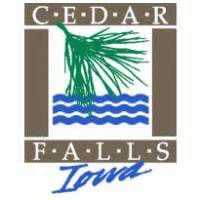 CEDAR FALLS — A resolution will be considered Monday by the City Council urging Gov. Kim Reynolds to implement stricter guidelines on people's movements in the face of the coronavirus threat.
The council meets at 7 p.m. Monday in City Hall via video conference.
A statewide "safe at home order" is proposed with Cedar Falls joining officials from Black Hawk County and other area cities in asking for it. The resolution suggests people should stay home to avoid contributing to the spread of COVID-19 "except for when conducting essential activities."
It says the definition of "essential" should be based on guidance from the U.S. Department of Homeland Security and the Centers for Disease Control.
Mayor Rob Green and Waterloo Mayor Quentin Hart talked about the need they see for the order during a Thursday briefing by local officials on the coronavirus pandemic.
In other business, the council will:
Hold a public hearing on the proposal to vacate and dedicate a storm sewer easement on the northeast corner of 312 W. First St. as part of a project to build a new facility by Community Bank & Trust.
Approve permeable alleyway and street construction project contracts for which low bids were received last month. Benton's Sand & Gravel bid $208,145 for the alley work. Peterson Contractors Inc. bid $3.39 million for the street construction.
Consider purchasing a $230,832 water tank/pump truck from Toyne Inc. for the Public Safety Department. General obligation bonds of $200,000 have been allocated for the purchase. The remaining $30,832 would be paid for through the public safety operating budget.
Consider approving a lease with artist Abigail Hedley at the Red House Studios in a city-owned house next to the Hearst Center for the Arts. The recent University of Northern Iowa graduate will join three other artists with her $3,000 in rent paid for by the UNI department of art and UNI Foundation.
The meeting can be viewed on Cedar Falls cable channel 15 or through a livestream on the Channel 15 YouTube website. People can also view the meeting or participate in it through the video conference.
Information can be found at cedarfalls.com on how to join the meeting by phone, smartphone or computer.



Coronavirus update Northeast Iowa
Get Government & Politics updates in your inbox!
Stay up-to-date on the latest in local and national government and political topics with our newsletter.