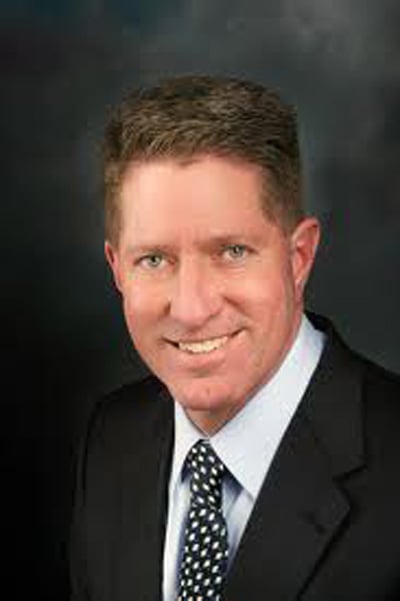 IOWA CITY (AP) --- Iowa entrepreneur Bruce Rastetter created one of the nation's largest hog production companies and then became a national leader in ethanol production. Now he's leaving his mark on another big Iowa industry: presidential politics.
Rastetter, a 55-year-old millionaire who grew up on a farm near tiny Alden in Northeast Iowa, has become one of the most sought-after GOP donors by presidential candidates hoping to win the first-in-the-nation Iowa caucuses and unseat President Barack Obama. His influence is so great that Iowa Republicans are watching closely to see whom he will back.
"He's definitely on the A-list of folks," said Iowa Agriculture Secretary Bill Northey, who has received support from Rastetter.
Rastetter was among the group of Iowa Republican businessmen who traveled in May to New Jersey to try to persuade Gov. Chris Christie to jump in the race. And a conservative advocacy group that Rastetter helped found and that a longtime associate runs, the American Future Fund, has emerged as one of the most powerful in the country. An invitation to his annual summer party and cookout in August has become a hot commodity among presidential candidates.
Rastetter has a vast business and political network and close ties to Iowa Republican Gov. Terry Branstad, who says the businessman helped persuade him to come out of political retirement to run for a fifth term last year. Rastetter then poured more than $160,000 into Branstad's campaign, becoming his largest donor before being appointed after the election to the Iowa Board of Regents, where he'll help govern Iowa's public universities.
In July, Rastetter was elevated to president pro tem in a leadership shakeup orchestrated by Branstad.
Rastetter's summer party will bring together his network --- everyone from hog farmers who work for him to politicians to Wall Street financiers. It will be Saturday, precisely one week before the Iowa Straw Poll in Ames, an early test of campaign organization.
"They'd love to be invited," Branstad says of the presidential candidates, with a laugh. "I suppose it's up to Bruce who he wants to invite."
So far, Rastetter isn't saying. He has expressed interest publicly only in Christie, who has declined overtures to run. Christie did agree to come to Iowa on Monday for an education reform summit hosted by Branstad.
It's not entirely clear what motivates Rastetter. Friends insist he's simply a business-minded conservative who feels strongly about the future of the state and nation. Some environmentalists and Democrats question whether he's motivated by profit, with a goal of weakening regulations and greasing the skids for his business deals.
Rastetter, who did not respond to several interview requests for this story, has a knack for picking winners in politics and business.
All 13 candidates to whom he donated in 2010 --- 11 state lawmakers in addition to Branstad and Northey --- won their races, according to the National Institute on Money in State Politics. Branstad recalled how Rastetter assembled a group of farmers, business leaders, lawmakers and lawyers at his log home in Hardin County to ask him to run for governor in 2009.
"He said, 'I think you've got the experience and the leadership ability. We really think you're the right person to lead the state at this very critical time.' He promised that he would be there to assist, and he was," Branstad said.
Rastetter's associates are also big donors. A longtime Rastetter spokesman who runs the American Future Fund, Nick Ryan, chipped in more than $67,000 to Branstad's campaign. Bruce's brother, Brent Rastetter, who owns a company that constructs hog confinement facilities, gave Branstad an additional $31,000 and was appointed earlier this year to the Iowa Environmental Protection Commission.
It is not clear how much money Rastetter has put into the American Future Fund, which claims it is a nonprofit group that does not have to disclose donors. The Des Moines-based group spent millions targeting Democrats and supporting Republicans in congressional races during the 2010 election cycle.
Melanie Sloan, executive director of a watchdog group called Citizens for Responsibility and Ethics in Washington, said Rastetter represents a new breed of ultra-rich individuals who can secretly exert influence by pouring unlimited amounts of money into campaigns.
"He's learning how to play the system," said Sloan, whose group has filed a complaint with the Internal Revenue Service claiming the American Future Fund violated its tax-exempt status by engaging in political advocacy.
Adam Mason, an organizer with Iowa Citizens for Community Improvement, a group that says it works for "social, economic, and environmental justice," said his group has long been troubled by Rastetter's business operations and political influence. He said Rastetter's hog business put family farmers out of business, and that he fought proposals to increase regulation of hog operations that critics say pollute the air and water.
"The more troubling thing is, trying to run the state in his own vision isn't enough for him," Mason said. "We see him moving to bigger pastures."
Rastetter graduated from high school in Alden, a town of 900 people in northern Hardin County, before attending the University of Iowa and earning a political science degree in 1978. He went to work as a feed salesman before founding Heartland Pork Enterprises in 1994, which grew into the 13th largest pork producer with a stable of 61,000 sows that produced millions of hogs. The business was bought by Christensen Farms, becoming the fourth largest in the nation, in 2004.
By then, Rastetter had his eyes on the heavily subsidized ethanol industry.
In 2003, he co-founded Hawkeye Energy Holdings Co., which would grow to operate four large ethanol plants across Iowa and become one of the largest producers in the U.S. Business colleagues say he was a forceful advocate for state and national policies to increase ethanol production. But when the ethanol business hit bad times, the plants filed for bankruptcy. After they emerged, a subsidiary of Koch Industries purchased all four plants.
Rastetter has turned his attention to a new venture, Agrisol Energy, which has announced plans to work with the government of Tanzania to develop large-scale farming operations there. Some critics have called the project a greedy land grab, but Rastetter and the company say they are trying to spread new farming technology and techniques that will help increase food production in Africa and help local farmers.
Branstad says he chose Rastetter, who is single, for the Board of Regents because of his passion for education. Rastetter has made one of the largest donations to Iowa athletics --- $5 million to help the University of Iowa Hawkeye football team build new training facilities in 2008 --- and has given more than $2 million to Iowa State University to support an agricultural entrepreneurship program. His personal foundation also gives out college scholarships to students who study agriculture.
State Rep. Annette Sweeney, a Republican who heads the House Agriculture Committee, went to the same Lutheran church as Rastetter, growing up in tiny Buckeye.
"Even growing up as kids, if he saw something he was interested in he made sure he studied up on the issue and tried to achieve his passion," she said. "I see that he just wants to make the state of Iowa work. He wants Iowa to be the best that it can be because he's very interested in wind energy, the agriculture sciences, education as a whole."
Get Government & Politics updates in your inbox!
Stay up-to-date on the latest in local and national government and political topics with our newsletter.