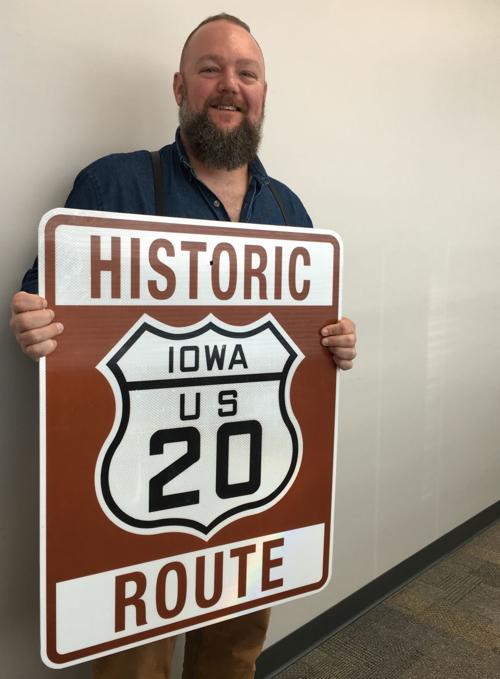 WATERLOO — Black Hawk County has joined a movement to recognize U.S. Highway 20's original route across the nation.
Members of the county Board of Supervisors voted 4-0 Tuesday to approve a resolution supporting the effort and agreeing to install up to $1,000 worth of signs along county roads as part of an official state historic auto trail.
"I think this is a really, really cool project," said Supervisor Chris Schwartz, who noted he's lived his entire life along U.S. 20.
Kim Manning, manager of the Cedar Falls Tourism and Visitors Bureau, sees the project as a way to enhance tourism across the state.
"I think it would be a great way to help the smaller communities in the county," Manning said. "We know that people are looking for more of a leisure drive to enjoy what smaller communities have to offer. In Iowa we are really strong in that regard."
The Historic Route 20 Association, founded in 2012 and headquartered in Chester, Mass., is working to promote travel on the original 1926 alignment of U.S. 20, which runs 3,365 miles across 12 states from Boston, Mass., to Newport, Ore.
"It's the longest highway in the country," said Bryan Farr, president and executive director of the association.
The movement would promote many small towns and attractions that lost their connection to U.S. 20 when the highway was expanded to multiple lanes and rerouted around them.
Farr said the Iowa Department of Transportation has agreed to support the project if the association can secure resolutions of support from all of the cities and 13 counties along the 300-mile historic route from Dubuque to Sioux City.
All 35 cities, including Waterloo and Cedar Falls, have endorsed the project. Only three of the 13 counties — Dubuque, Delaware and Woodbury — have yet to approve resolutions of support, Farr said.
Highway 20 has been relocated several times over the years and taken multiple paths through Waterloo. The current highway was widened to four lanes and moved south of the Waterloo-Cedar Falls metro area in the 1980s.
The latest project recognizes the original route. U.S. Highway 20 was created in 1926 from Boston to Yellowstone National Park and eventually extended to Oregon.
A Google map version of the exact route can be found on the association's website at www.historicUS20.com.
The portion through Black Hawk County runs west out of Jesup on Osage Road and jogs north to Independence Avenue before entering Waterloo.
Through Waterloo, the route uses portions of Franklin, Broadway, Riehl, Parker and Diagonal streets and Burton and Longfellow avenues. It heads into Cedar Falls on Airline Highway before switching to Lincoln and First streets.
Signage has been an issue with county engineers across the state, both in terms of the cost and placement.
"Our main concern is sign clutter," said Black Hawk County Engineer Cathy Nicholas. "We want our signs to have meaning when they're sitting out there on the roadside. We don't want to see more signs that aren't necessary."
Nicholas said she supported the designations if the number of originally proposed signs on county roads could be reduced. She also noted Iowa Prison Industries could provide the signs at half the cost of the Historic Route 20 Association.
Farr said he would be supportive of a purchase through Iowa Prison Industries, perhaps a joint order including the cities of Waterloo and Cedar Falls.
Front page Courier photos from 1969:
The_Courier_Wed__Jul_16__1969_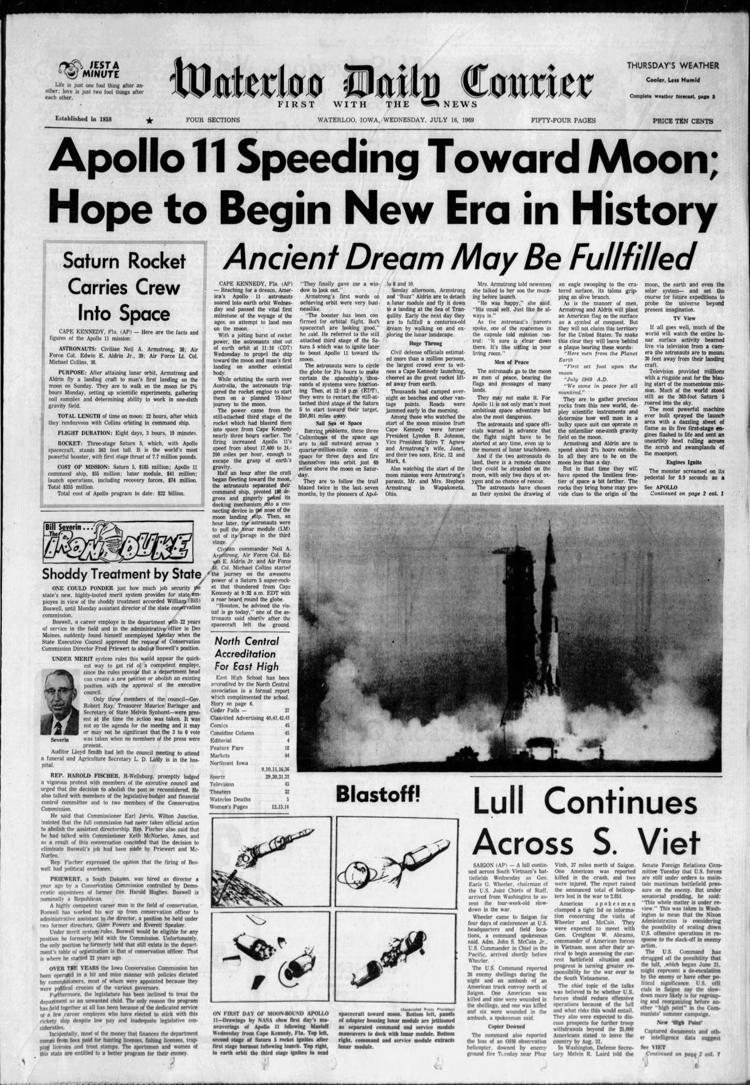 The_Courier_Wed__Jul_16__1969_ (1)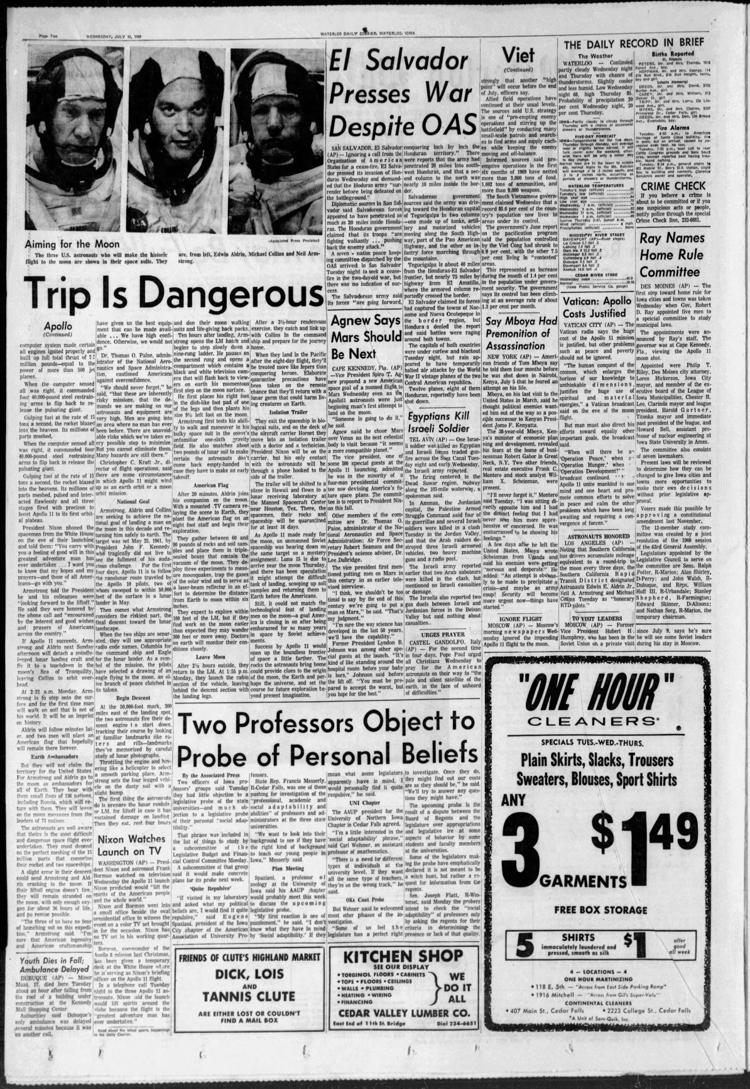 The_Courier_Thu__Jul_17__1969_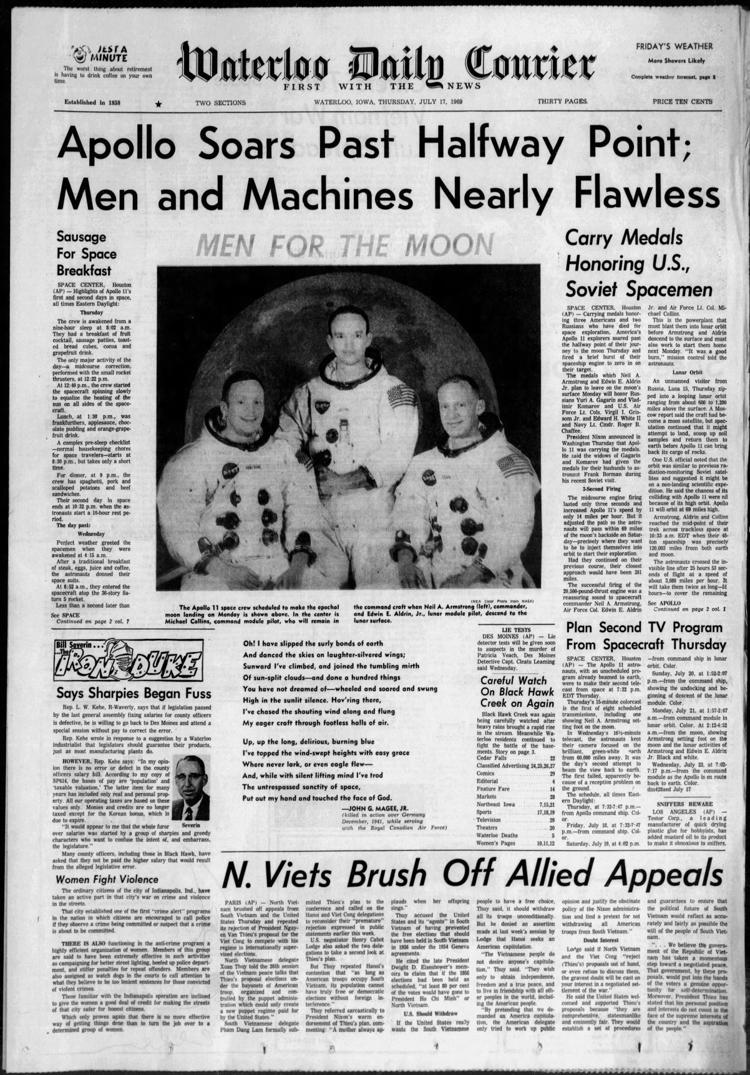 The_Courier_Sun__Jul_20__1969_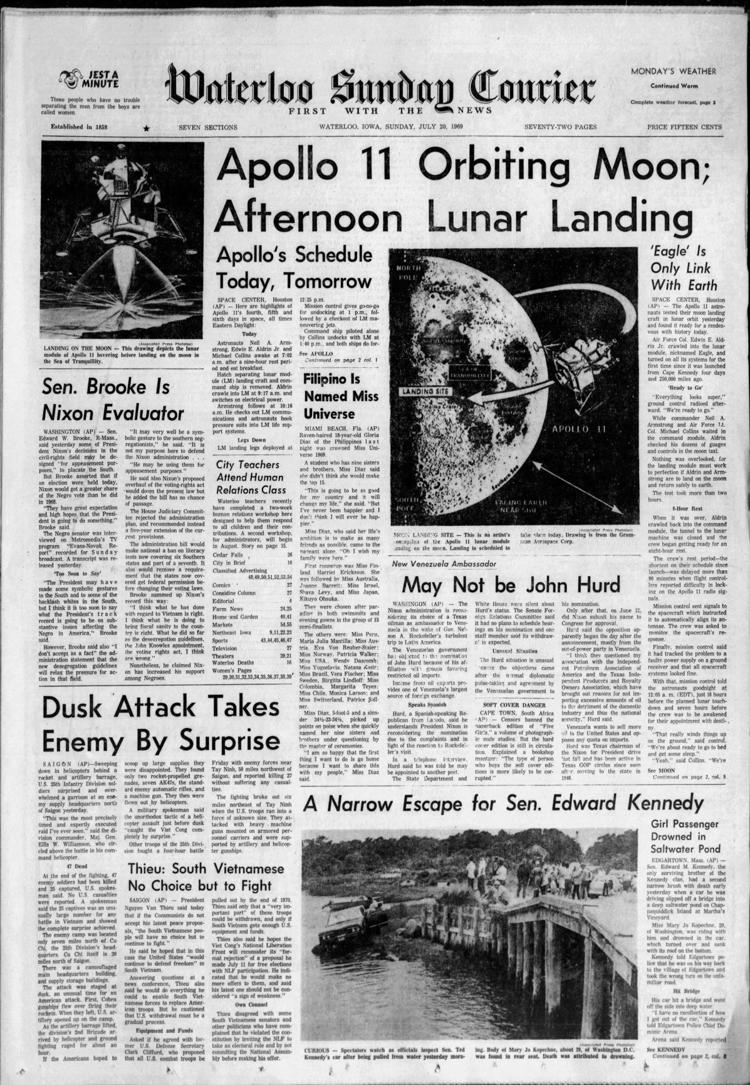 The_Courier_Sun__Jul_20__1969_ (1)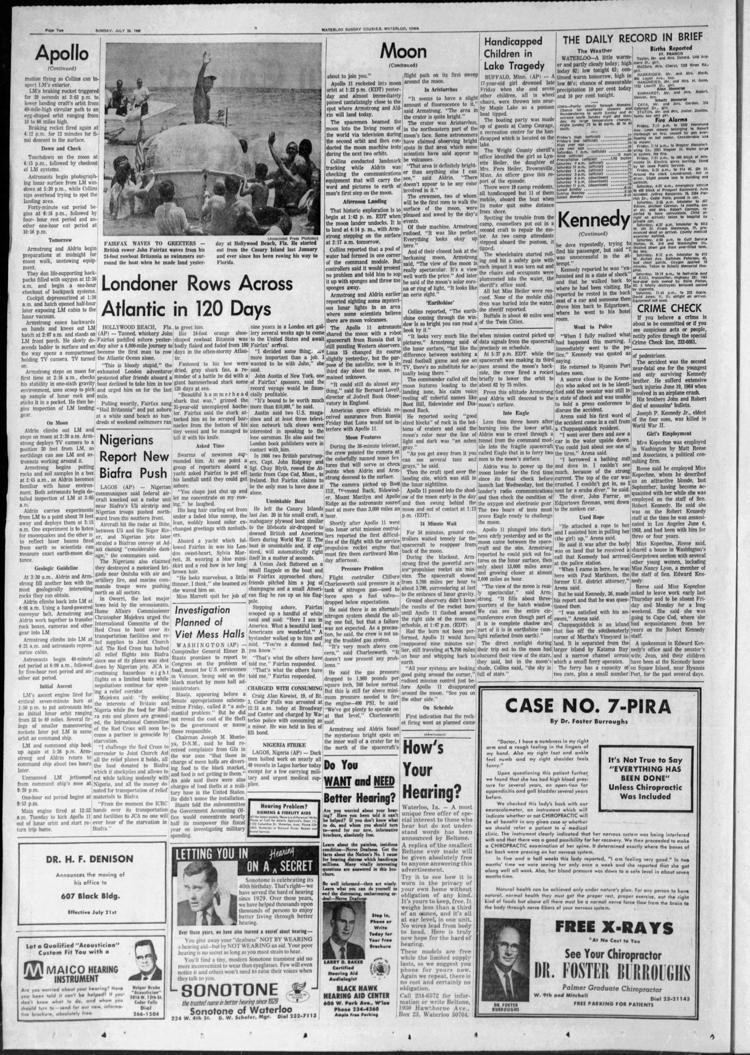 The_Courier_Mon__Jul_21__1969_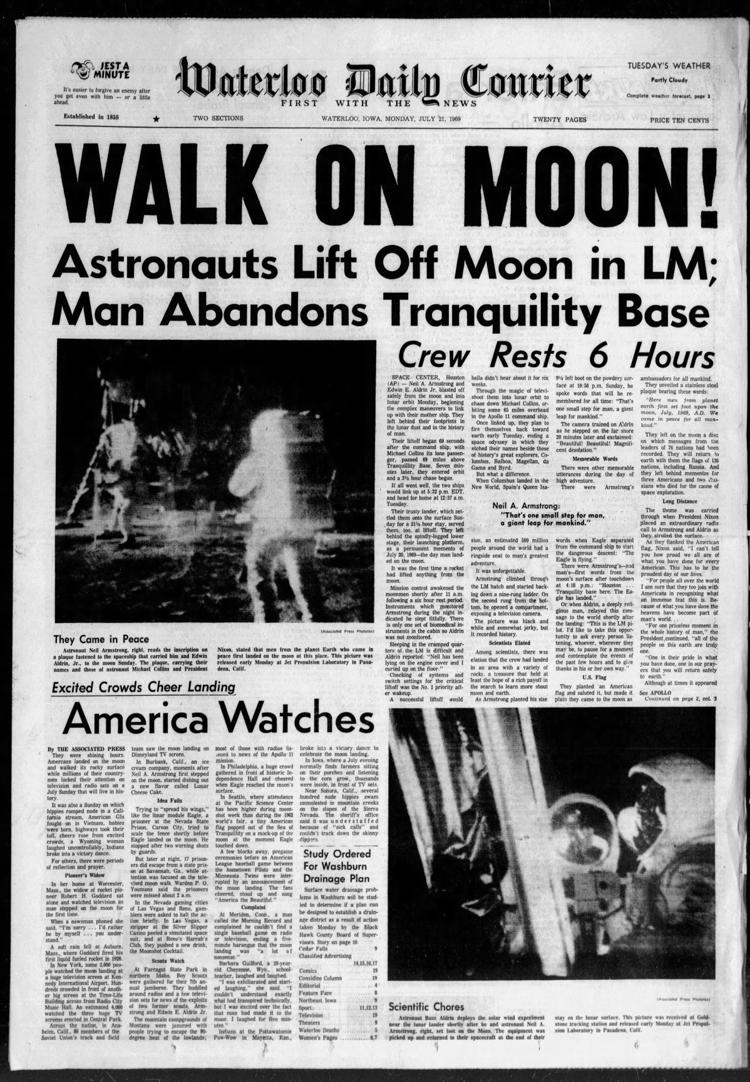 The_Courier_Mon__Jul_21__1969_ (1)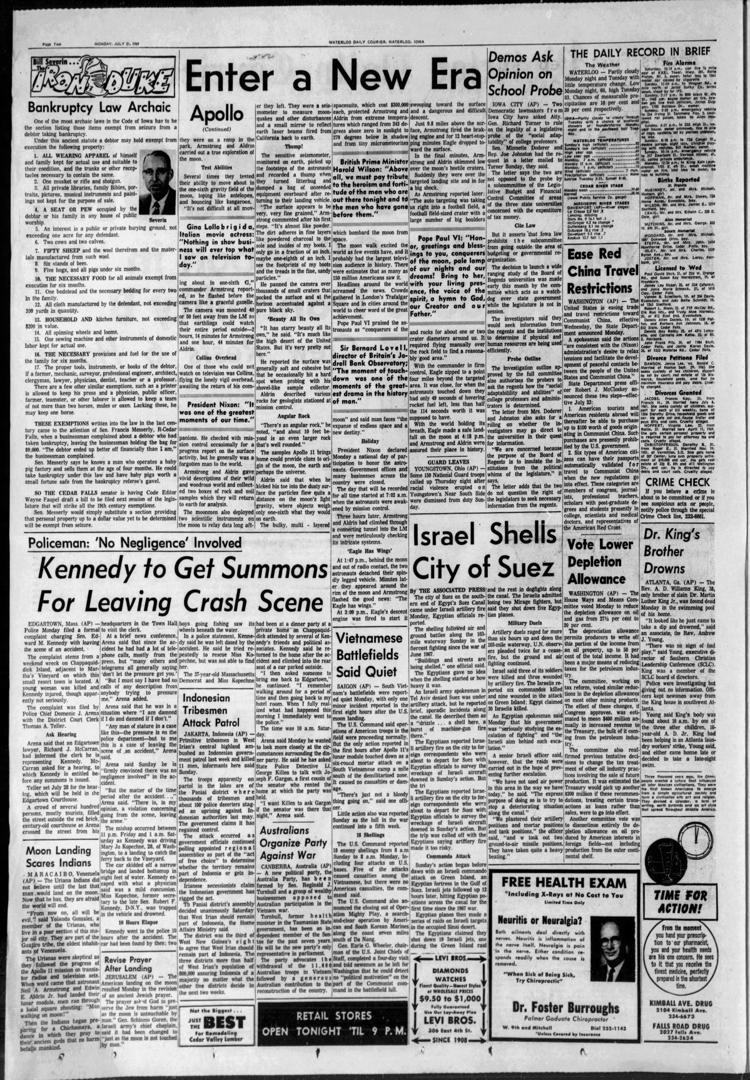 The_Courier_Tue__Jul_22__1969_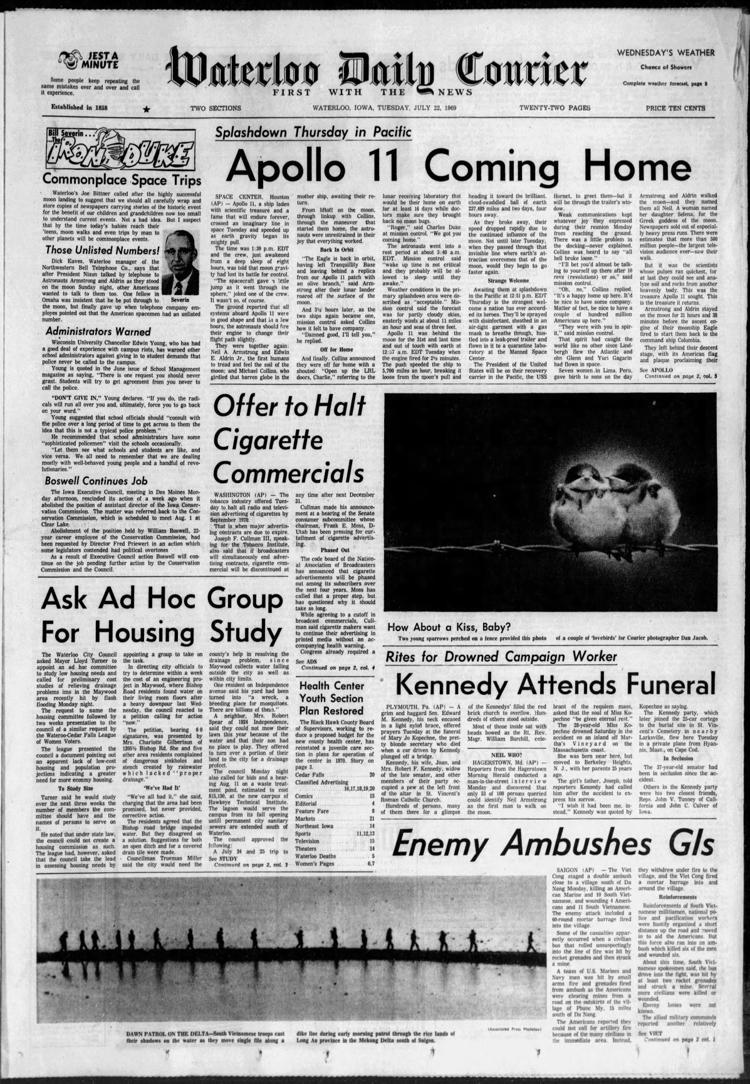 The_Courier_Fri__Jul_25__1969_ Apollo landing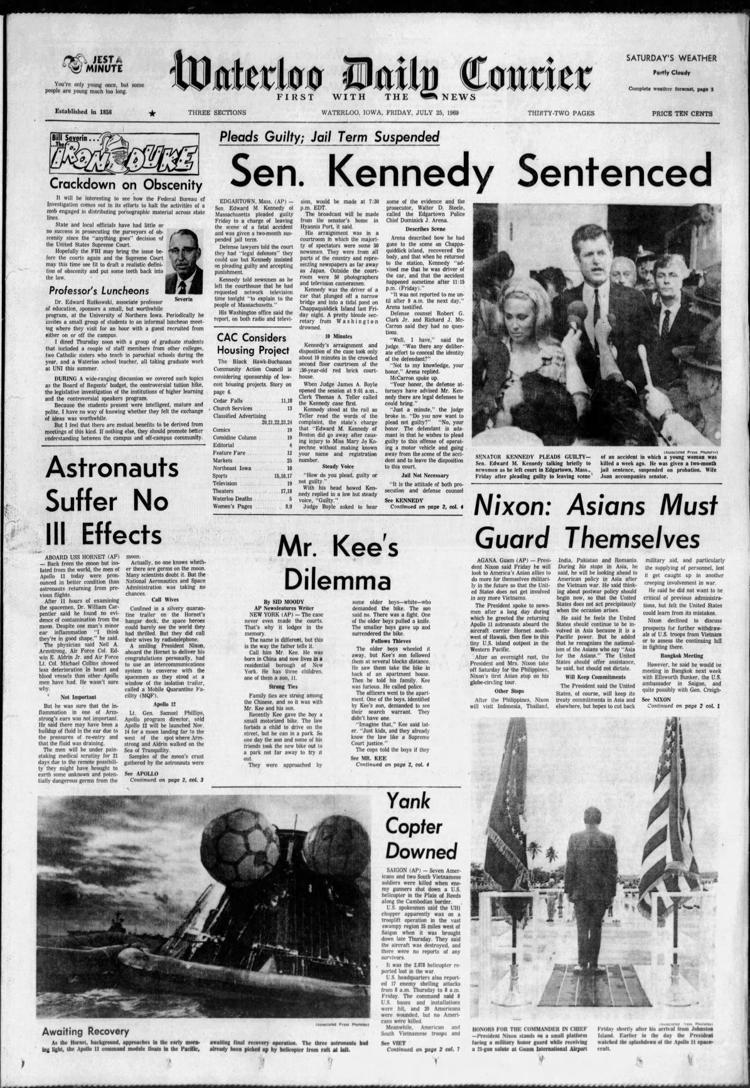 The_Courier_Fri__Jul_25__1969_ (1) Apollo landing jump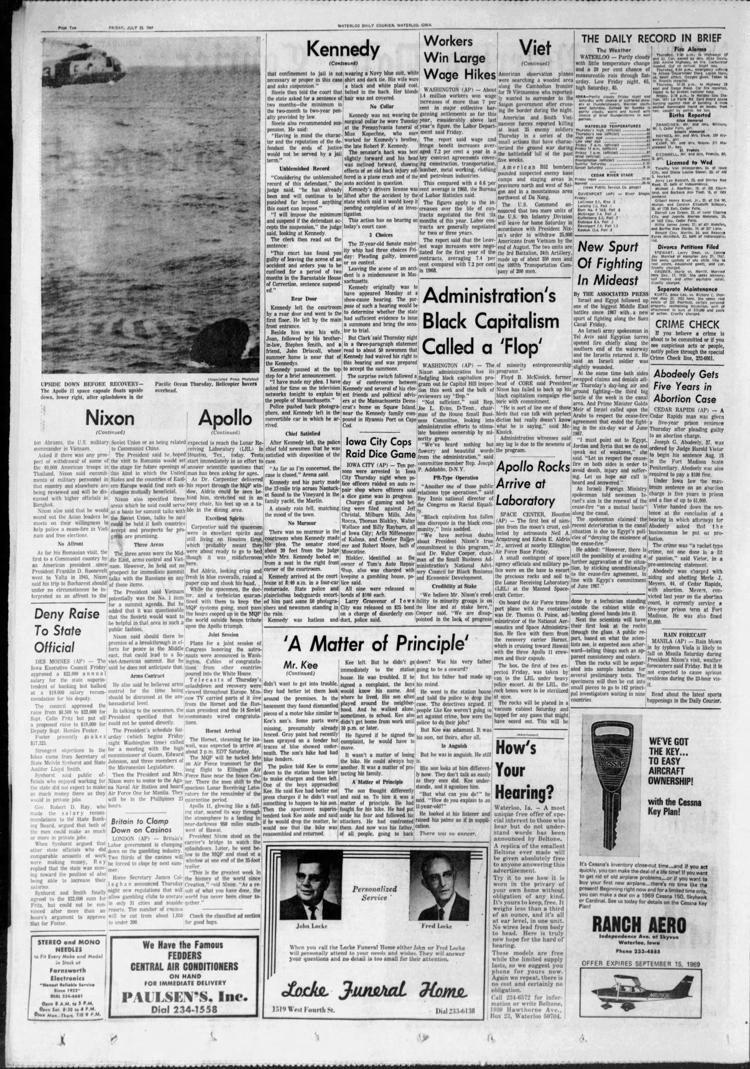 Get Government & Politics updates in your inbox!
Stay up-to-date on the latest in local and national government and political topics with our newsletter.