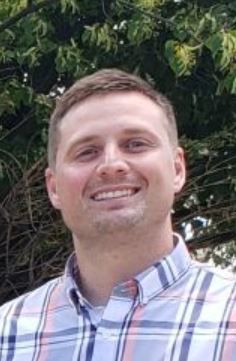 CEDAR FALLS — Electrical vehicles will soon have a spot to recharge downtown.
A parking space on the north side of City Hall has been identified as a test site for the project, a partnership between the city and Cedar Falls Utilities. The space is along the north side of West Second Street, across the road from city offices.
The City Council on Monday authorized the designation and estimated $10,490 cost for the electrical vehicle charger. The money will come from the city's capital projects fund.
It will be a level two charger, which fully charges a car over the course of six to eight hours.
"We're looking at one stall currently," said Chase Schrage, director of public works. "The reason we're kind of bringing it up now is to get it installed before winter." Frozen ground during the winter would make installation of the charging device problematic.
"The city and CFU would cost share," he added. The municipal utility will be responsible for installing the transformer, line extensions, meter socket, breakers and other related equipment at a cost of about $9,500. Maintenance costs and revenues would be shared equally.
"The current charger that we're getting has two ports on it," said Schrage, but only one will be functional as a charger initially. Use will be monitored to determine its popularity and if designating an adjacent parking space for charging is warranted.
Charging rates, done by the kilowatt hour, have not yet been determined. Typically, Schrage said, the fee is 10-15 cents per kilowatt hour. "They're looking around $3 to charge a vehicle," he noted.
City Administrator Ron Gaines said the vehicle charger discussion got started through a climate action committee established earlier this year by the city.
Waterloo is expected to get its first charging station, a level three device, by the end of this year, as well. MidAmerican Energy plans to install the charger in the Waterloo Center for the Arts parking lot. It will be able to fully charge an electrical vehicle in 20 to 45 minutes.
In other business, the council approved:
Rehabilitating 9,000 feet of sanitary sewer pipes with cured liner at an estimated cost of $285,000. Of that amount, $250,000 will be covered through community development block grant funds with the remainder from the sewer rental fund. Bids for the project will be opened Nov. 12.
The third and final reading of an ordinance lowering the speed limit to 35 mph on Ridgeway Avenue from Hudson Road east to Iowa Highway 58. The speed limit had been 45 mph on that stretch of the road.