CEDAR FALLS — An innovative company is promoting a cleaner and more convenient way to recycle for redemption through a new bag drop system.
Representatives from Droppett stopped by Overman Park on Monday to showcase their mobile can and bottle redemption trailer and share more information about their technology with state House Speaker Pat Grassley and a few community members.
By visiting the company website, a person can sign up to recycle at one of these trailers. Once registered, green Droppett bags are provided and filled up with cans and bottles, and "bag tags" are given as identification to be scanned by a sensor at the trailer's entry window.
From there, you throw the bag through the window, and a person's account is credited with the redemption funds. The used beverage containers are picked up by a redemption center, counted, and then processed for a distributor to pick up or to be sold as a commodity.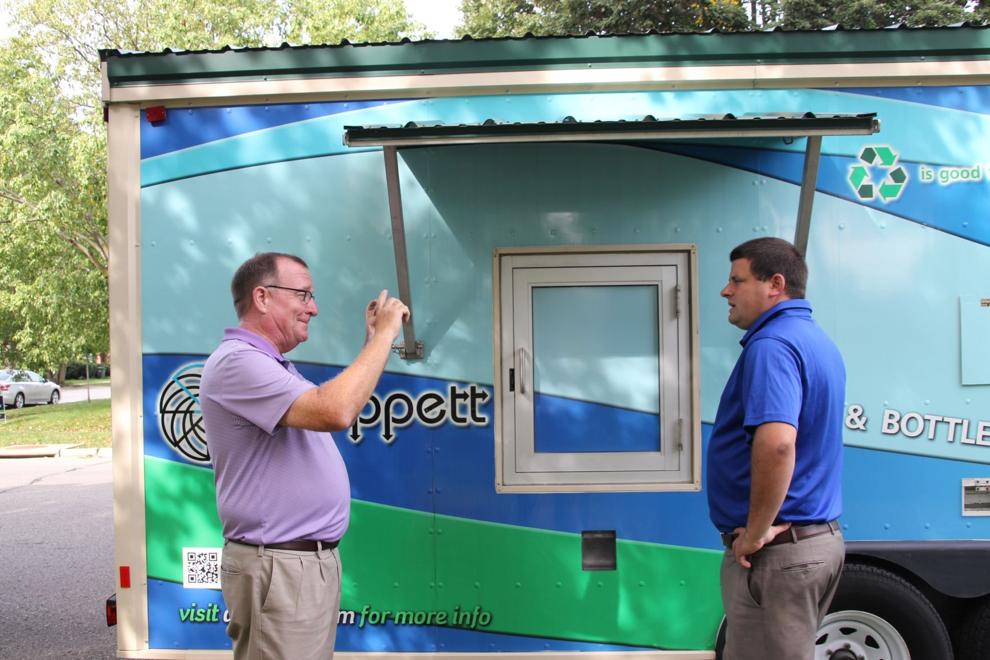 "All you do is find a facility and drop off your containers after you go to our website and register," said Doug Webb, president and CEO of Container Recovery Inc. and Droppett. "It will help you with recycling and also to redeem and get your money back on your containers."
There is nothing currently available in the Cedar Falls area, he said, "but we're looking at trying to push the issue of clean and convenient recycling (here) and hopefully, we'll have it here soon."
Grassley says the recycling redemption program has been around for decades under the current code, the state's "bottle bill." He has been working with legislators for years to find a solution on "how we can make sure that the current bottle bill that we have in the state of Iowa works at the local and state levels."
But he noted technology such as the one facilitated by Droppett, "hasn't really been part of the conversation" until recently.
One goal is making sure the money is distributed in a way that keeps "our local folks," like redemption centers and distributors, in business. He noted there is a "big push" to get redemption centers out of the stores "because of cleanliness and handling."
"There aren't as many redemption centers left as there once was," he said, but added that it is important that "they are still part of the business model."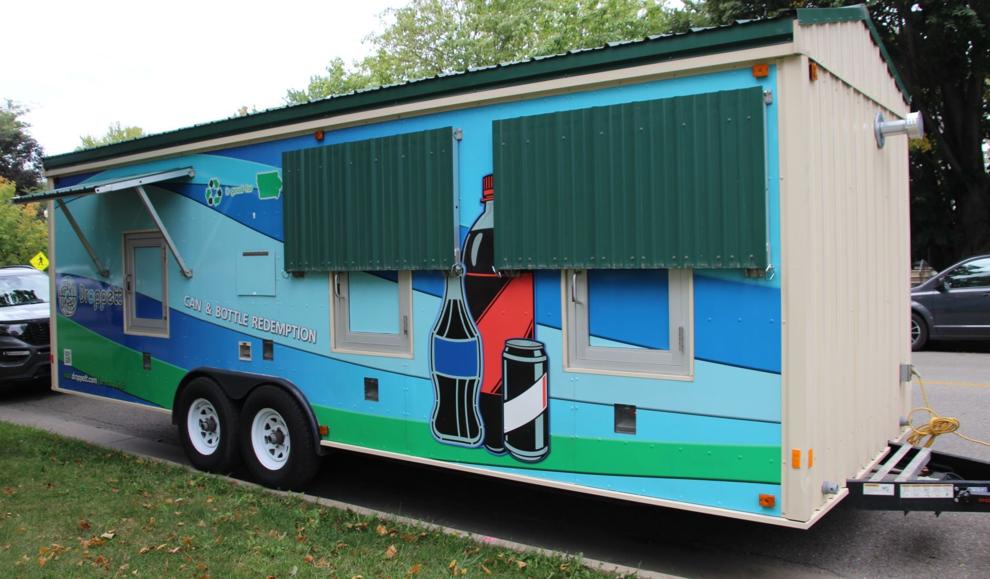 Recently, he said "more progress has been made to update the law, and "this is an issue that a lot of folks talk about, (and) a lot of legislators care about."
"It isn't just rural Iowa. … You look at Black Hawk County, and having only a few redemption locations, and again we all have these grocery stores, convenience stores that would like to see them removed from their premises," he said.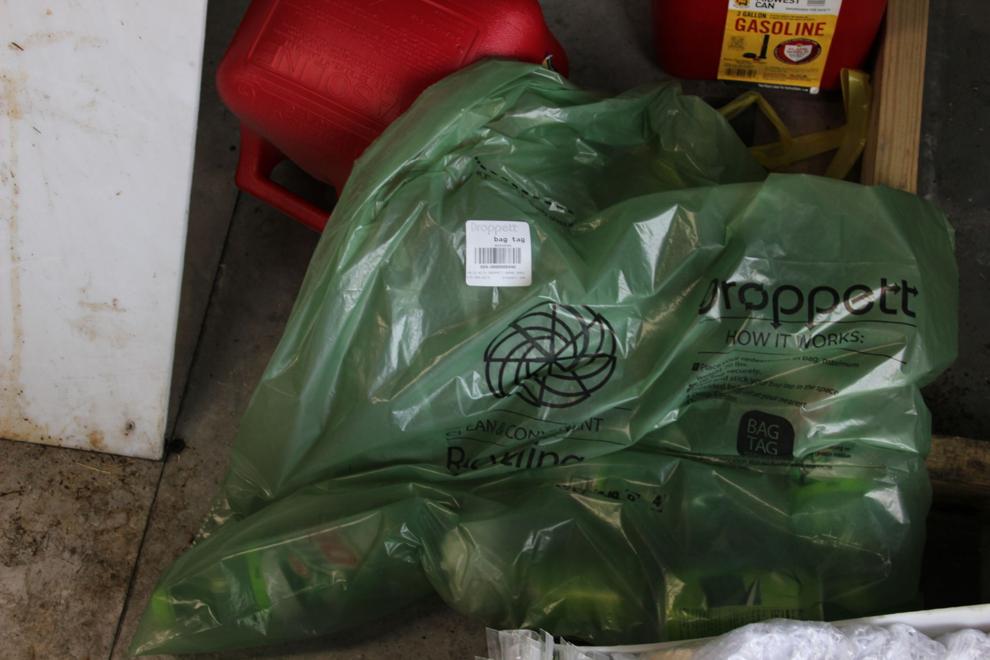 "We're trying to make sure that it's not at the cost of someone," he noted. "We're trying to find a solution in which everybody can work together, and everybody has some skin in the game. That's ultimately how we're trying to reach a conclusion here."
Droppett has been advocating to modernize Iowa's can and bottle deposit law to allow consumers to redeem their empty deposit containers, bag them, tag them, and drop them off at special collection sites.
Iowa's bottle bill deposit law covers all carbonated and alcoholic beverages.
Currently, consumers pay a five-cent deposit when purchasing a beverage container and receive a five-cent refund when returning the container to a store or redemption center.
Droppett's proposal
The company is asking for legislation to "modernize" the current state code, including:
The 5-cent deposit remains.
An increase in the current handling fee, with all stakeholders sharing a portion of the additional cost, and a 10-mile radius.
Public-private partnership, including DNR rule-making authority.
Clarification of language to allow bag expense and administrative costs.