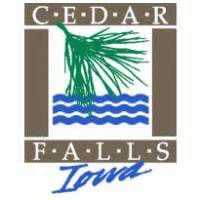 CEDAR FALLS — The City Council will hold a public hearing Monday on a $700,000 facility proposed by Owen 5 LLC.
The 10,000-square-foot building would sit on a 3.9-acre lot at the North Cedar Industrial Park near U.S. Highway 218 and Standard Distribution.
City staff have worked with Joe Owen, of Owen 5 LLC, for several months on the project to make it a reality, according to city documents. City staff said the facility would house a construction company.
The building has an estimated value of $450,000. Construction will begin this summer and is anticipated to be completed in 2020 if approved by the council.
The City Council will also vote an resolution to allow a proposed five-story College Hill retail and apartment complex that sparked a long debate over parking in the area. The complex was approved Wednesday by the Planning and Zoning Commission.
The building would take up three properties at 2119 College St., 1003 W. 22nd St. and the former Ginger's bar location at 922 W. 22nd St.
Since the project was proposed, the number of units has decreased and the number of parking spots has increased.
The council will also consider a proposed new Dairy Queen and BP convenience store on a four-acre lot at the northeast corner of West Ridgeway Avenue and Hudson Road, close to U.S. Highway 20 and south of Technology Parkway.
Get Election 2020 & Politics updates in your inbox!
Keep up on the latest in national and local politics as Election 2020 comes into focus.