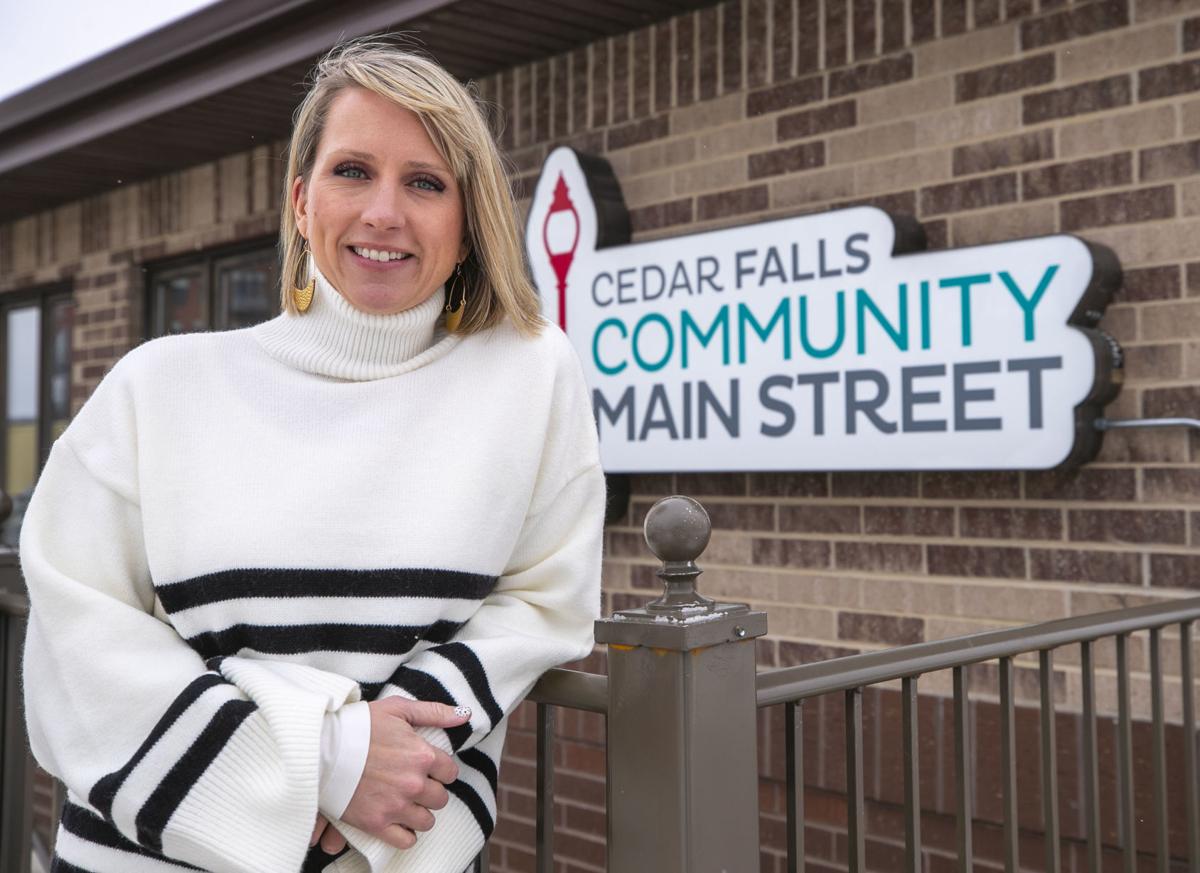 CEDAR FALLS — With spectators packing council chambers for the first time since the pandemic struck, developers and a business group asked the City Council to get rid of paid parking downtown indefinitely.
The council unanimously agreed to direct city staff to prepare a draft ordinance ending paid parking in municipal lots downtown — in place for just a month between October and December — and revert to four-hour limited lots.
The system had been agreed upon by downtown business owners, who went through training on the new app in February 2020, right before the coronavirus pandemic upended the economy, said Kim Bear, Community Main Street executive director.
Paid parking took effect just as businesses began a fragile recovery during the Christmas season, Bear said.
"To say the implementation didn't go well would be an understatement," Bear said.
Her organization successfully lobbied for an emergency suspension of paid parking in municipal lots in December through April 1, and then again until Aug. 1, saying businesses were in a fight for survival.
Though coronavirus restrictions have now lifted, Bear said businesses worry paid parking wasn't palatable in the first place.
"We have reached a critical juncture with downtown paid parking," she said, adding there are free parking options elsewhere, like at College Square Mall. "By having paid parking, we risk driving people away from the district, and our fear is that they won't return."
Permanently doing away with paid parking would cost the city around $14,000 per month in lost revenue, said Jennifer Rodenbeck, director of finance and business operations. At that rate, the city's parking fund of $662,000 would be depleted within the next four years without additional revenue.
"Support for capital improvements will eventually have to come from selling bonds or the general fund, as the parking fund would be unable to continue to support those," she said.
At-large Councilman Dave Sires supported Community Main Street's request for returning parking essentially to the way it was before the city's 2018 parking study.
"The downtown community, they've invested hard work and money and passion," he said. "If they'd like to have the four hours and free parking, I think we should accommodate that."
Developer Mark Kittrell and business owner Darin Beck both suggested the city consider a public-private partnership to build a parking ramp in the area.
Kittrell noted a couple of good locations are currently available, making it a good time to take advantage of the opportunity to ease parking problems downtown. He said if the council doesn't want to do that, it should consider adding more surface parking lots.
Ward 5 Councilman Frank Darrah seemed willing to consider it.
"Is the answer downtown a parking ramp? Is that what's going to solve all this?" he said. "No matter what we try, it's not quite enough. Maybe we have to bite the bullet."
Others said a ramp wouldn't eliminate the desire for free parking among customers of downtown businesses.
"I feel like we've had the discussion that if you have a ramp, then free parking on the street isn't going to make people want to use a ramp," said at-large Councilwoman Kelly Dunn.
The step backward frustrated Ward 1 Councilman Mark Miller as well, though he made the motion to revert.
"I want to respect that Cedar Falls might be different than any other community in the country," Miller said. "But everybody hates paying for parking, and every study I've read says you have to pay for parking in some form or another."