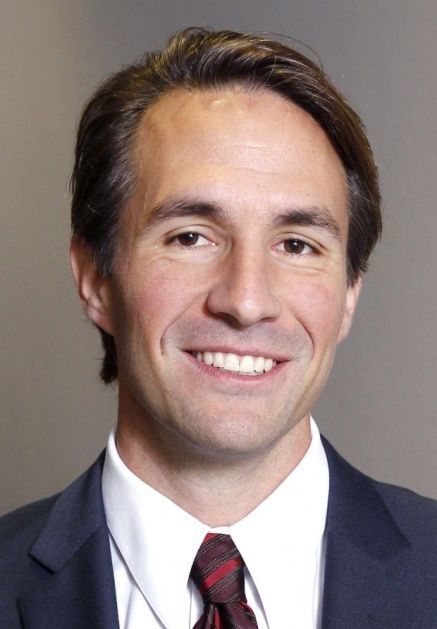 CEDAR FALLS | The case to deprioritize marijuana arrests in Cedar Falls started its climb through the clockwork of city government Monday evening only to be struck down by a majority of the City Council before it could get a toehold.
"I think this is the stupidest thing we have spent time on in a long time," said Councilman John Runchey.
Runchey is one of four council members who voted against Councilman Nick Taiber's motion to direct the police department to deprioritize arresting persons in possession of one gram or less of marijuana.
The other council members to vote against the proposed resolution were Susan deBuhr, James Stichter and David Weiland. Councilmen Frank Darrah and Mark Miller joined Taiber in support of softening the city's stance on marijuana possession.
The case for that idea was presented to the council by Allen Hays, a retired University of Northern Iowa political science professor and former director of the school's graduate program in public policy. Hays was there during the City Council's committee-of-the-whole meeting Monday evening to represent the War On Drugs Task Force, a branch of the Cedar Valley Citizens for Undoing Racism.
"As we've gotten more into the issue," Hays said, "we've come to raise a lot of questions about the overall wisdom and efficacy of the war on drugs, especially marijuana."
Hays attempted to clear up some misconceptions about marijuana, namely that it is more dangerous than alcohol: it's not, a fact borne out by several studies, including one released in 2010 by Lancet, a medical journal based in the United Kingdom.
Another idea Hays and his committee sought to dispel is marijuana is a "gateway" drug that leads to more serious drug usage.
"Yes, many hard drug users have used marijuana in the past, but that does not prove causation," Hays said. "They've probably drank milk at some point in their lives, too, but that doesn't show that milk got them hooked on heroin. There's no causation there."
Hays argued while marijuana is not addictive, it is habit forming, and like any drug including alcohol potentially dangerous to the user.
"We are taking young people who maybe made a foolish decision and we are harming them throughout the rest of their lives by making this an aggravated misdemeanor or a felony," Hays said. "Admittedly, the drugs can harm them. I'm not saying they don't. But we're adding to the harm."
At least a serious misdemeanor and at most a felony, in Iowa, possession of even half an ounce of a marijuana can lead to six months imprisonment or a $1,000 fine. Getting caught a second time with a small quantity marijuana could lead to a year in prison, two years for a third conviction.
Hays repeated his group's argument that an extreme racial disparity exists when it comes to marijuana arrests. According to a 2013 American Civil Liberties Union study on the subject, African-Americans in Iowa are eight times more likely than whites to be arrested for marijuana possession, even though they use it at the same rate.
"It's hard for some of us in the majority to admit this, but drug enforcement grossly disproportionately targets African-Americans and other people of color," Hays said. "It has a devastating impact on their communities."
Though Iowa is actually the worst in the U.S. on this metric, according to the ACLU, a similar trend plays out nationally.
The original idea proposed by Hays and his supporters was to reduce the seriousness of a marijuana arrest to a municipal infraction, like a parking or speeding ticket.
But the Iowa Code prohibits such a change.
But the city can direct police officers to use their discretion and simply look the other way in limited cases where a person only is in possession of an ounce or less of the drug.
This idea did not sit well with most council members.
"I think if this is something you feel strongly about, you need to take it to the state level," said Councilwoman Susan deBuhr. "We are a governing body tasked with making laws, not ignoring laws."
Taiber stepped in, saying he does not advocate for ignoring the law entirely, but rather for looking at different ways to enforce it.
He noted the council recently directed police to step up enforcement of property and maintenance code violations.
"We already do this today," Taiber said. "We use discretion every time we don't pull someone over for speeding or jaywalking."
The decriminalization of marijuana, he said, is no different.
"I think this absolutely is a prioritization effort for our council," Taiber said. "And when we start to analyze the effects and how it actually destroys lives and puts people in prison, I feel compelled to act."