Seven hundred rural residents will have access to quicker and more reliable internet as a result of a $2.3 million state grant awarded Tuesday to Cedar Falls Utilities.
In a telephone interview Wednesday, Mike Litterer, director of customer service and business development, said these are the last of the CFU electric paying customers without a fiber internet connection, and they live "outside city limits," mostly west and some north of Cedar Falls.
As early as 2023, Litterer noted the first of these customers, who currently have access to wireless options that are "not very reliable and have much slower speeds than the fiber service," could reap the rewards of the two-to-three-year project to install fiber broadband infrastructure.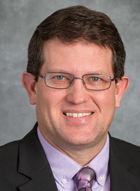 According to its application, CFU connected its first customer to the internet in 1996, and in 2013, completed a city-wide upgrade to fiber optic service in 2013, making Cedar Falls one of the nation's first gigabit cities.
The CFU network brings fiber optic cable to every home and business in the city and stretches into the rural service territory. High-speed internet, cable television and phone service are offered over the CFU broadband network. In addition, CFU supplies point-to-point internet services to a large number of local businesses.
In 2020, the network was upgraded to 10 gigabit infrastructure, which Litterer said was the last major project prior to the future one that is being supported by the $2.3 million grant.
As part of the State of Iowa Broadband Grants Program, which awarded funds to 39 of 178 applications, CFU will receive $2,338,336, or what is 44% of the total project cost, $5,344,166.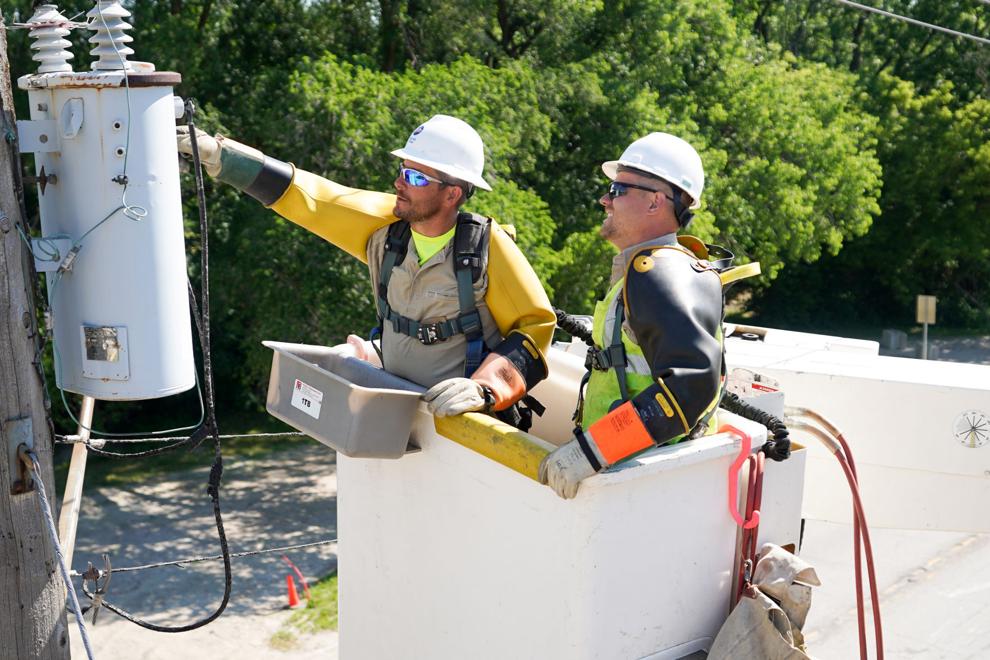 It is the first time a grant application was submitted by CFU because of a change in the qualification standards as it relates to internet speeds, according to Litterer.
Before the grant was awarded, customers were being offered an option of paying $7,500, on average, in up-front fiber extension costs to build to their premise, but most declined due to the high cost associated with being in the rural parts and further from the closest fiber connection.
"Without the funds we will continue on this course of customer contributions to fund the line extensions which amounts to very few customers that will be served by high speed communications services," the application states.
Because the grant does not cover the entire cost, Litterer said CFU will cover the remaining $3 million.
When asked about what that means for these customers, he said the "short answer" is over time, customers will be responsible for paying a portion of it, because it "is funded through the revenues we charge the customers for the services we provide, so when the customers subscribe to internet, TV or phone a portion of those revenues goes to paying for the fiber extension."
According to a Grow Cedar Valley letter sent in support of the project, it aligns with efforts to "create a destination place to live and work in northeast Iowa."
"This fiber to the premise project would allow needed high reliable and high capacity Internet options to our rural area to better serve businesses, farmers, and residents in the potential service area," the letter states. "The growing reliance on the Internet of Things (IoT) affects every sector and our regional competitiveness to attract and retain talent and businesses."
"Most of them are accepting of it, but the reaction is, 'Wow, that's really high.' They don't know how their gas costs can be so high."
Engineer Kenneth Kagy, in a letter supporting the project, says its design will lend residential users and high speed users with speeds of up to 2.5 and 10 gigabits per second, respectively.
Gov. Kim Reynolds and the Office of the Chief Information Officer (OCIO) announced Tuesday that 39 applicants had been awarded a total of $97.5 million for broadband infrastructure as part of the latest Empower Rural Iowa Broadband Grant Program.