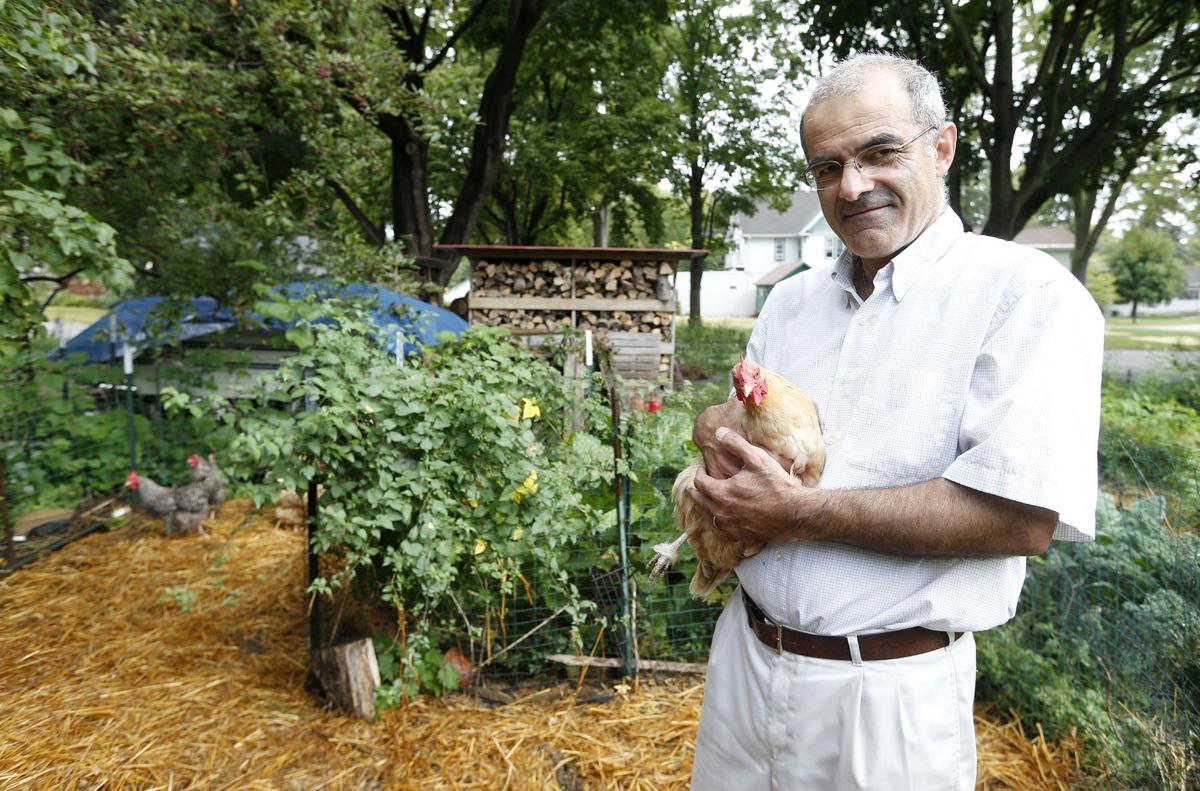 CEDAR FALLS — After several years of pecking at the possibility, Cedar Falls has legalized backyard chicken coops — and poultry of many other kinds, too.
The three ordinance changes passed their final reading without discussion on 5-1 votes during Monday's City Council meeting, with at-large Councilman Dave Sires dissenting each time. Ward 2 Councilwoman Susan deBuhr, usually a fellow nay vote, was absent.
The ordinance changes now allow would-be poultry hobbyists to keep up to 10 female domesticated chickens, turkeys, geese, ducks, quail, pheasant, pigeons or squab.
Animal owners must get a land use permit from the city to set up their coops, which must be 25 feet from another dwelling and be restricted to the rear yard of a residence or in a detached garage.
Butchering of the poultry outside is prohibited, and all animals must be licensed annually through the city, the same as a dog or cat. The city can revoke permits for health, safety, nuisance or animal neglect reasons.
The city previously considered allowing backyard fowl in 2016 and 2018, though the idea was voted down each time. Staff brought the issue back to council in July, and were given the go-ahead to begin tweaking the ordinances.
Mask mandate
Council members also on Monday voted to extend the citywide face mask mandate through April 7 on a 4-2 vote, with Sires and Ward 3 Councilman Daryl Kruse dissenting.
An amendment put forth by council members Kelly Dunn and Frank Darrah to extend the mandate through June 4 instead, at the request of University of Northern Iowa president Mark Nook, was voted down, 4-2.
"There's a question of a lot of folks ... 'Well, how long are you gonna keep standing behind this?'" Dunn said, noting she was following guidance from the CDC and the Black Hawk County Health Department on the ongoing coronavirus pandemic. "As long as those folks are recommending people wear masks, that is how long I will try to have the mandate in place."
Resident T.J. Frein said he believed the decision should be left up to businesses instead.
"We can't keep moving the goal posts for this," Frein said. "There's got to be an end game for people. We're never gonna get to absolute zero."
Resident Andrew Morse noted herd immunity didn't begin until at least 70% of people are immune. Currently, around 6% of Iowans had received both doses of a COVID-19 vaccine.
"We will not reach herd immunity, or anywhere close to it, by April 7," Morse said, advocating for continuing the mask mandate until June 4. "It's a policy measure with proven results."
But council members didn't want to wait that long.
"I see the logic in it, but I'd rather talk about it more frequently, personally, than just leaving it on the back burner," said Ward 4 Councilman Simon Harding.
Without council action, the mask mandate was set to expire Wednesday. The mask mandate was first adopted Sept. 8.
The city of Waterloo extended its mask mandate by 12 weeks on Feb. 1, although the mayor can end it sooner if conditions warrant. That mandate was enacted in late August.