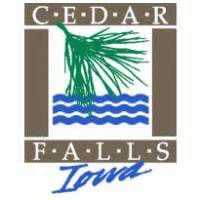 CEDAR FALLS — Another 9,000 feet of sanitary sewer line will be rehabilitated following City Council approval this week of a $303,361 bid for the work.
Municipal Pipe Tool Co. of Hudson was the lowest of four bidders on the project. Other proposals ranged from $339,665 to $518,920.
The city of Cedar Falls has an ongoing process to install a cured-in-place liner inside aging sewer pipes. A series of eight- and 24-inch diameter sewer lines in select areas of the city are being rehabilitated through this round of improvements.
The bid was 6.44% more than the project's $285,000 estimate, according to a memo from the department of public works. Officials planned to cover $250,000 of the cost with community development block funds. Remaining money will come from the sewer rental fund.
In other business, the council approved terminating development agreements and deeding donated land back to the city with two companies for different reasons.
BAJR Enterprises planned to construct a new 10,615-square-foot building for a truck fleet maintenance facility on a two-acre lot in the Northern Cedar Falls Industrial Park. Originally to be completed by Oct. 1, 2018, the council later amended the agreement, allowing it to be finished by July this year. The developer recently indicated that, due to financial reasons, the project will not move forward at this time.
Schuerman Construction planned to build a 10,000-square-foot office and storage warehouse on 1.1 acres in the West Viking Road Industrial Park. Originally scheduled for completion on Oct. 1, the developer is now looking at a larger project with a 27,500-square-foot building. According to a memo, staff has been working with the company to find a new lot.