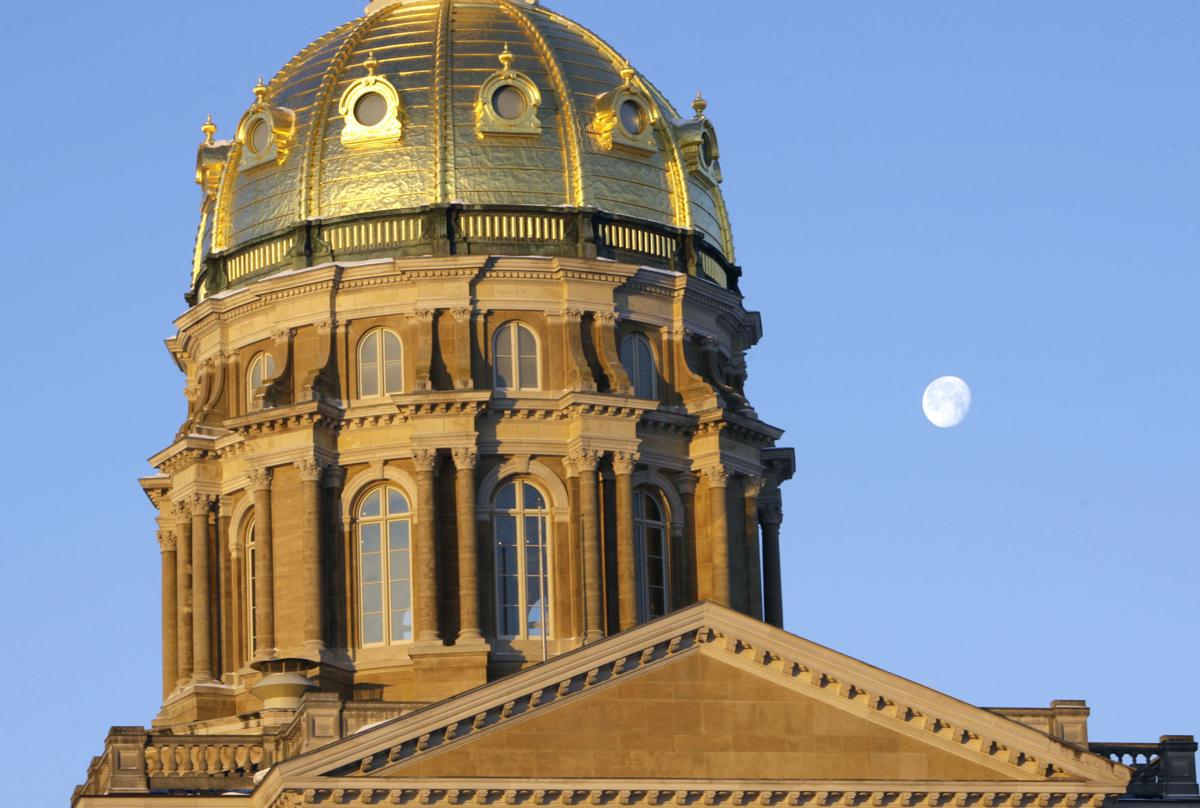 Members of the Iowa Lottery Authority's board of directors voted unanimously Tuesday to approve an intent to award a new central gaming systems contract with Scientific Games International, a Georgia-based company that provides gambling services to state lotteries and has been Iowa's vendor for 18 years.
Members of an evaluation committee completed a bidding process Tuesday that commenced in July 2018 by recommending Scientific Games as the preferred vendor based on a technical and price scoring system.
Scientific Games rated better than proposals from companies based in Rhode Island and Ohio with a bid of $6.49 million annually for an overall $64.9 million, 10-year cost to upgrade Iowa's overall system of lottery terminals, equipment and other system components.
The board authorized the lottery's legal staff to execute a computer gaming system contract to take effect July 2021 pending the successful completion of a Division of Criminal Investigation background check.
Also during Tuesday's telephonic board meeting, lottery officials said their operation through February posted overall sales that were $6.7 million, or 2.9%, ahead of budget for fiscal 2020 through eight months, while operating expenses were down $1.5 million, or 15% under budget, and proceeds were up $4.6 million, or 9.8% ahead of projections.
DNR UPDATES: Officials with the Iowa Department of Natural Resources said Tuesday the state's hunting and fishing regulations are not affected by the current COVID-19 health emergency in Iowa, and the agency has no plans to eliminate seasons, relax regulations or change license prices.
DNR officials also said the caves at Maquoketa Caves State Park will reopen to the public after bat hibernation season on April 15. The popular caves are closed annually from Oct. 15 to April 15 to protect hibernating bats. Visitors have access to the rest of the park while the caves are closed.
DNR officials advise Iowans who are planning a trip to an Iowa state park to check the DNR's State Park Alerts and Closures page at iowadnr.gov/parkclosures for information on any seasonal, construction or weather-related closures in Iowa state parks that may affect visitors.
NOTICE TO AVIATION INDUSTRY STAKEHOLDERS: Officials with the state Department of Transportation are advising fixed-base operators at Iowa airports to apply for state assistance now available to deal with negative economic impacts related to the COVID-19 epidemic hitting Iowa and the aviation industry.
Tim McClung of the Iowa DOT aviation bureau said actions to curtail the coronavirus pandemic have created a significant drop in aviation activity at airports in Iowa and across the nation. Airlines and commercial airports are facing serious reductions in revenue, and Congress is working on a relief package to shore up debt payments, continued operational needs and protection of the workforce, he said.
In the meantime, McClung said, small aviation-related businesses — such as fixed-base operators — should consider the small-business relief program announced Monday by Gov. Kim Reynolds. The program will provide financial assistance and tax deferrals to any Iowa businesses that have been economically impacted by the COVID-19 pandemic.
Concerned about COVID-19?
Sign up now to get the most recent coronavirus headlines and other important local and national news sent to your email inbox daily.