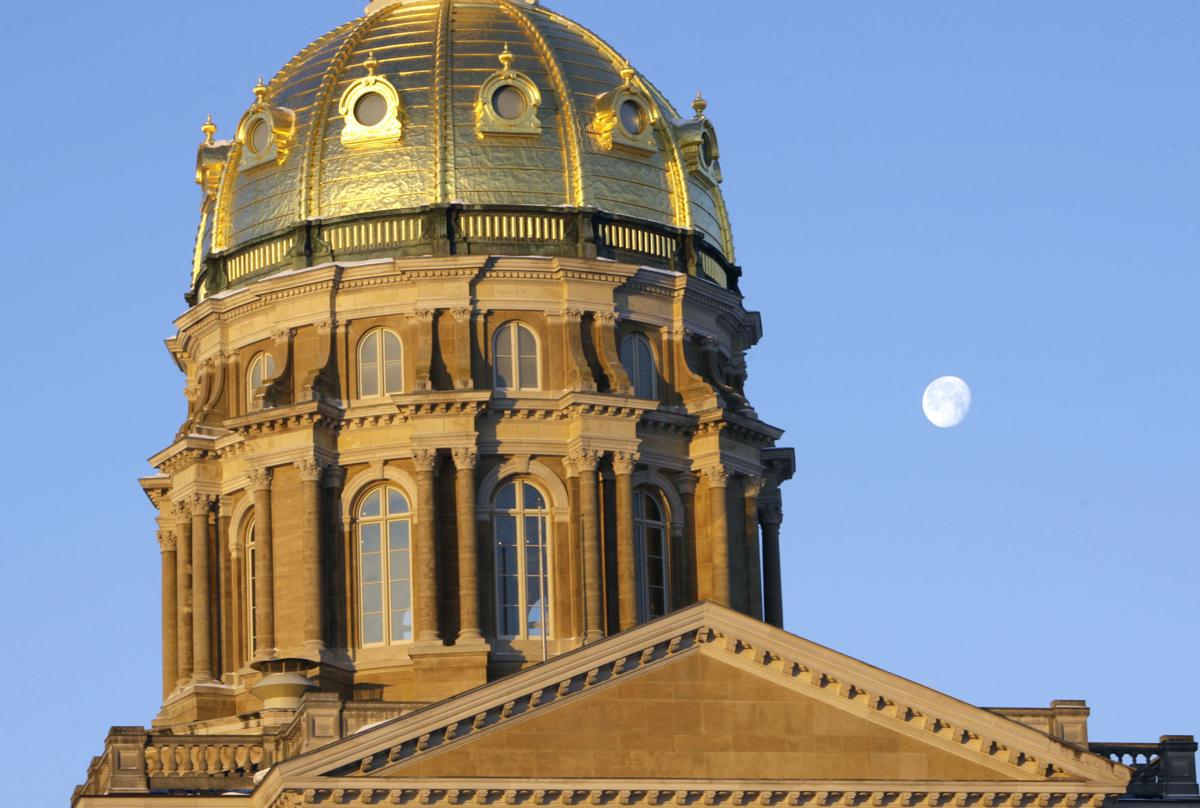 A roundup of legislative and Capitol news items of interest from Thursday, Jan. 30, 2020.
HIGHER SPEED LIMITS: Raising the speed limits on Iowa highways by 5 mph may be a heavy lift, even for the former House majority leader, Rep. Chris Hagenow, R-Urbandale.
Senate Transportation Committee Chairman Tim Kapucian, R-Keystone, does not favor raising speed limits. He said the only way he would consider raising the limit on speeds motorists can travel on Iowa highways would be if lawmakers boosted funding for more enforcement and law officers issued tickets for violating the posted speed without any forbearance.
House Speaker Pat Grassley, R-New Hartford, took a wait-to-see approach.
"We'll let that work through the process," Grassley said. "My plan is not to go to a committee chair and say every bill is dead or every bill has to move. Any member can file any bill that they want. That's why we have the committee process, to weed through the ones that we think are valid and justified and the ones that aren't."
CAUCUS HIATUS: State legislators left the Capitol on Thursday for a long weekend break. Leaders of the House and Senate said only procedural activities will take place Monday by a skeleton crew of legislators at the Statehouse.
There will be no session on Monday so Republicans and Democrats can attend their local precinct caucuses in the evening.
Legislators will report back to the Capitol on at 10 a.m. Tuesday to resume their 2020 work.
DRIVER DEATH BILL SIDELINED: A bill that sought to classify the death of a driver involved in a minor vehicle accident as a death affecting the public interest failed to win approval from a Senate Judiciary subcommittee Thursday.
Under Senate Study Bill 3040, a county examiner would have had to draw blood for the state Division of Criminal Investigation lab to test for alcohol, controlled substances or other drugs. The test results compiled by the DCI would be released as a public record for statistical purposes with individual information redacted.
The three subcommittee members decided to table the proposal sought by the state Department of Public Safety after hearing cost and other concerns from county medical examiners and others and instead seek a working group be formed to consider the issue during the legislative interim with an eye on taking up the measure during the 2021 session.
NIGHT COURT: The Iowa Supreme Court will hear oral argument in a Johnson County case during a special evening session in Des Moines next month.
The case, which will be heard at 7 p.m. Feb. 10 in the Supreme Court courtroom on the fourth floor of the judicial branch building in Des Moines, involves a dispute between Karen Cohen and David Clark. According to court documents, Cohen and Clark separately rented space on the same floor of an apartment building. The parties stipulated that Cohen has severe allergies to dogs, while Clark needs an emotional support animal and the landlord waived the no-pets provision in Clark's lease as an accommodation.
Cohen sought damages for breach of contract and interference with the quiet enjoyment of her apartment, alleging the landlord unlawfully accommodated Clark's support animal — which caused her to have severe allergy attacks. She is appealing a district court dismissal of her claims, arguing the court should have granted her relief after finding that the landlord should not have accepted Clark's request to waive the no-pets provision.
PIPE PARAPHERNALIA CHANGES: The Senate Commerce Committee voted unanimously Thursday to take steps to impede businesses that sell colorful metal and glass pipes advertised for tobacco use or incense but oftentimes used to smoke meth, crack or other illicit drugs.
Committee Chairman Dan Dawson, R-Council Bluffs, said law enforcement agencies complain some retailers are skirting the state's laws regarding drug paraphernalia by marketing the devices as something other than they real purpose for which they are being purchased. He said Senate Study Bill 3007 offers an "innovative approach" to the program by requiring retailers to have a tobacco permit to sell the items and to pay a $1,000 annual permit fee and another $10 per item they sell with the proceeds going to a specialty courts fund.
The bill will have to clear the Senate Ways and Means Committee before it would be eligible for floor debate.
MAKING LEMONADE: Minors could operate lemonade stands and sell other food without fear of local regulations shutting them down under legislation approved by the House State Government Committee.
Rep. Ray Sorensen, R-Greenfield, said the legislation was in response to a couple of cases where law enforcement stopped children from selling lemonade and treats.
"We wanted to make sure common sense prevailed," Sorensen said. "My kids ran a lemonade stand. We didn't know it was illegal. So we donated the money to the city park."
He called the food stands a good opportunity "for kids to get into commerce and service to the community."
Current law treats those food sales like a commercial establishment. Under his proposal, the food could not be prepared on-site.
MOVING ON: Two veteran Senate Republicans say the 2020 session will be their last.
Sen. Tim Kapucian, R-Keystone, said he plans to retire from the Senate District 38 seat he has held for 12 years. Also, Sen. Jerry Behn, R-Boone, said he plans to end his legislative career after 24 years at the Capitol.
Behn, who represents Senate District 24 and has held Senate leadership posts and made a run for governor in 2010, said he has accomplished many of the things he set out to do and plans to step aside so his son, Chad, can run for his seat.
"I think it's the appropriate time," said Behn, who noted he voted for two major tax cuts and went from the majority to being tied to the minority and back to the majority during his time in the Senate.
Kapucian, who chairs the Senate Transportation Committee, said he's looking forward to getting back to the farm "and a little more control over my own life." He said two Republicans and one Democrat already have lined up to take his place in the upcoming election. Republicans currently hold a 32-18 majority in the Iowa Senate.
Get Government & Politics updates in your inbox!
Stay up-to-date on the latest in local and national government and political topics with our newsletter.