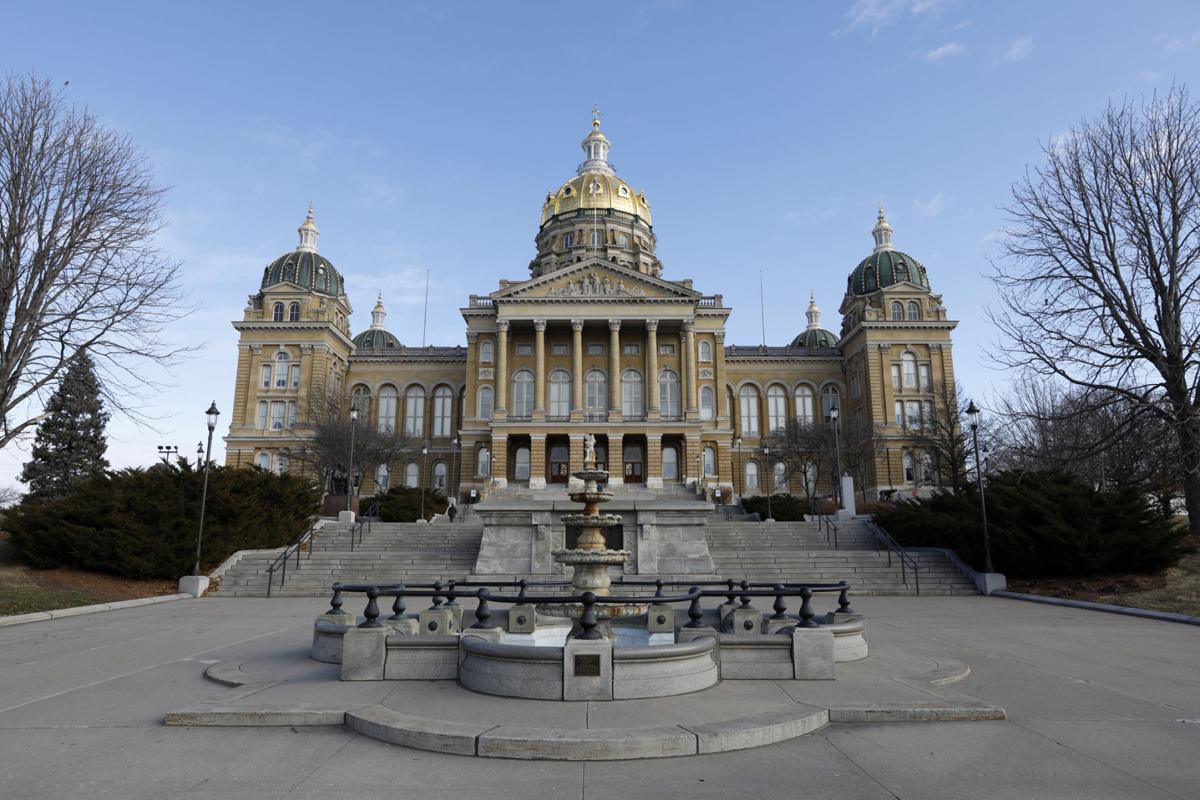 UNION CERTIFICATION: The leader of Iowa's largest teachers union said Tuesday that 100 percent of the 64 local Iowa State Education Association units voted to recertify their collective bargaining units.
"We are enormously proud of the thousands of education professionals who overwhelmingly voted in favor of their professions by successfully passing recertification in their locals," ISEA President Mike Beranek said.
He said the votes should "loudly and firmly" tell the Republican-led Legislature and governor "that public employees want their collective voices represented by their union."
Officials with the Iowa Federation of Labor, AFL-CIO, issued a separate news release saying a "resounding" number of public employees supported their unions in the recertification elections. Overall, 29,888 people voted to retain their bargaining units, and 370 voted against, according to the Iowa federation.
The balloting was required under controversial collective bargaining legislation approved by the 2017 GOP-controlled Iowa Legislature and signed by then-Gov. Terry Branstad.
Almost 5,500 public education employees were affected by the recertification vote that spanned two weeks. The law requires a 50 percent plus 1 majority of all employees covered by the bargaining unit to win recertification, and anyone who fails to participate in the election is automatically counted as a "no" vote.
"This is the fourth year of recertification elections, and the fourth year of sweeping victories," Beranek said.
IOWA TRAPPING SEASON: State Department of Natural Resources officials say Iowa trappers can expect to find good numbers of furbearers available statewide when the season begins Nov. 7.
"Our coyote numbers remain strong with a stable to slightly decreasing population," said Vince Evelsizer, DNR furbearer biologist.
Iowa's red fox numbers didn't show much movement in the annual survey, but Evelsizer said he has been getting a number of reports of increased local populations.
Also, he said, Iowa's raccoon population is high, the river otter population has trended upward, and the state's bobcat population continues to increase and expand, opening Boone and Webster counties this year to bobcat harvest.
While Iowa's muskrat population varies by region, Evelsizer said their overall numbers are down this year following a trend that started in the early 1990s.
ATTORNEY GENERAL ISSUES "GHOSTING" WARNING: Officials in Iowa Attorney General Tom Miller's office are warning Iowans to protect the identities of their loved ones from "ghosting" criminals.
According to the Attorney General's Office, scammers are targeting the deceased to commit fraud. The term is called "ghosting," and it takes place when scammers collect personal information about people who are recently deceased to steal their identities and commit fraudulent acts.
"Ghosting" usually takes place in the six-month window between a person's death and the reporting of that death by the Social Security Administration, financial institutions and other agencies.
Scammers may attempt to gain access to bank accounts, apply for credit cards, or even file for tax returns, according to a news release from Miller's office.
Officials recommend Iowans limit information that is publicly available about a deceased loved one, as well as securing important documents, notifying financial institutions, government institutions and credit reporting agencies about a death notice.