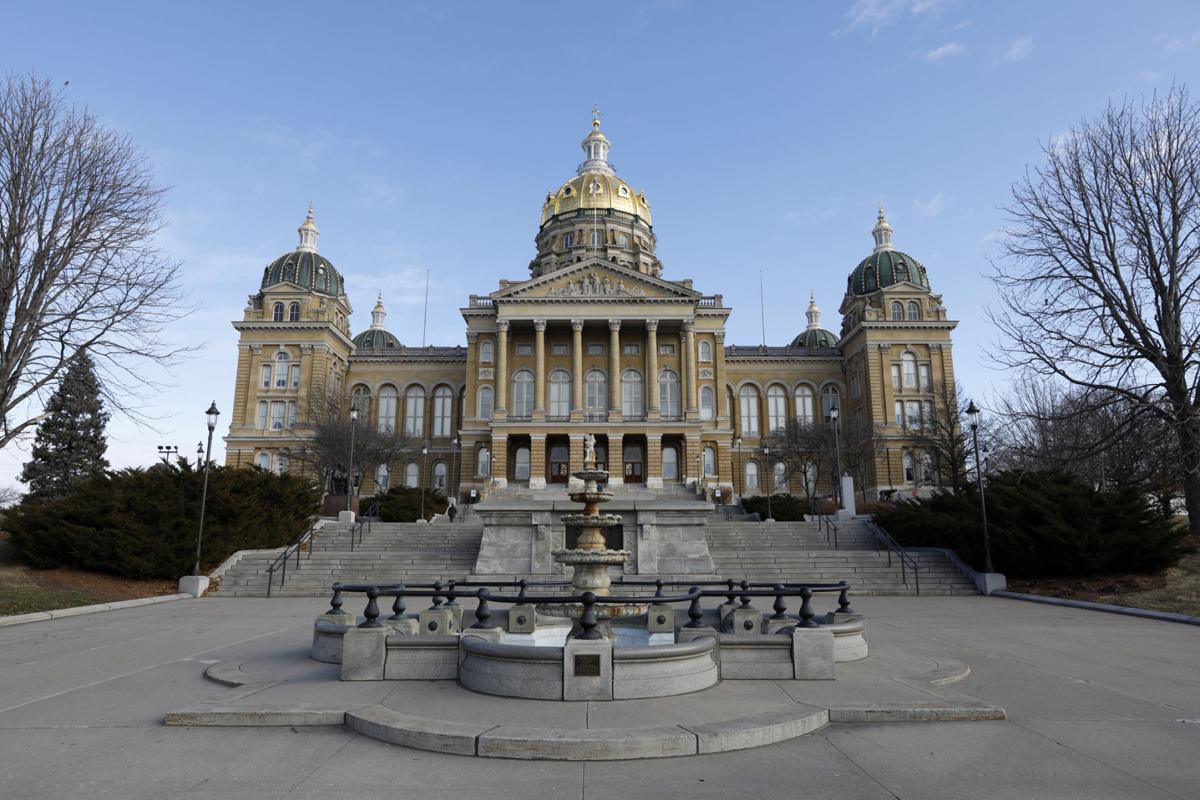 "SAFE HAVEN" BABY: Officials with the Iowa Department of Human Services say they have used the state's "safe haven" procedure for the 46th time since the law went into effect.
A baby girl, born Sept. 27, was released to the custody of DHS under the law that allows parents or their authorized representative to leave infants age 30 days or younger at a hospital or health care facility without fear of prosecution for abandonment. Specific details are withheld in order to protect the identity of the parents and the children.
"The purpose of this law is to protect the lives of newborns who are in danger of abandonment," said Janee Harvey, DHS division administrator of adult, children and family services.
Iowa's safe haven law was approved in the wake of a high-profile case in 2001 involving a teen mother in Eastern Iowa who killed her home-delivered newborn.
Infants who are safe haven babies are placed with currently approved foster or adoptive families. All states have safe haven laws, said DHS officials, although provisions differ.
PRISON EXPENDITURES: State general-fund expenditures for the nine institutions under the control of the Iowa Department of Corrections totaled about $279 million in fiscal 2019 — a 2.8 percent increase of about $7.5 million over the previous year, according to a report issued Thursday by State Auditor Rob Sand.
The auditor's office determined that the average cost per inmate at the nine DOC prison institutions ranged from $22,697 at the Newton Correctional Facility to $57,713 at the Iowa State Penitentiary in Fort Madison.
General-fund expenditures decreased by 0.3 percent during the five-year period that ended June 30, 2019. The average daily cost per inmate of $89.78 for fiscal 2019 was 3.9 percent less than the average daily cost per inmate of $93.46 for fiscal 2015, according to the auditor's report.
The average number of inmates increased 3.8 percent over that five-year period — from 8,195 for fiscal 2015 to 8,508 for fiscal 2019.
YOUTH STRAW POLL: More than 250 Iowa schools have registered to participate in the Oct. 27 Iowa Youth Straw Poll sponsored by the Iowa Secretary of State's office.
Thousands of students across Iowa are expected to cast ballots for their preferred presidential and congressional candidates in the educational exercise that takes place one week before Election Day, Nov. 3.
As state commissioner of elections, Pate said it is important for young people to understand that exercising their civic duty to vote gives them a voice in determining their elected leaders.
Every presidential and congressional candidate who qualified for Iowa's 2020 general election ballot is included in the Straw Poll.
IOWA SIGNS NEW CONTRACT: The state of Iowa has finalized a multi-year contract for payment processing and digital government solutions with the digital government solutions firm NIC Inc. following a competitive bid process.
Harry Herington, NIC chief executive officer and board chairman, said the company is "excited by the confidence" Iowa has placed in NIC's payment processing and digital government services.
In Iowa, NIC will serve as the state's enterprise digital government solutions partner after a 15-year partnership concluded in 2017.
Under the new five-year transaction-funded contract — which includes five one-year renewal options — NIC's Des Moines-based team will work with state leadership to consolidate digital services into a unified experience for all Iowans.
There is not an immediate cost to the state associated with the contract because it is not a "fixed-price engagement," said Gloria Van Rees of the Iowa Office of the Chief Information Officer. "The value of the contract will be calculated based on the number of payment transactions processed by the NIC platform. Because this is a transaction-based payment model, there is no direct cost to the state, nor has the state provided any guarantees regarding minimum level of usage or compensation," she said in an email.
IOWA PARTNERS ON ELECTION SECURITY: Iowa Secretary of State Paul Pate says he has extended Iowa's election cybersecurity partnerships to include private industry leaders such as Cisco, FireEye and Microsoft, to bolster Iowa's election infrastructure and ensure the integrity of the system.
Pate said the private-sector collaborations supplement his office's partnerships with local, state and federal agencies such as the Iowa National Guard, the Department of Homeland Security and the FBI, giving Iowa's elections robust cybersecurity protections at every level.
Security components include filtering email, detecting malware, threat hunting and incident response.
By partnering with FireEye, Pate said his office is more prepared now than it has ever been to detect, prevent and respond to a cybersecurity incident.
Get Election 2020 & Politics updates in your inbox!
Keep up on the latest in national and local politics as Election 2020 comes into focus.