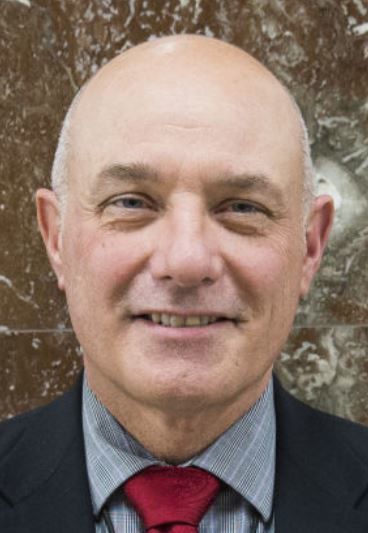 WATERLOO — Black Hawk has joined a growing list of counties and environmental groups calling for a moratorium on new "factory" livestock farms.
The county Board of Supervisors voted unanimously Tuesday to approve a resolution asking for the governor and Iowa legislators to halt any new concentrated animal feeding operations, or CAFOs, from being built until the state's water quality improves.
Supervisors in 25 more of the state's 99 counties have passed similar resolutions, which also call on the state to revise regulations governing CAFOs and give county governments more control over their location.
"I think it's really a crisis situation," said Supervisor Chris Schwartz. "If we're going to get ahead of it we need to put the brakes on now until we've got better things in place."
Schwartz said the "master matrix" program adopted by the state in 2002 to score whether CAFOs can be built is "a joke" that led to 97 percent of all applications being approved despite concerns raised by neighbors and county leaders.
"It's not the family farms that we all know and love," he said. "It's these big, kind of corporate operations putting thousands and thousands of animals in small spaces."
The resolution calls for the Iowa Department of Natural Resources to adopt the moratorium on new CAFO construction permits until the state's number of impaired waterways have dropped from about 750 to fewer than 100.
Supervisor Dan Trelka said he fully supported the resolution.
"I knew nothing about this issue until Chris brought it forward," Trelka said. "I researched it and I was disturbed by what I discovered. I think it's an issue that basically snuck up on the state."
Groups like the Sierra Club and Iowa Citizens for Community Improvement have been pushing for the state to address issues with CAFOs. They believe the facilities are detrimental to human health, while failed manure management plans harm the state's lakes, rivers and streams.
"Iowa's water quality gets worse every year," said resident Margaret Whiting. "It's bad enough that we're polluting our own rivers, but Iowan should also be ashamed that we're the second-largest contributor of nitrates in the Gulf of Mexico."
Whiting was one of 75 people who petitioned the Black Hawk County supervisors to pass this week's resolution.
State Sen. Eric Giddens, who works as program manager for the University of Northern Iowa's Center for Energy and Environmental Education, also spoke in support of the moratorium and changes to the master matrix process.
Giddens read from a January 2018 Iowa Policy Project report that noted Iowa has four times more CAFOs than it had in 2001.
"While water quality is a stated priority of Iowa lawmakers, livestock production is an important contributor to water degradation and goes unchecked," the report said. "Manure leaks and spills are associated with fish kills, nitrate and ammonia pollution, antibiotics, hormones, bacterial contamination, algae blooms, water quality impairments, closed beaches and are a major contributor to the 'dead zone' in the Gulf of Mexico."
Other Northeast Iowa counties passing resolutions against CAFO expansions include Mitchell, Howard, Winneshiek, Allamakee, Fayette, Floyd, Butler, Buchanan and Hardin.