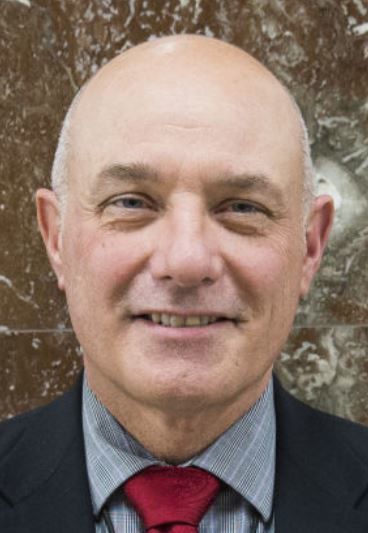 WATERLOO — Black Hawk County leaders are urging the state to improve mental health services and hope other local governments will follow suit.
Members of the county Board of Supervisors voted unanimously Tuesday to pass a resolution calling for Gov. Kim Reynolds and the Iowa Legislature to address what they see as a failing mental health care system.
Supervisor Dan Trelka, who is retiring soon as Waterloo's police chief, proposed the resolution and also asked the Waterloo City Council on Monday to approve it.
"I've worked as a law enforcement officer in three different states: Iowa, Wisconsin and Colorado," Trelka said. "Regarding resources available for mental health challenges being faced by communities, it's my experience that Iowa is the worst I've worked in.
"We're drowning on the streets here, and I just don't feel we're getting the relief that's promised to us," he added.
The resolution adopted by the supervisors suggests Iowa increase the number of available mental health beds in state facilities, provide short-term care facilities for individuals in crisis, increase training for law enforcement officials dealing with mentally ill suspects and ease funding restrictions placed on counties.
You have free articles remaining.
Supervisor Linda Laylin acknowledged the state is taking steps to improve the system, including approving a bill designed to create access centers for persons with a mental health crisis so they don't wind up in a hospital or jail.
"Funding is obviously where the downfall is in all of this, and it's all falling to the counties to pick up the slack," Laylin said. "The state needs to share in that funding."
Supervisor Chris Schwartz agreed.
"If you don't put your money where your mouth is, what they're doing is not going to work," he said.
Trelka has become a vocal advocate for crisis mental health care after he said he "lost patience" while working in law enforcement and seeing cases where lack of services led individuals with known problems to harm themselves or others.
"I can tell you about incident after incident where the current system is failing our communities," he said.
Trelka noted Waterloo police recently had been trying to find placement for a man with mental illness who had threatened others with a knife. That search was not successful and the man assaulted his grandmother, was arrested and taken to jail because an appropriate place to treat him was not available.
"I'm not trying to stigmatize mental illness; many, many people have had it and don't become violent," he said. "But these individuals are falling through the cracks. It's negatively impacting our communities."