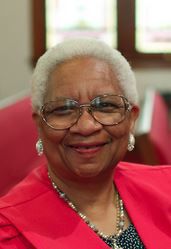 WATERLOO — Waterloo may become the first city in Iowa to ban employers from asking about criminal histories during a job application process.
City Council members voted 5-2 Monday to approve the first reading of a "fair chance" ordinance that would make it illegal for hiring managers to consider criminal arrest and convictions records until after a conditional job offer is made.
If the ordinance survives two more votes in coming weeks, Waterloo would join just a handful of cities nationally requiring private employers to follow such guidelines.
The ordinance allows employers to conduct background checks after making a conditional job offer and allows them to rescind the offer for legitimate business reasons, which can include keeping sex offenders and those with violent pasts away from children and other vulnerable individuals.
"While people know the fair chance initiative as 'ban the box,' it is in practice 'delay the box,'" said Human Rights Executive Director Abraham Funchess. "We're not robbing employers of the ability to do a background check.
"We think it's only responsible that the employers will do background checks on anybody that they're looking at to work in their employ," he added. "The fair chance initiative strongly suggests to the employer that you delay any talk about criminal arrest record or background while going through the interview process."
Council members Jerome Amos Jr., Sharon Juon, Pat Morrissey, Ray Feuss and Margaret Klein voted in favor of the ordinance. Klein prefaced her vote by saying she did not support the ordinance as written but knew it was going to pass, and she appreciated public and private schools being exempt.
Feuss is a teacher who's seen children suffer when their parents with criminal backgrounds can't get jobs.
"I think this is an opportunity to show our citizens, especially our youth, that you can make a mistake, but you can grow from your mistake and become a productive member of society," he said.
Councilmen Steve Schmitt and Bruce Jacobs voted against the ordinance, with Schmitt saying Waterloo will lose ground to Cedar Falls in economic development efforts.
The Rev. Mary Robinson was among a number of residents who spoke in favor of the measure, which is designed to give those who may have served their sentence and been rehabilitated a fighting chance to be productive and employed members of the community.
"We have qualified good candidates who deserve a second chance, and they are living their lives as if they are still imprisoned … and some of them have not even gone to prison, they've just been charged," she said.
Retired Lutheran pastor Duane Lindberg joined other residents who said they supported second chances but disagreed with the ordinance as written.
"Rather than passing this ordinance, which ties the hands of employers and encourages prospective employees to deceive their employers, the Waterloo City Council should encourage honesty and transparency in the job application and hiring process," he said.
Get Government & Politics updates in your inbox!
Stay up-to-date on the latest in local and national government and political topics with our newsletter.