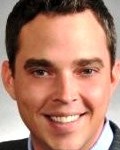 DES MOINES --- Iowa Democratic leaders expect the state's precinct caucuses will remain first-in-the-nation in 2012 and beyond following the final meeting Wednesday of a Democratic National Committee panel recommending changes to the delegate-selection process.
"Iowans should continue to be cautiously optimistic about our first-in-the-nation status," Iowa Democratic Party Chairman Michael Kiernan said. "While the Democratic National Committee evaluates shifting the schedule of primaries and caucuses to later in the year, I expect Iowa will remain the first caucus."
However, he warned the Change Commission recommendation that Iowa, New Hampshire, Nevada and South Caroline have their caucuses and primaries beginning Feb. 1 and other states start their delegate selection processes no earlier than March 1 is not the final word.
The recommendations go to the Rules and Bylaws Committee, which next meets in February. Its recommendations will go to the DNC over the summer. State party leaders expect a decision in the fall of 2010, prior to mid-term elections.
Even then, the lineup won't be set, one party official said. Just as Michigan and Florida ignored the DNC schedule in 2008, some states may choose to jump ahead of Iowa and New Hampshire.
The Change Commission is recommending the DNC offer incentives for states to follow the party calendar by offering, for example, preferred seating and hotel accommodations at national conventions.
Its recommendations also call for states to work together on regional primaries and to avoid a "Super Tuesday" situation when more than 20 states had their primaries on the same day.
Under the recommendations adopted by Change Commission members during a conference call, super delegates would be replaced with national-pledged party leaders. They would have to pledge their backing to the presidential hopefuls based on the outcome of their state's primary or caucus. If they choose not to, they can attend the national convention as nonvoting members.
Iowa Democratic leaders doubt there will be the fight over the 2012 calendar similar to the one in 2008 because President Barack Obama is expected to be the party's nominee. However, 2016 may be another matter.
In the meantime, Kiernan said Iowa Democrats remain focused on their 2010 caucuses Jan. 23.